With the start of the new semester fast approaching, student accommodation across the United Kingdom is being booked up fast. In this article we list five fun and trendy cities that still have a good amount of available accommodation.
The United Kingdom has long been a popular destination for people all over the globe, and its appeal shows no signs of waning. It is well-known around the world as a cultural melting pot and a truly cosmopolitan country. The people here are among the warmest and most hospitable you will ever meet, and the nation is home to some of the world's most vibrant cities.
The splendour of these trendy cities in the United Kingdom can easily win your heart. So let us discover the top five trendy cities where you can still find accommodation for next semester.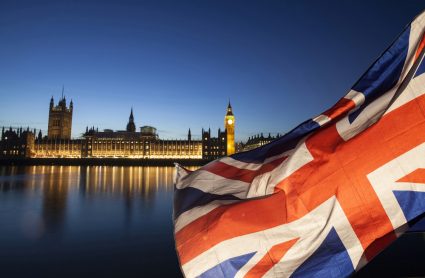 1.
London
London, the nation's capital, is one of the world's most renowned cities and one of the most appealing places to live in the United Kingdom. There are many student accommodation options in London for the upcoming 2023-24 semester. London is home to diverse communities and a thriving nightlife scene. It is considered one of the world's top financial centres and is well-known for its technological achievements.
This vast metropolis is also home to some of the best restaurants in the world. It's no secret that London's accommodation prices are skyrocketing though. As a result, it can be tricky to find affordable accommodation in London, even as a student. Luckily our booking consultants always have the latest information on what's happening in the rental market in London, and they'll be able to tell you about the best deals available at any time. Just give us a call and they'll be happy to help!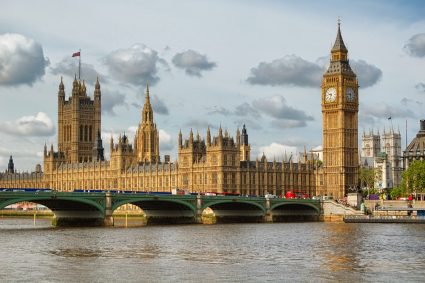 2.
Edinburgh
Due to its high technological innovation rates, Edinburgh, Scotland's capital, is often regarded as one of the most appealing cities in the United Kingdom. This city provides everything required to provide students with a vibrant cultural scene and a comfortable living environment. This beautiful city is home to several museums, galleries, other cultural organisations, medieval streets, and amazing architecture. There's still a good amount of student accommodation available in Edinburgh, even though places are selling out fast in the Scottish capital as well.
Edinburgh is an excellent option for students because it offers so much, from superb student accommodation to lovely parks and hiking routes around the city. Despite being a port city, Edinburgh has all the beauty of a coastal town while enjoying the contemporary energy of a global metropolis. Due to its low crime rate and plenty of career and educational possibilities, Edinburgh is often listed as one of the finest cities in the UK for young professionals and families.
Furthermore, Edinburgh is well-known for hosting the annual Edinburgh Fringe Festival. This city is a terrific location to call home if you're searching for a city with a rich cultural background, friendly residents, good career possibilities, and a thriving economy.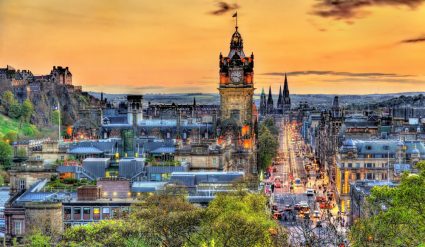 Edinburgh has several museums, galleries, other cultural organisations, medieval streets, and amazing architecture.
3.
Liverpool
Liverpool is a city with a lot of good things going for it. Without question, Liverpool merits its reputation as one of the best places to live in the UK. The city has world-class cultural institutions as well as exceptional public areas. There are many student-friendly accommodation options in Liverpool, a very reasonable cost of living, and locals noted for their kindness. Liverpool also has various world-class theatres, music halls, museums, parks, and other tourist attractions.
The city has retained its attraction as a place to live and study, providing its residents with a fair balance of work and pleasure. Liverpool is also becoming a more attractive area to live in due to its fast-growing regional economy in the United Kingdom. Many well-known and significant corporations have their headquarters there. Furthermore, it has amazing public transit connections, providing easy access around North West England. The city is becoming a student hub thanks to its three highly recognized universities.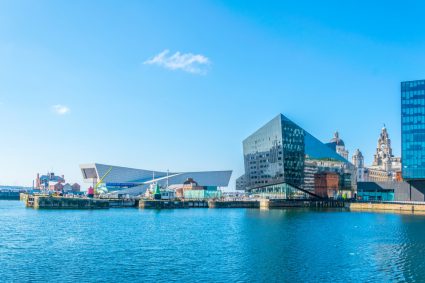 Liverpool is a contemporary city with world-class theatres, music halls, museums, parks, and other tourist attractions.
4.
Nottingham
Because of the city's two main universities, about 60,000 students make up a considerable portion of the population of Nottingham. There is a diverse selection of student accommodation options in Nottingham to choose from. Thanks to the large student population, Nottingham also has one of the most youthful populations of any large city in the United Kingdom. The city offers a lively nightlife, a cultural environment that is both varied and secure, and an affordable cost of living. Nottingham has received the Purple Flag Award for thirteen years because it has one of the safest nighttime scenes in the United Kingdom. All of these factors combine to make it a terrific destination to study in.
Buses and trams operate regularly throughout the area, making it simple to go almost anywhere, including the nearby universities. A regular bus service connects Clifton, Brackenhurst, and the downtown area. Since it is located near England's geographical centre, catching the train to one of the main cities, such as London, Manchester, or Birmingham, is a fast and simple option. If you need to go farther, you may take the Skylink bus from the city centre to the nearby East Midlands Airport.

5.
Canterbury
Canterbury has become popular as a desired location for international students after being rated one of the top metropolitan cities in the United Kingdom by The Sunday Times. Canterbury is a beautiful, historic city near the English Channel. The nightlife may be less vibrant than in bigger cities such as London and Manchester, but regardless, Canterbury has a lot to offer students. There is also a good selection of student accommodation in Canterbury.
While at university, many students are looking for culinary discovery and experimentation, and Canterbury offers a secure setting for them to do so. Students now have access to food from practically every culture at a reasonable price thanks to the advent of one-of-a-kind cafés and restaurants managed by independent entrepreneurs in the city. Despite its small size, Canterbury is often listed as one of the top tourist destinations in the United Kingdom. This is because of the city's long and intriguing history and culture. What else could a student want more than the city's rich history, vibrant nightlife, delectable cuisine, affordable accommodation, and numerous cultural events?
Conclusion
These are some of the top UK cities with various student accommodation options. For both foreign and domestic students wanting to study in the United Kingdom, each area provides a distinct experience and a suitable standard of living. Consequently, if you are considering relocating, consider making one of these incredible cities your new home. After learning about the many perks each city offers, choose the one that best matches your interests, lifestyle, and academic goals.