The UK may be a small island nation, but it's packed full of secret spots and incredible experiences. You won't want to miss out when you study here, so check out our top picks…
Do you need to book student accommodation in the UK? Student.com has fantastic student accommodation available in London, Manchester, Liverpool and many more cities.
1. Visit an ancient London pub

If you're looking for a classic English pub, you can't go wrong with Ye Olde Cheshire Cheese in London. This historic watering hole was rebuilt in 1667 following the Great Fire of London, and the underground vaults where the bar was built once belonged to a Carmelite monastery dating back to the 1200s. It is now one of the oldest pubs in the city.
Today, the pub has a well-worn vibe, as it's full of twisty passageways, dimly lit rooms and roaring old fireplaces. The world-famous author Charles Dickens used to drink here, but now it's popular with lawyers from nearby Chancery Lane. This gloomy enclave still serves reasonably priced food and drink, and is perfect for a quiet afternoon break from sightseeing.
Find out more.
2. Explore an unspoilt fishing village

The tiny seaside village of Clovelly in North Devon is so rustic that cars aren't even allowed. Instead, essential supplies for the 400 villagers who live here are dragged up and down the steep cobbled streets from the harbour on sledges. Donkeys were also used up until recently, and you can still see the friendly animals trundling around town.
You'll pass by picturesque English cottages and colourful window boxes filled with flowers on your way down to the seafront, where you can watch locals fishing for the catch of the day from the picturesque shingle beach. Although we recommend going out of season when there are fewer tourists, Clovelly is so remote – and so hilly – that severe weather can mean the village is closed to the public, so choose your time wisely.
Find out more.
3. Hunt for retro wares in a vintage boutique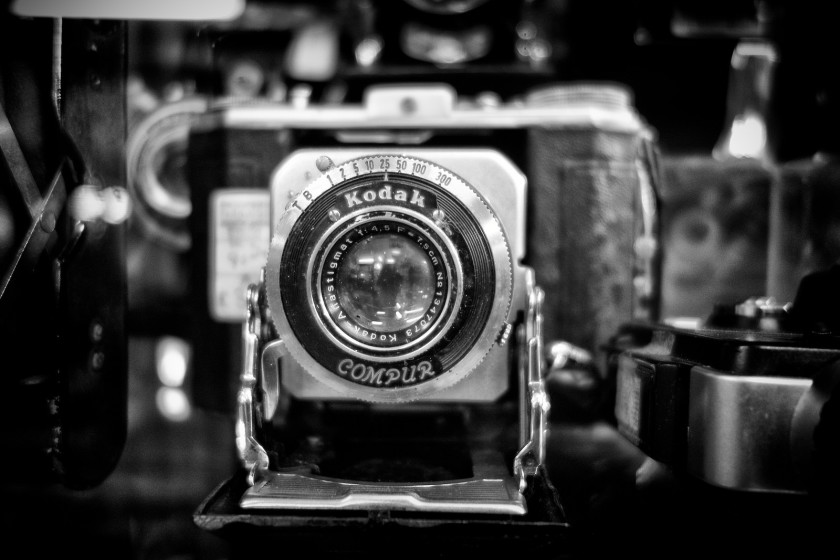 The quirky seaside town of Brighton is based on England's south coast, and is full to the brim with students attending the University of Sussex and the University of Brighton. Nestled in the North Laines, an area of town known for its cobblestoned streets and unusual one-off boutiques, you'll find one of the best-known vintage stores around: Snoopers Paradise.
This trendy outlet is known for selling antiques, vintage clothes and old paperback books, but wander in and there's no telling what you might find. Make your way around its dusty aisles and discover ancient taxidermy, retro pots and pans and other cool relics of British culture. Upstairs, you'll stumble across Snoopers Attic, where independent designers set up shop.
Find out more.
Do you need to book student accommodation for University of Sussex or the University of Brighton? Student.com lists fantastic student accommodation in Brighton.
4. Buy second-hand books in Hay-on-Wye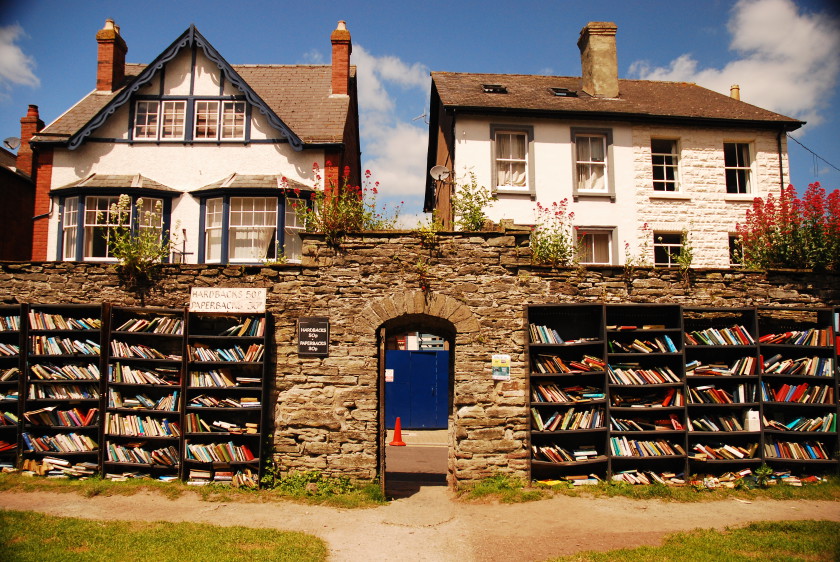 If you're a bookworm, there are few better places to indulge your passion for reading than Hay-on-Wye in South Wales. Recognised all over the world as the 'Town of Books', this hilly locale has over two dozen specialist bookshops and hosts the Hay Festival every year, which is one of the world's best-known festivals for literature. During this time, the population balloons from around 1,500 to up to half a million for talks from famous writers. Students get free entry, so there's no excuse not to go!
There's also lots to see and do after you've had enough of books. Wander the halls of medieval Hay Castle, go for a hike up Hay Bluff or refuel with a coffee in The Old Electric Shop.
Find out more here.
5. Discover one of Britain's biggest cave chambers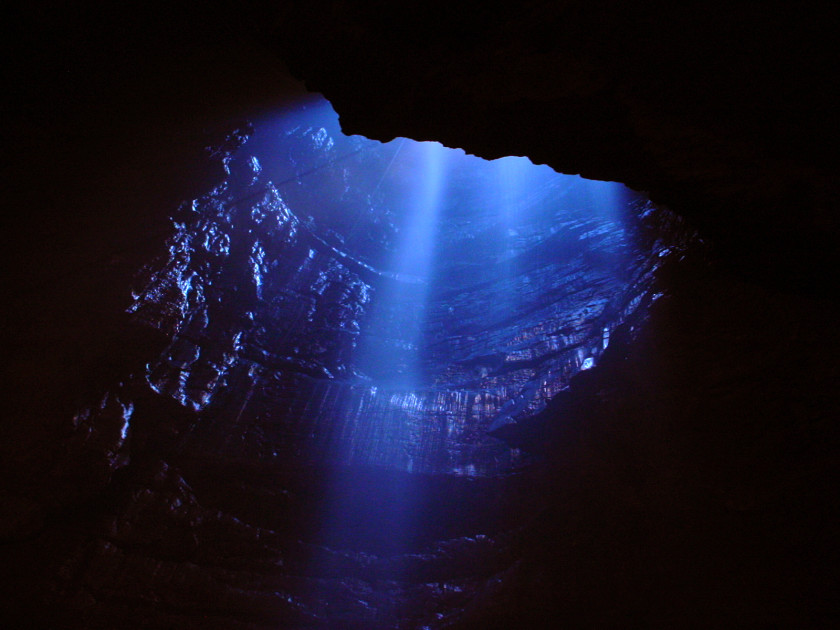 If you're studying in Lancaster, you can drive just under an hour out of town to see one of the UK's best natural wonders: Gaping Gill cave. It houses the largest unbroken waterfall in England, which is twice the size of the world-famous Niagara Falls. Members of the public can't usually enter the system, but every year in May and August you can join a 'winch meet' where you'll be lowered into the main cavern for a guided tour. This isn't for the faint of heart, though – it's a 340-foot drop!
Once your feet hit the bottom, you'll be able to look up at the immense dome of the cave's ceiling rising up above your head. It's floodlit at the bottom, but you should bring a torch along with you to properly explore…
Find out more here.
6. See the secret ceiling art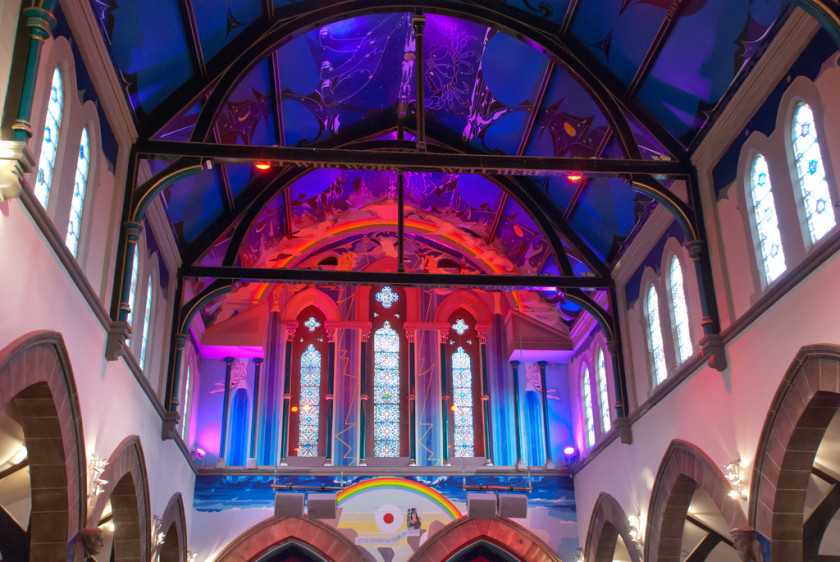 Once you know the work of legendary Glaswegian artist and author Alasdair Gray, you'll recognise it all over his home town of Glasgow. Gray has been commissioned to paint murals at tube stations (Hillhead), the Ubiquitous Chip pub, and many other locations.
One of his most impressive works can be found in the auditorium upstairs at the Oran Mor arts centre, which is a converted church and now regularly hosts gigs by international rock and pop bands. On the ceiling, you'll see an incredibly detailed mural depicting the 12 signs of the zodiac. Gray has been working on it for over 10 years, and it is still a work in progress…
Find out more.
7. Experience Italy in Wales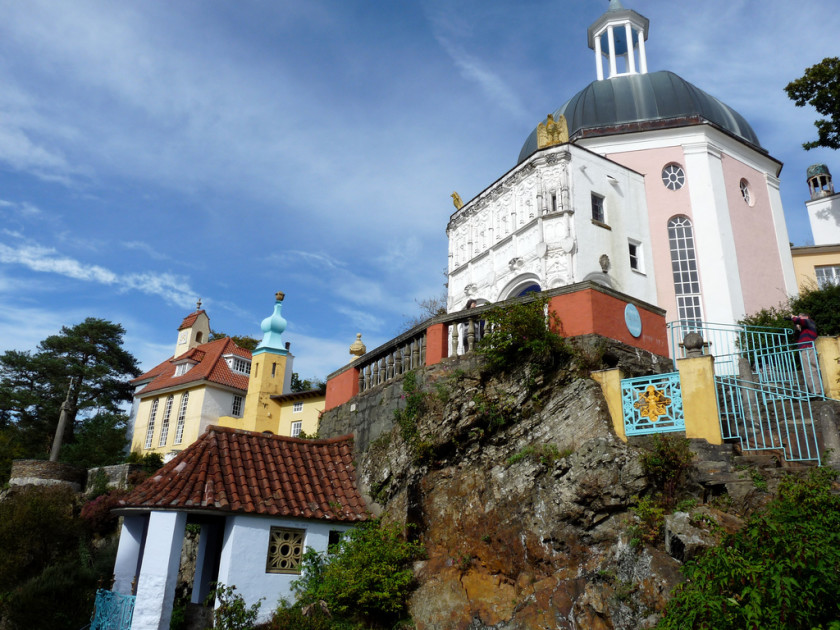 You'll often find it raining in North Wales, but take a day out to Portmeirion and you'd be forgiven for thinking you'd crossed over into sunny Italy! That's because this quirky little village was built by the architect Sir Clough Williams-Ellis to look like an Italian town, complete with Riviera-inspired architecture and quaint, pastel-colourful houses.
Take in the Mediterranean vibe by checking out the Gothic Pavilion, Bristol Colonnade or Hercules Hall. After an afternoon wandering around town, you won't be surprised the whole area is now heritage-listed…
Find out more.
8. Dive with sharks in Cornwall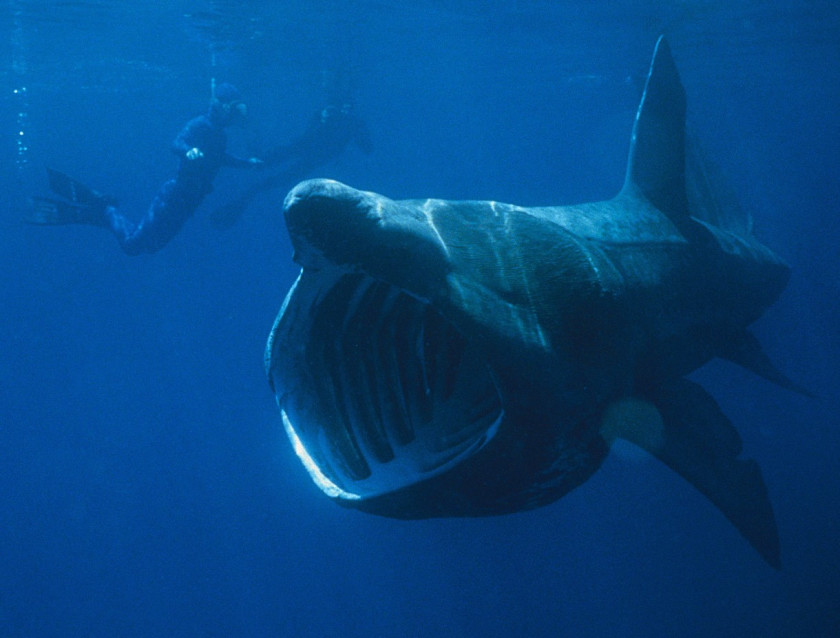 Basking sharks can measure up to 12 metres in length, so they're the second largest fish in the world and the biggest in the waters around the UK. Every year, the gigantic sharks swim to the coast around Penzance in Cornwall in mid-May, and you can head out on a tour to scuba dive and snorkel alongside them.
While this may sound scary, you won't need to worry because basking sharks are completely toothless and only eat tiny plankton – they really are gentle giants! If you're lucky, you might also see some of the bay's resident dolphins, seals and whales when you head out for a swim…
Find out more.
9. Discover the Cheddar Gorge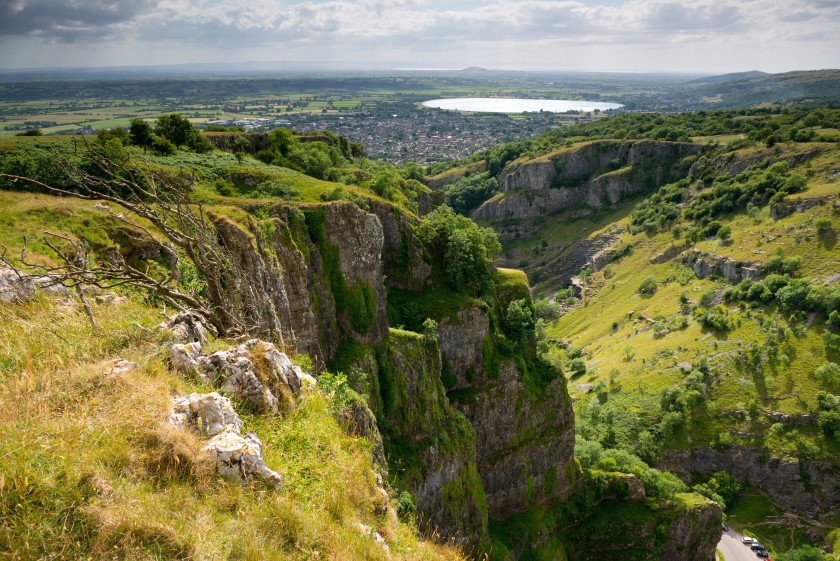 To most people, the town of Cheddar in Somerset means cheese. But way before people were making dairy products, Mother Nature built the amazing limestone cliff known as Cheddar Gorge nearby.
Head below ground level to explore it, and you'll find a host of intricate cave systems full of ancient stalagmites and stalactites. Discover the tale of the 9,000-year-old Cheddar Man, Britain's oldest known human skeleton. Then, head up for a clifftop walk and a picnic, or sit back on one of the regular open-top buses and take in the outstanding views of this incredible beauty spot.
Find out more.
10. Tour a stately home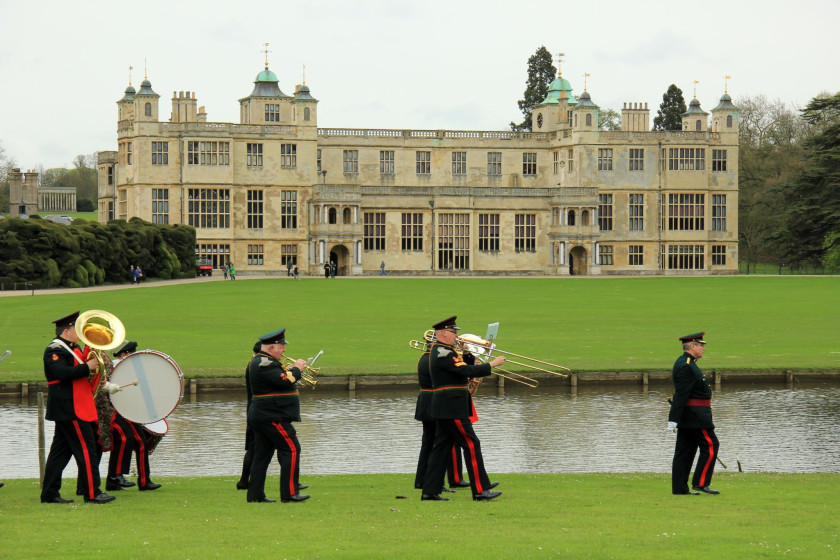 Believe it or not, hundreds of elegant stately homes are open to the public each year in the UK – look on the National Trust or English Heritage websites for more info. Our pick of the bunch is Audley End House and Gardens in Essex, which was built by the first Earl of Suffolk in the 1600s.
You'll see it looks an awful lot like a royal palace, and it eventually became one when King Charles II bought it in 1668. Today, it is still decorated with lavish furniture and priceless art. The beautiful grounds around it were designed by one of the world's most famous gardeners, Lancelot 'Capability' Brown, and you can still wander around the lake and visit the resident horses in the Victorian Stable Yard.
Find out more.
Do you need to book student accommodation in the UK? Student.com has fantastic student accommodation available in London, Manchester, Liverpool and many more cities.