With hundreds of thousands of users a month, we know a thing or two when it comes to students.
We took a look at data from Student.com users in 2017 to see:
Which cities are most popular with students

When students book their accommodation

Which students are the most last minute bookers

How far students have travelled to get to their final destinations

When students move in
And here's a snapshot of what we found…
London is the most popular city for international students.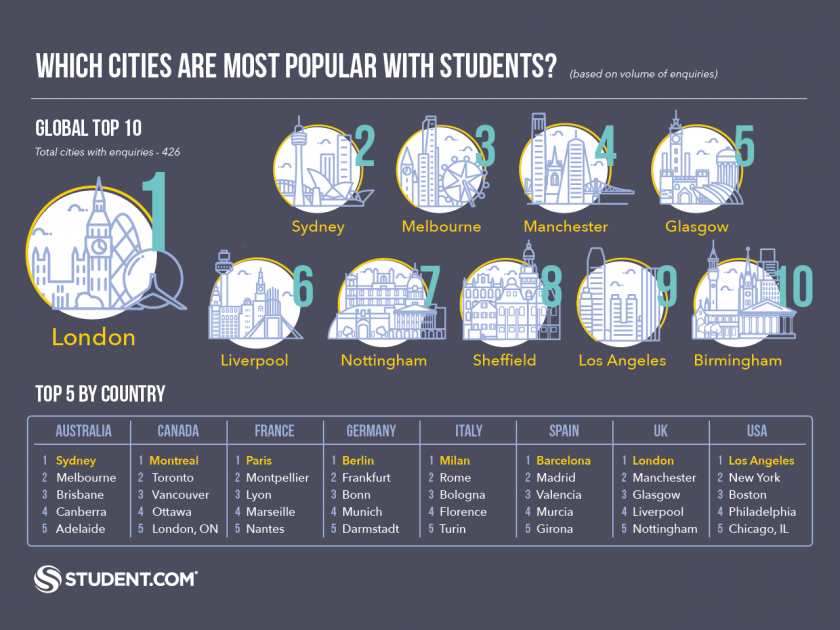 "Reassuringly, our data indicates that there is still significant interest in the UK as a destination for international students – particularly from Asia and Europe. However, this is not an excuse to become complacent," commented Luke Nolan, founder and CEO, Student.com. "With global competition for international students increasing year after year, the UK should do everything it can to support the internationalisation objectives of its universities and maintain its attractiveness as a study destination."
Almost half of students globally book their accommodation over the summer months, with Friday being the most popular day to book.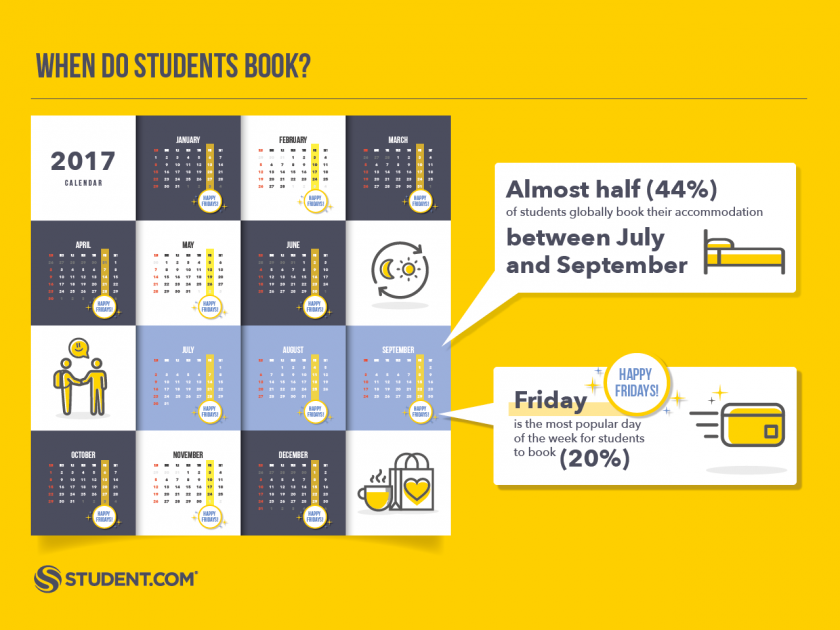 In Europe, students from Cyprus are most likely to make a last minute booking.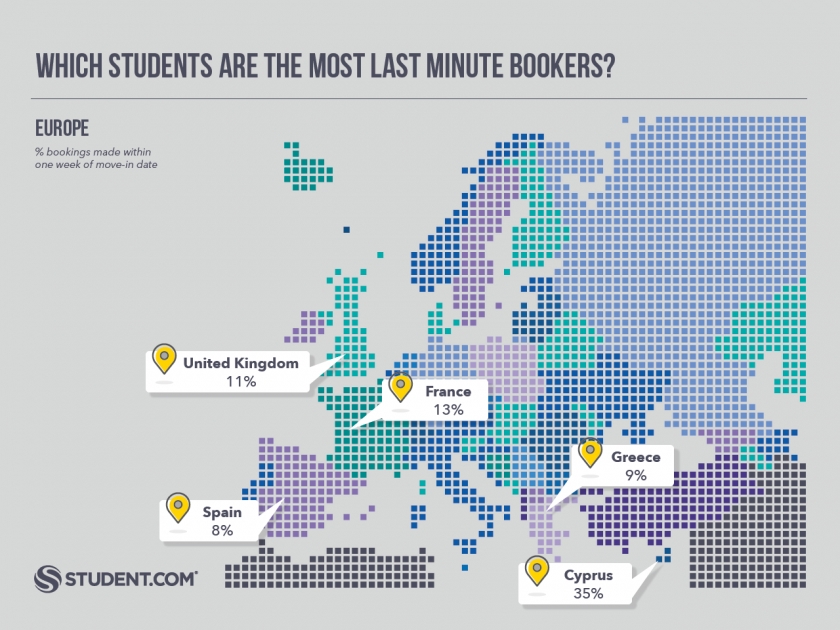 Students travelled a combined total of over 95 million kilometers to get to their final destinations.
In the inevitable comparison, that's the same distance as more than 120 trips to the Moon and back.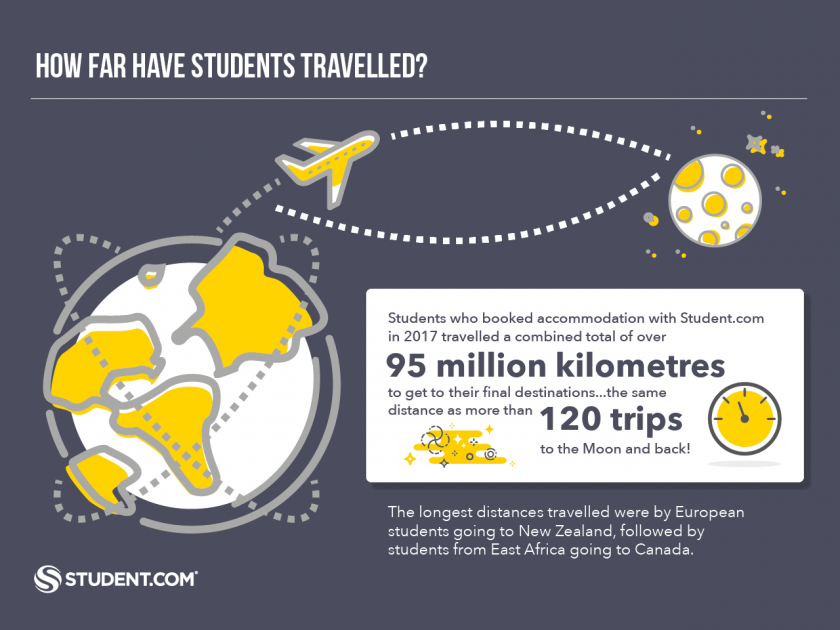 "Students are still willing to travel far and wide for their studies. Let's keep it this way," added Nolan. "It's important that we all play a part in keeping students globally mobile and making international students feel welcome, whether they're from a neighbouring country or the other side of the world."
Saturday is the most popular day to move in.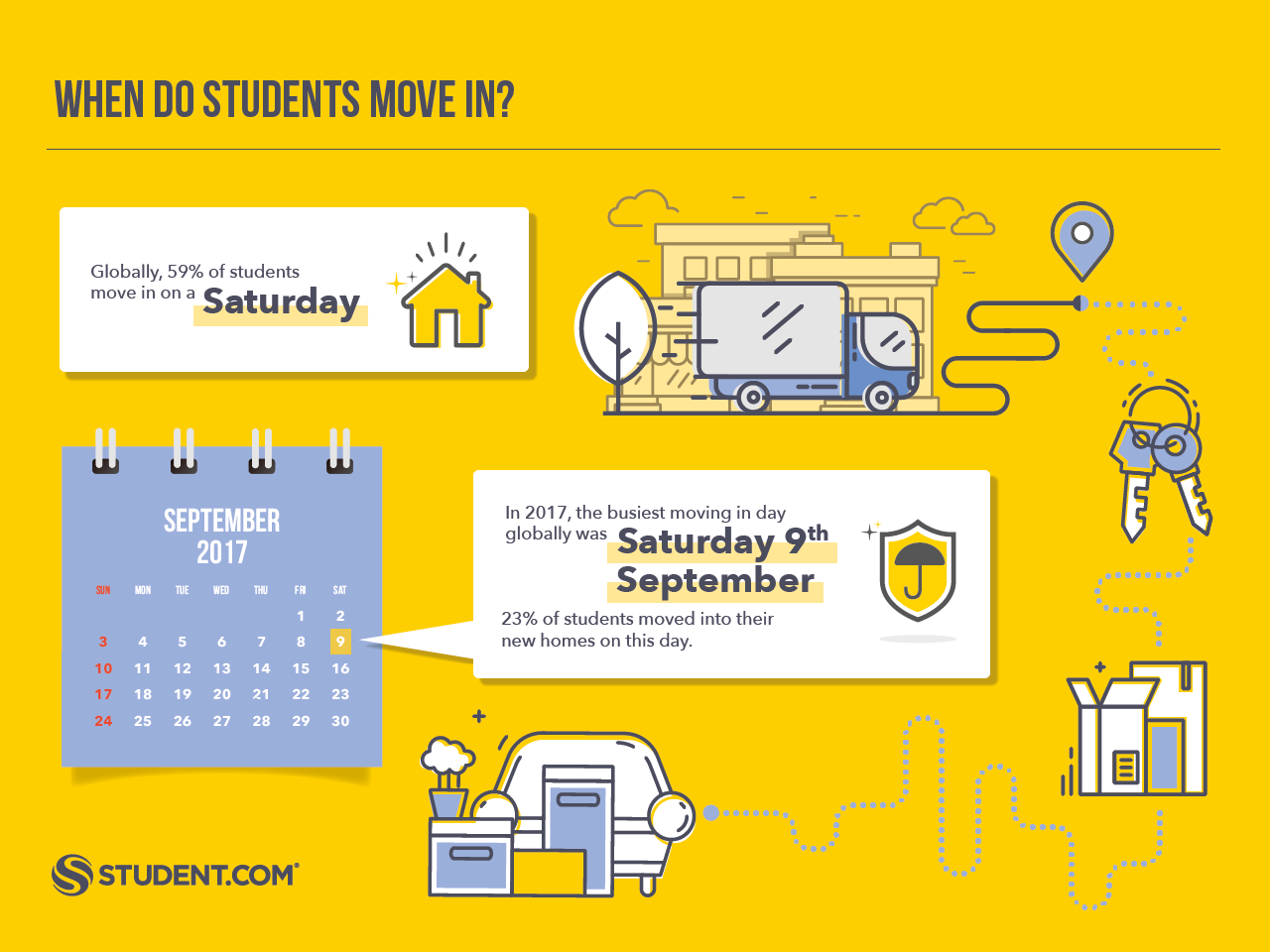 For more insights into students or student housing, feel free to get in touch with us at: press@student.com
Téléchargez la version française de l'infographie en cliquant ici.

Descargue la version española de la infografía aquí.
Student.com's 2018 most popular cities ranking is based on a representative sample size of more than 105,000 enquiries for student accommodation in 426 cities around the world. Enquiries were made via Student.com between 1 January 2017 and 31 December 2017.