Who's your team? Whatever colour shirt you wear, and whatever team you support, the UK is a mecca for football. Here we take a look at one of the top football cities in the UK – Leicester. Find out more about the city's famous football team, plus take a look at some of the student accommodation locations where you could live.
In our final instalment we have Leicester City F.C is an English professional football club based in Leicester in the East Midlands. The club competes in the Premier League, the top division of England's football league system, and plays its home matches at the King Power Stadium. Gary Lineker is a well-known footballer to have played for this team. 
Leicester is a city famous for its diversity and today it's a bustling multicultural hub. It has a long history of welcoming people from all over the world, which is why it consists of a huge number of diverse communities, beliefs, and languages.
To see evidence of the sheer measure of Leicester's diversity, look no further than Narborough Road – the commercial heart of the city. The mile-long stretch of over 200 shops, bars, cafes, and restaurants is basically a world in one street with a united nation of shopkeepers. In fact, it's officially called the most diverse street in the UK. 
Here are some student accommodation places where you could live in the city:
Centrally located, with De Montfort University only a stone's throw away and the University of Leicester a short walk, 41 Castle Street is the ideal location for students in Leicester.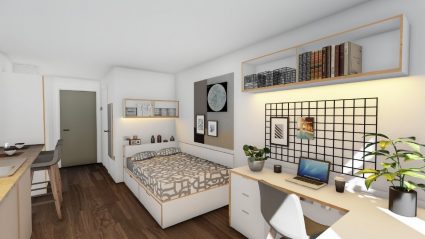 Enjoy modern student living in Leicester city centre, surrounded by designer shops, cinemas and top restaurants.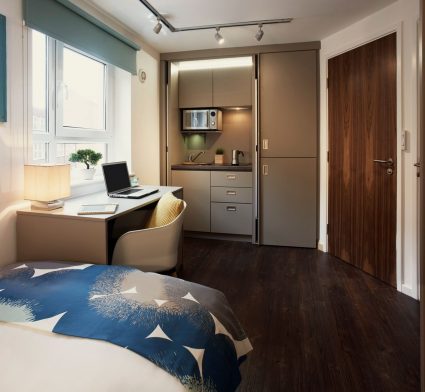 Regents Court is located really close to the University of Leicester, the city and the railway station. Its central location makes it a prime choice for students. It also offers the perfect solution for you if you're looking for accommodation on a budget.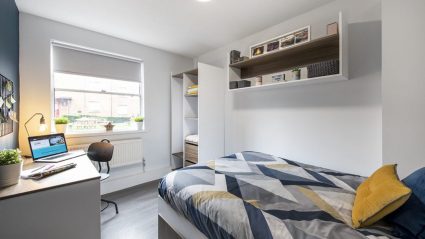 Get in touch today if you would like to book one of these locations or find student accommodation in Leicester.