Vienna is a magical city and perfect for student life – here's why
Here are ten reasons to study abroad in Vienna:
1. Cheap (or free) tuition
Looking for a study abroad experience that won't break the bank?
Vienna is perfect for students who don't want to splurge on tuition fees.
If you're a European Union (EU) or European Economic Area (EEA) citizen, you do not need to pay tuition fees at public universities in Austria.
And even if you're not an EEA or EU citizen, tuition fees at public universities are 726.72 euros a semester, which is still cheaper than a lot of European countries.
All students have to pay 19.20 euros to the Austrian Student Union, although it's a price worth paying in exchange for a great education.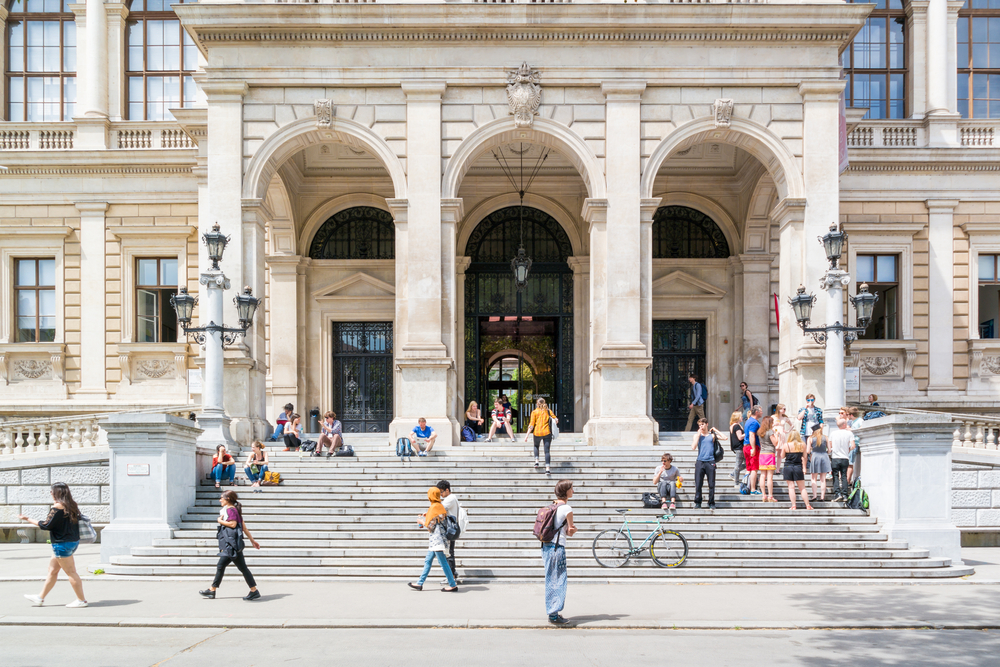 2. Large student population
 Vienna is the largest university city in the German-speaking world and home to a large student population.
In 2015/16, there were almost 200,000 university students in Vienna.
As a result, the city has a vibrant student vibe and it caters well for its student residents.
3. Quality of life
Vienna's high qualify of life attracts students and professionals from across the globe.
In fact, it's topped Mercer's Quality of Living rankings for eight years straight.
In the 2017 rankings, it ranked ahead of cities like Zurich, Auckland, Munich and Vancouver.   
4. Viennese food
Apple strudel is probably one of Vienna's more famous exports, however there are so many less-well-known Viennese dishes that'll whet your appetite.
On the whole, Viennese cuisine is both hearty and diverse – scrumptious desserts and warming stews are just the tip of the iceberg.
It draws influence from Italian, French and other popular European cuisines.
In other words, you're bound to find local grub that caters to your tastes in Vienna.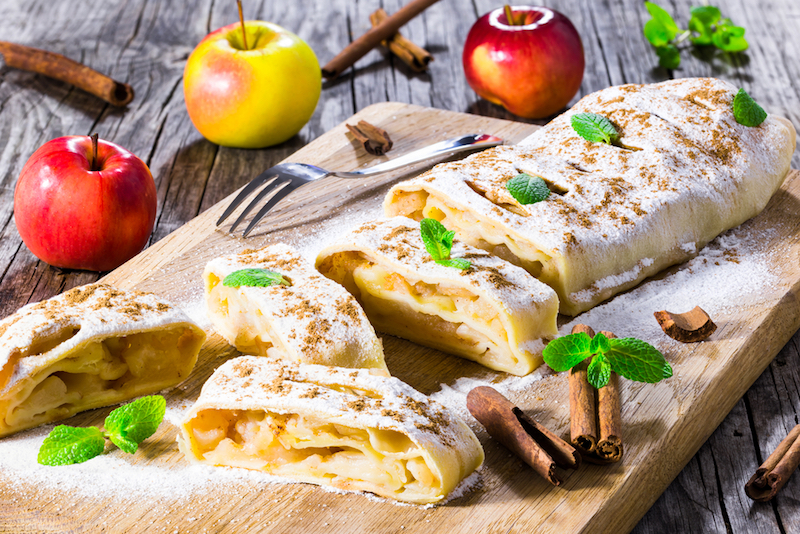 5. Beautiful architecture
 From historic bridges and Baroque buildings to contemporary architecture, Vienna is the perfect blend of old and new.
In some parts of the city, the mix of tradition and modernity is quite striking.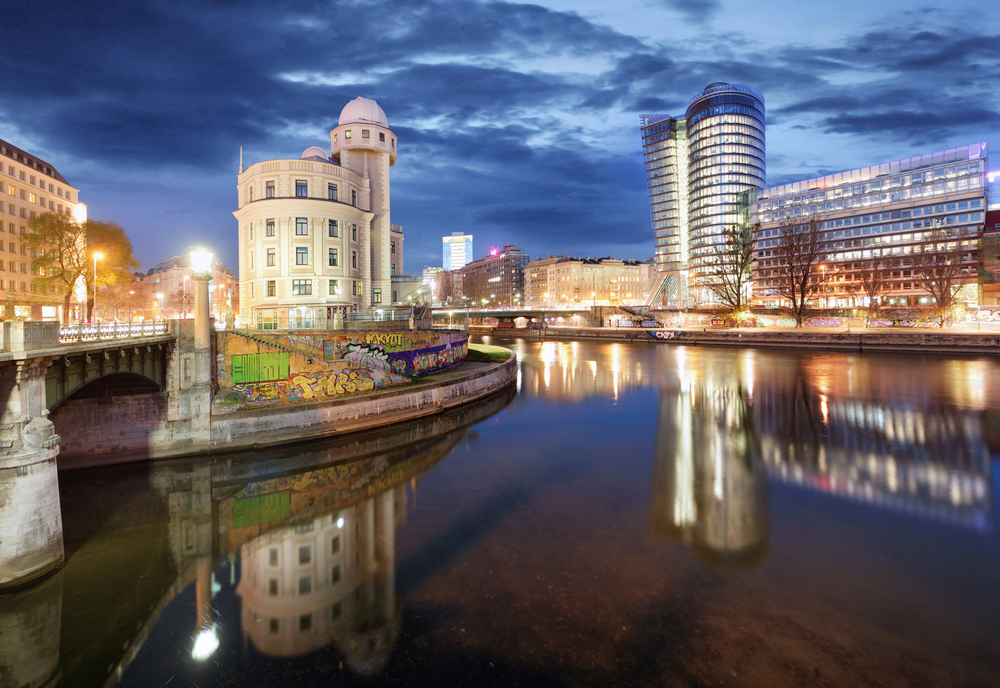 6. Europe's best flea markets
 You'll find some of Europe's best flea markets (or 'flohmarkt') in Vienna.
They're great places to pick up unique souvenirs for friends and family back home.
7. Great student accommodation
Students are spoilt for choice when it comes to student accommodation in Vienna.
Most Austrian universities do not automatically allocate rooms for students, so you'll need to find accommodation yourself.
Prices for off-campus private student flats in Vienna start from around 490 euros a month.
Across the board, rooms are in great locations, and are comfortable and well-equipped with student facilities.
8. Ice World
In the first three months of the year, Vienna's main square, Rathausplatz, becomes a huge ice rink.
Vienna's Ice World (or 'Wiener Eistraum') is an attraction that you cannot miss.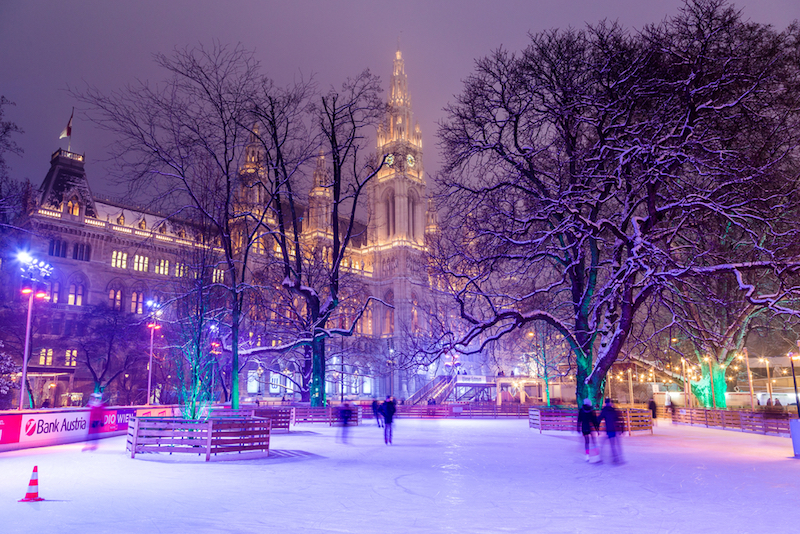 9. City of Music
 Vienna is nicknamed the 'City of Music', and for good reasons.
Mozart and Beethoven are just two of history's greatest composers that lived in Vienna.
If you're a fan of classical music, Vienna is definitely a great place to study. 
10. World's Oldest Ferris Wheel
The Giant Ferris Wheel in Vienna is one of the world's oldest operating Ferris Wheels in the world.
Constructed in 1897, Wiener Riesenrad (or Riesenrad for short) stands at the entrance of an amusement park in Leopoldstadt.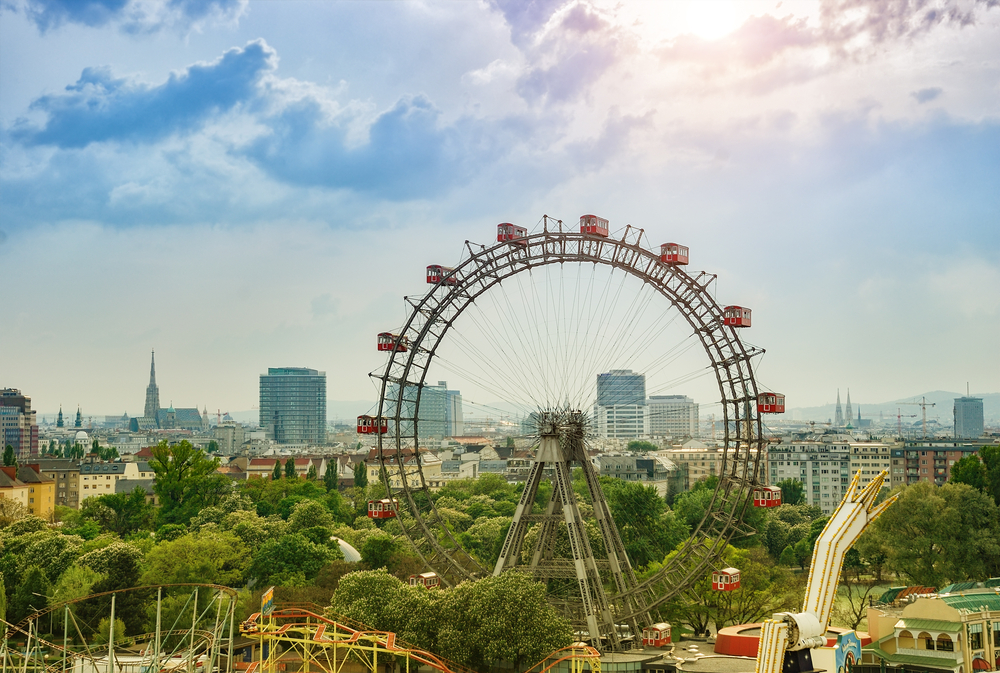 Looking for student accommodation in Vienna? Find the best rooms with Student.com.