In any big city, students are often confused when it comes to deciding which area to live in. As the UK's fifth largest city, Sheffield is no exception.
If you're still wondering where you should live in Sheffield, look no further.
Here are the best student areas in Sheffield:
Bramall Lane
Located just south of the city centre, Bramall Lane is famous for being home to Sheffield United Football Club.
Its relatively close to both the University of Sheffield and Sheffield Hallam, and a short walk away from the city centre and train station.
Whilst this isn't a student-dense area, rental prices are, on average, cheaper than the city centre. So if you want a relatively central location but want to spend slightly less on your rent, live near Bramall Lane.
Broomhill
Close to both Crookes and Ranmoor, Broomhill is another residential area that's popular with University of Sheffield students.
It's within walking distance of the University of Sheffield's Endcliffe student village, so it's naturally a popular choice for students living in private housing during their second years and beyond.
Broomhill is filled with supermarkets, shops, pubs and restaurants – most of which cater well for the area's bustling student community.
Crookes
Similar to Broomhill, Crookes is filled with residential terraced houses – with students from both the University of Sheffield and Sheffield Hallam choosing to live here.
It's a lively area for student living, but can sometimes feel like a bit of a 'student bubble'.
The main drawback of living here is the hills you'll have to climb going to and from uni!
Crookesmoor
Another green suburb, Crookesmoor borders Crookes and Broomhill, and is another popular student area in Sheffield.
Like Crookes, students mostly live in residential terraced houses here.
The area is filled with smaller supermarkets, pubs and a handful of restaurants – which basically means you don't have to venture very far on lazy weekends.
Again, just like Crookes, expect to battle with hills. Every day.
Eccleshall Road
Just under four miles long, Eccleshall Road (commonly referred to as 'Eccy Road') is a hotspot for independent shops, restaurants, bars and, of course, student flats.
Location-wise it's more convenient for Sheffield Hallam students, but University of Sheffield students wouldn't be too far from most of the uni's buildings here either.
If you're a student who loves weekend brunches and hanging around in coffee shops, Eccy Road is for you.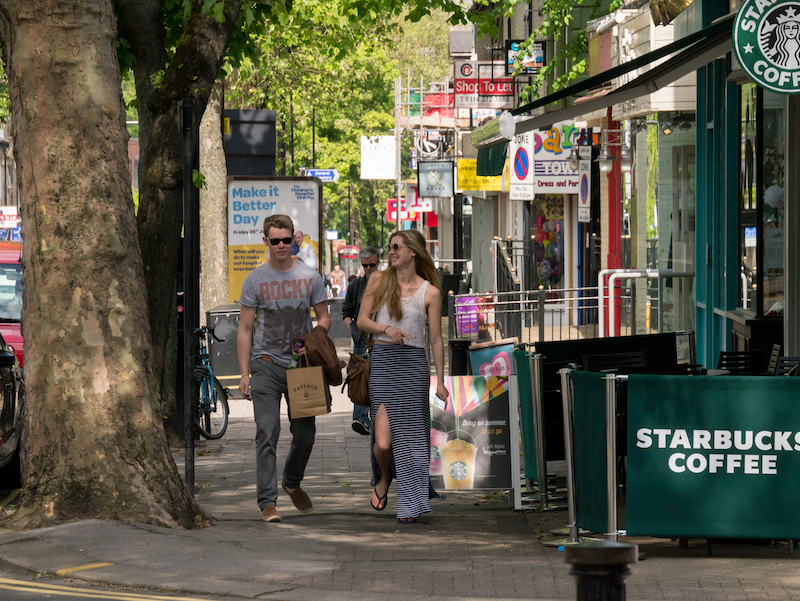 Ranmoor
Just like Endcliffe, Ranmoor is home to a University of Sheffield student village, where you'll mostly find first year students.
There are also private options outside the village, and residential houses for students staying here after their first year.
Overall, Ranmoor is a quaint, green suburb, and is a short bus ride away from the Peak District.
If you're a fan of the great outdoors – live here.
Sheffield City Centre 
Sheffield's city centre is a great area for students for a number of reasons:
Not only is it close to both unis, it's also where you'll find the bulk of Sheffield's shops, restaurants, bars and clubs.
Because of their central location, student apartments in Sheffield's city centre tend to be less affordable than those in other parts of the city.
If you don't mind paying a little extra for the convenience of living here, Sheffield city centre is ideal for you. There you can find some great properties, like Sheffield 3, Sheffield 2 and the brand new Hollis Croft.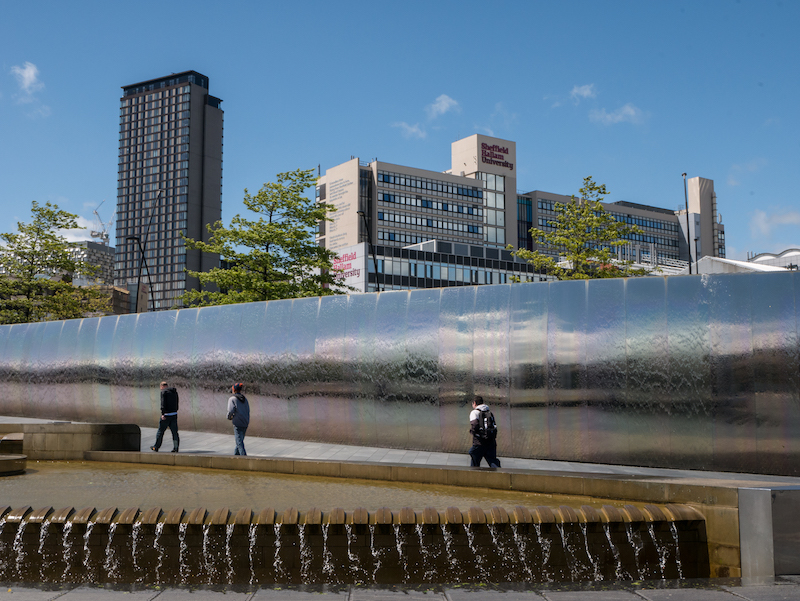 Looking for student accommodation in Sheffield? Find and book the best rooms on Student.com.