Single bed, twin bed, double bed, bunk bed — which one suits you best? Read on to help you decide what kind of bed you want in your student room.
At Student.com, we understand better than anyone that finding the perfect student room involves making a lot of decisions, and choosing the right bed type is just one of those! But you shouldn't have to stress over it, so we've put together this useful guide to Student.com bed types to help you decide which one is right for you.
We want to make the search for accommodation as easy as possible for our students — that's why we have a dedicated team of booking consultants on hand to answer any questions you might have about a room or property.
Before you book, here's everything you need to know about bed types and sizes:
Single Bed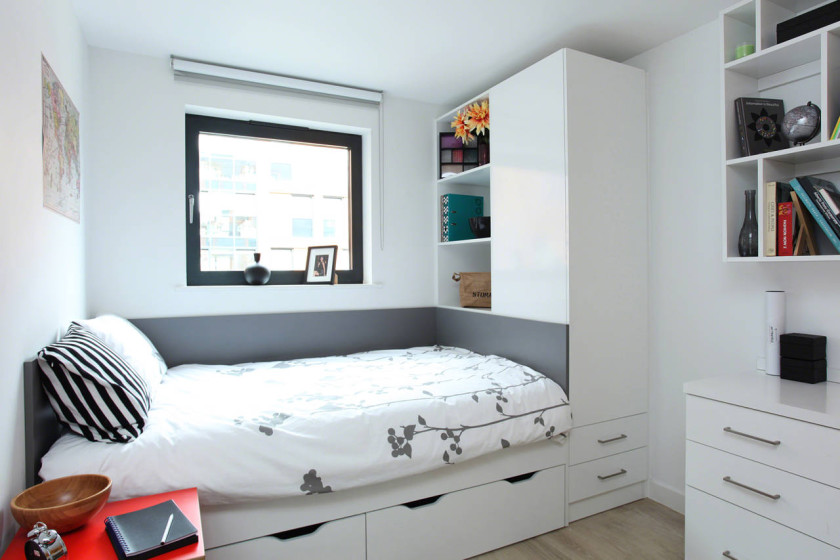 A single bed is made for just one person to sleep in comfortably, and is the most commonly found bed type traditionally used in student accommodation. On Student.com, we use the term single bed to refer to a bed which measures around 90 x 190 cm.
Twin Bed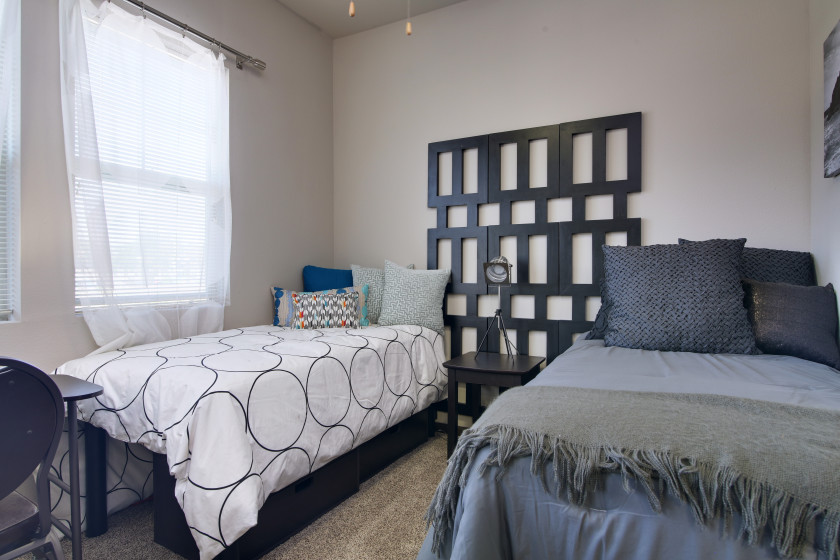 In Student.com language, a room with a twin bed refers to two identical beds (that's why we call them 'twins') in one shared room.
One thing to bear in mind is that the term 'twin bed' has a different definition in the US, where it refers to a bed that is roughly the same size as a UK standard single bed, but has nothing to do with sharing a room.
Bunk Bed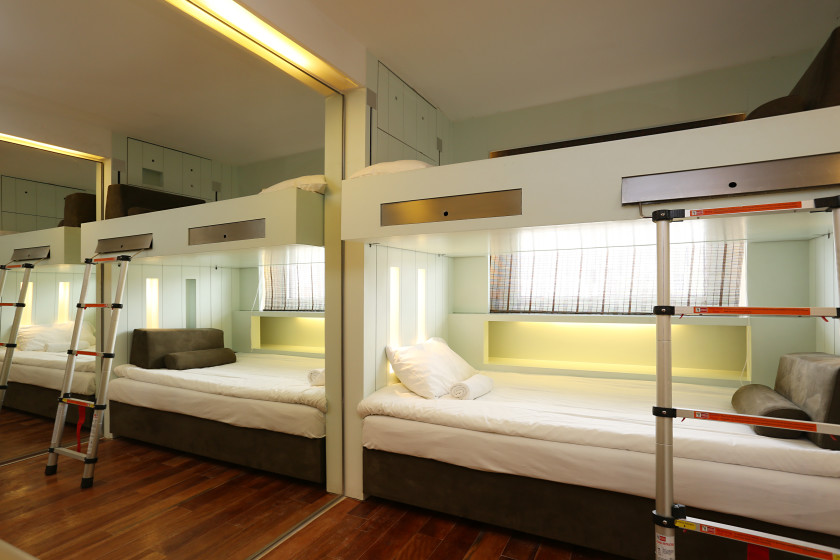 Bunk beds are another option for students who are happy sharing a bedroom. Bunks usually have the same dimensions of standard single beds, but unlike twin beds, bunk beds are arranged on top of each other.
In student accommodation, installing bunk beds is a popular space-saving technique for shared bedrooms, as it means there is more space for study desks and storage for the occupants.
Small Double Bed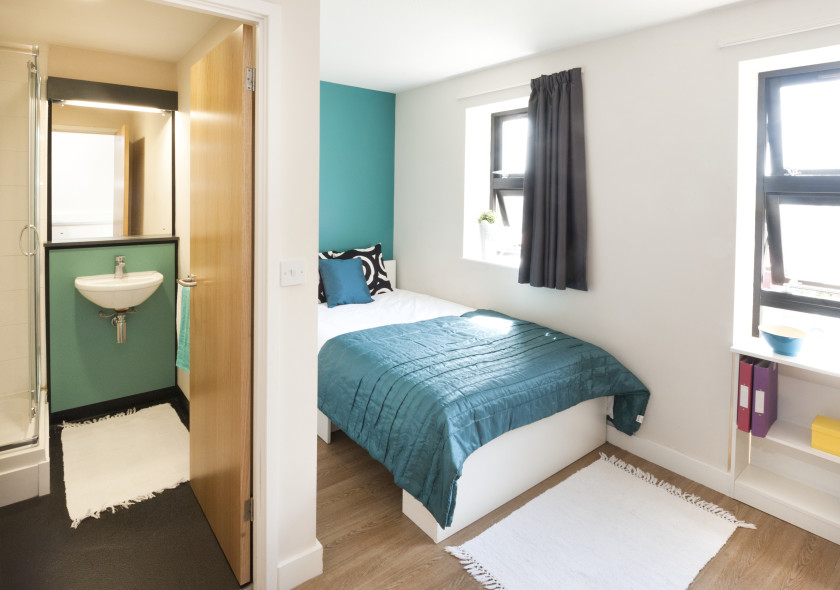 Choosing a small double bed is a great alternative if you want that little bit of extra space to sleep. Typical dimensions of a small double are 120 x 190cm. In the US and Australia, small double beds are often referred to as 'three-quarter sized beds', meaning that they are three-quarters of the size of a standard double bed.
Double Bed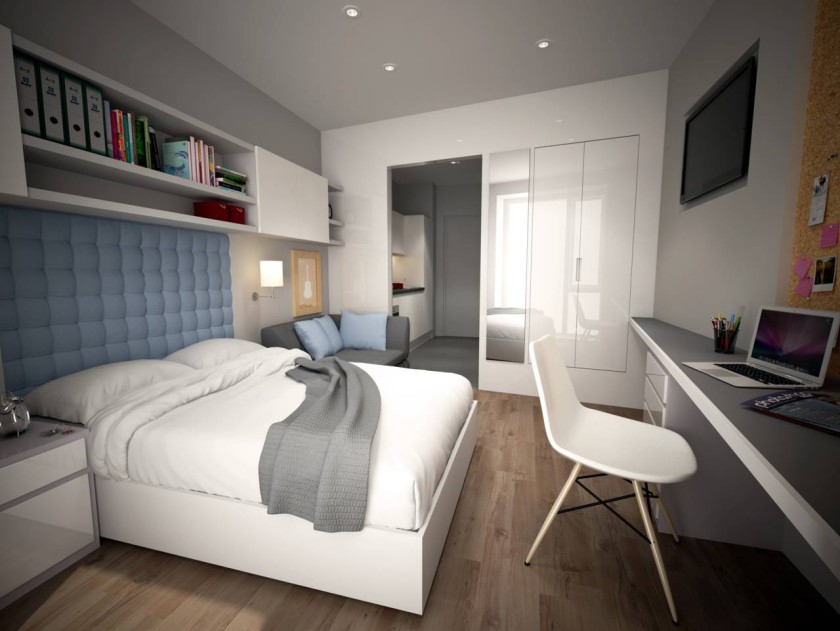 It has become a lot more common to find double beds in student accommodation. The standard measurements of a double bed in the UK are 135 x 190 cm, which are more or less the same as an Australian double bed, or an American 'full size' bed.
These beds are generally occupied by one person who can stretch out for a peaceful night's sleep. But, in some circumstances, double beds may be shared by a couple who have decided to move to university together.
Queen Bed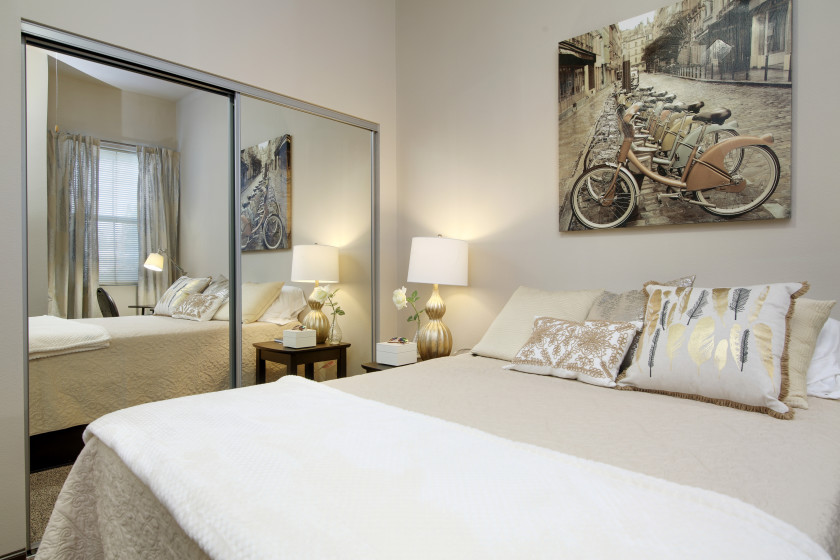 The second-to-largest bed type available on Student.com, a queen-size bed measures around 150 x 200 cm. Queen beds, as they are known in the UK, Australia and the US, give you that extra space you might need for a perfect night's sleep.
As a slightly larger version of the double bed, a queen bed would also be ideal for a couple sharing a room together.
King Bed
As well as being fit for a king, a king-size bed is the largest bed type available on Student.com. Measuring 180 x 200 cm as standard, a truly luxurious night's sleep awaits when you choose a room with a king bed.
Similar measurements are found in the US and Australia for king-size beds, and they may be occupied by one resident, or partners sharing.