These cool business ideas show that you don't have to wait until you graduate to start your career…
From a cookie delivery service to a restaurant in a dorm room, students have come up with plenty of interesting business ideas. And even some of the world's most famous companies, like Facebook and Google were founded by bright 20-somethings while at university.
Take a look at the stories behind these 11 businesses started by university students. Who knows, they might even inspire you to become an entrepreneur yourself…
1. Insomnia Cookies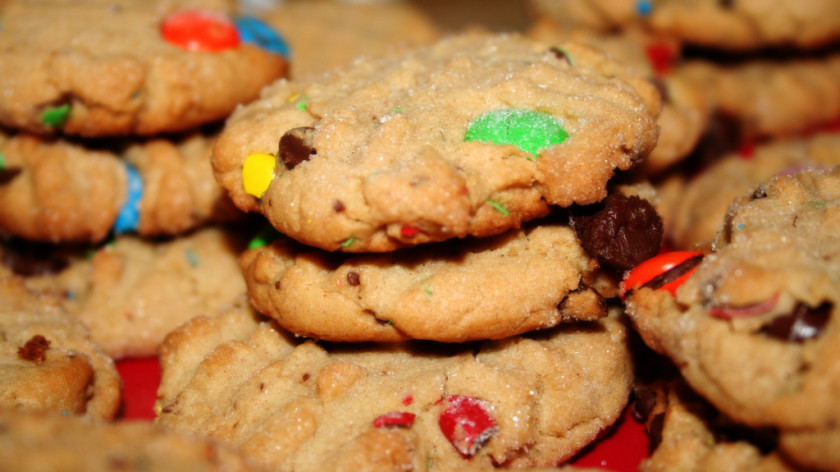 If you've ever craved something sweet during a late night study session, you'll understand why the company Insomnia Cookies has become so successful. The bakery chain delivers cookies until 3am, and was founded by Seth Berkowitz in 2003 while he was attending the University of Pennsylvania.
The story:
While studying for his economics degree, Berkowitz became annoyed at the lack of delivery options for students who wanted to eat something late at night. In an attempt to solve the issue, he started baking cookies in his dorm room and delivering them to fellow students. After securing money from an investor, his company quickly grew significantly.
Nowadays, there are more than 80 bakeries across the United States that deliver cookies, brownies and milk right to your doorstep until the early hours of the morning.
2. Pith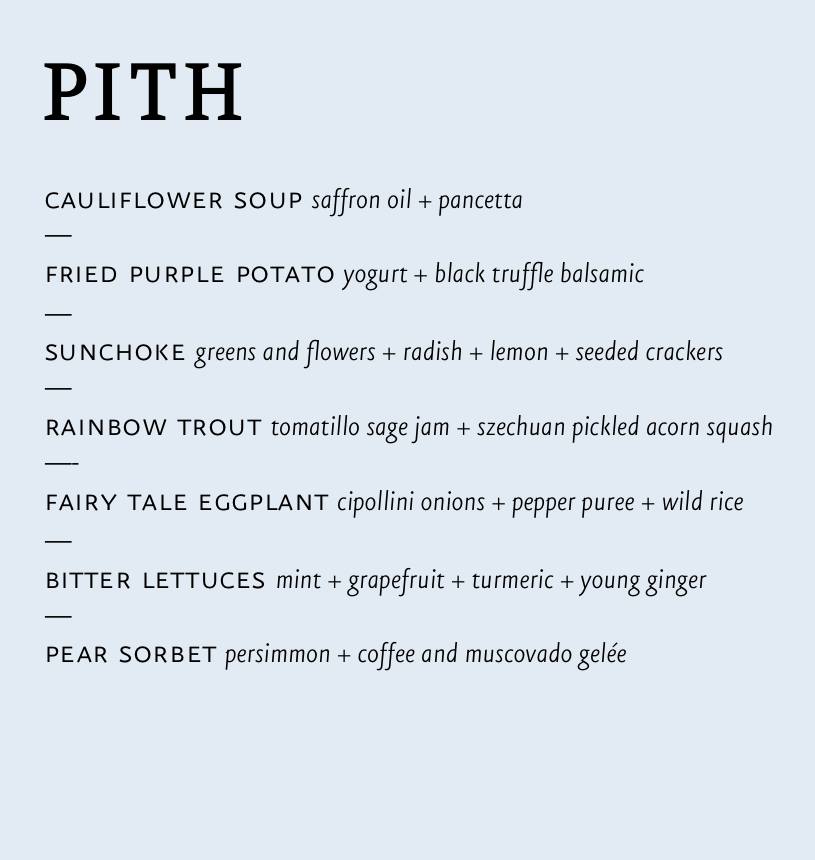 Since opening in September 2015, Columbia University student Jonah Reider has made a name for himself as the owner and chef of his own restaurant, Pith. It's been such a big hit that there's currently about 900 people on the waiting list to eat with Mr Reider, and he's already entertained some famous faces. The most interesting part? He serves his guests at a four-seater table in his university dorm room.
The story:
Four nights a week, Reider serves guests five- to eight-course dinners that he prepares in the communal kitchen of his university halls. The 21-year-old said that after the New York Post dubbed his restaurant the "hottest table in town" in an article, thousands of reservations poured in.
Initially, the restaurant was open to anybody. But after all the media attention Reider was summoned to a meeting with the Department of Health, making him decide to only allow close friends and Columbia students to dine in his room.
3. Google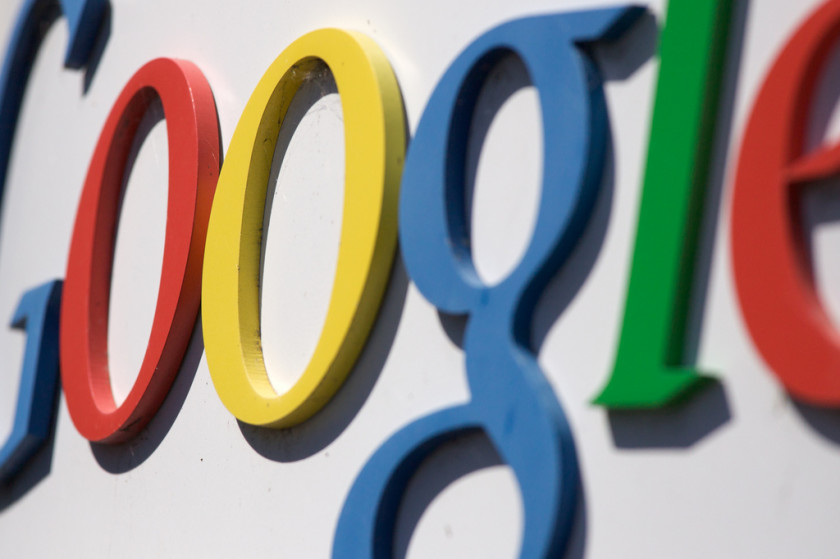 It's hard to believe that a company like Google was founded by students in their early twenties. Larry Page and Sergey Brin were both PhD students at Stanford University when they began working on a project that would later become the multinational tech company and one of the world's most valuable brands.
The story:
Google started out as a research project and the resulting paper, "The Anatomy of a Large-Scale Hypertextual Web Search Engine", formed its basis. They developed a technology called Pagerank, which allowed them to create a search engine that could estimate a site's importance based on its incoming links.
The domain google.com was then registered in 1997. A year later, the duo filed for incorporation in California, set up their workplace in a friend's garage and hired their first employee.
With now nearly 60,000 employees, the technology giant has come a long way in the past two decades. It's constantly being named as one of the top companies to work for, and when taking a look at Google's offices it definitely seems like a fun place to work. After all, who wouldn't like to zoom around on a scooter, go down a slide or take a nap all during a normal working day?
4. College Hunks Hauling Junk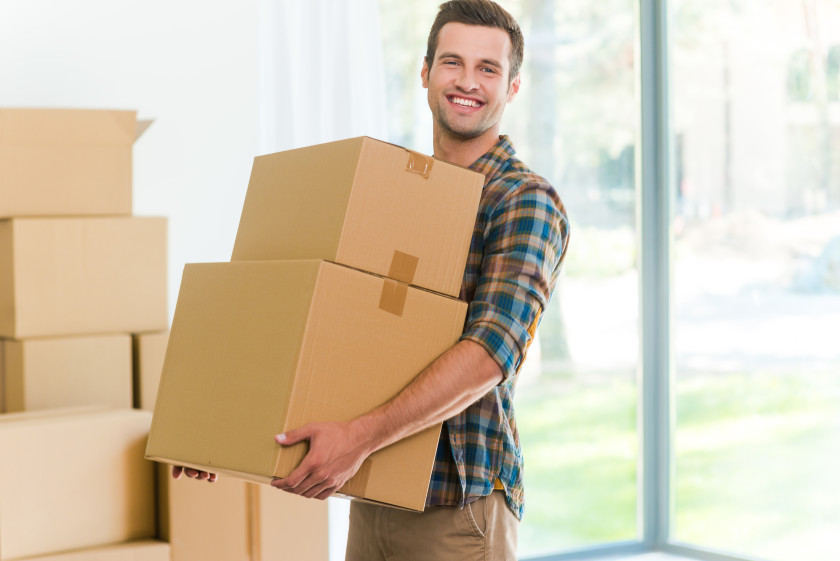 College Hunks Hauling Junk is one of the most successful move-out companies in the United States, and was created in 2003 by two students from the University of Miami and Pomona College, a private liberal arts college in California.
The story:
While studying for a Bachelor's degree in business administration, Oman Soliman co-founded College Hunks Hauling Junk in 2013 along with Nick Friedman, an economics student. Together with a bunch of friends, they rented a beat-up cargo van and started moving out people's junk. Word about the student move-out company quickly spread, and a few years later the college hunks expanded operations across the United States.
College Hunks Hauling Junk takes care of house clearances, local and long distance moving, and donation pick-up services. If that wasn't enough, more than 65% of unwanted goods are donated to charities, reused or recycled.
While it's not clear how physically attractive the movers really are, each one is still a HUNK according to the company: an Honest, Uniformed, Nice and knowledgeable student.
5. Facebook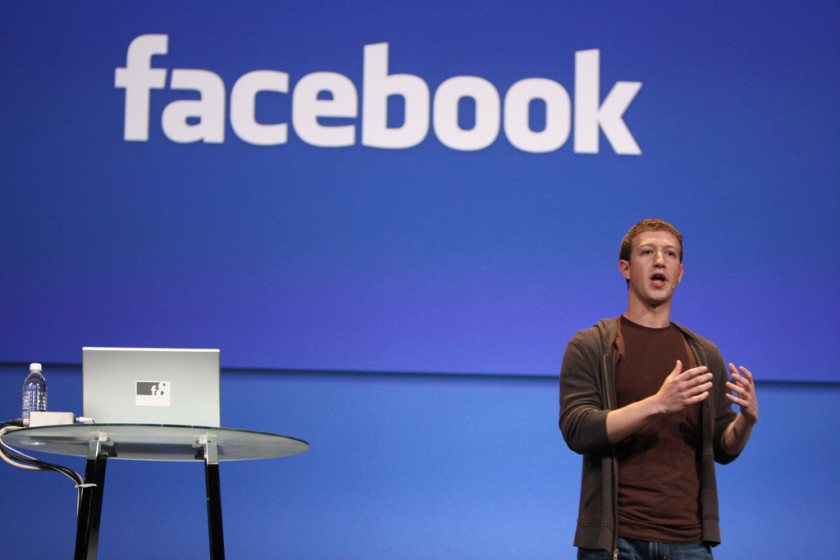 Mark Zuckerberg created one of the most popular social media platforms while studying at Harvard University, launching the website in 2004. With an estimated net worth of $42.6 billion, the 31-year-old is now America's richest entrepreneur under 40.
The story:
The psychology sophomore wrote a programme called Facemash in 2003, where people could rank pictures of fellow students based on how attractive they found them. By hacking into Harvard's computer network, Zuckerberg gained access to student portraits from nine different houses. Though the stint got him into a fair bit of trouble, Facemash inspired him to go on and create Thefacebook in 2004, a social networking platform for Harvard students.
Within just a month, half of Harvard's undergrads signed up for Thefacebook, and soon after membership was opened to students from other US universities as well.
In August 2005, the domain facebook.com was purchased, allowing anybody with a registered e-mail address to join the network. Currently, close to 1.6 billion people from all over the world are active Facebook users.
The film The Social Network, released in 2010, tells the story of Zuckerberg and the creation of Facebook. It was a box-office hit, though Zuckerberg claimed many parts of the film were either embellished or made up.
6. Dropbox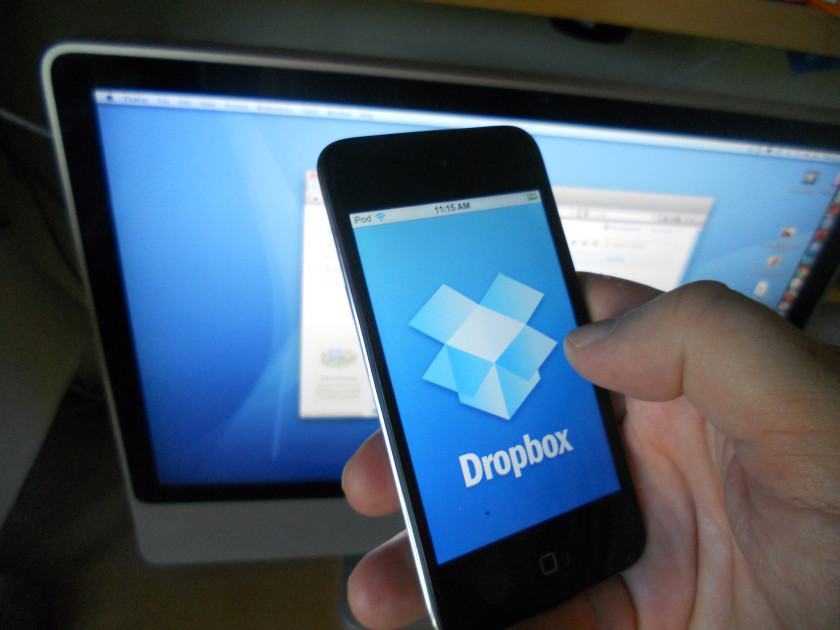 Dropbox is another service we regularly use that was created by university students. MIT students Drew Houston and Arash Ferdowsi founded the file hosting service in 2007. Now with 400 million users worldwide, Dropbox is one of the most popular online storage services.
The story:
Allegedly, Houston came up with the idea for Dropbox because he was constantly forgetting to bring along his USB stick while studying at MIT. Unhappy with storage services at the time, he decided to fix the problem himself. Together with Ferdowsi, he secured funding to develop Dropbox and the site launched in 2008.
In 2010, Dropbox was blocked by the Chinese government, which many took as a sign of the service's rapidly rising popularity. A year later, the company struck a deal with Japanese mobile providers Sony Ericsson and Softbank, so now each phone they sell includes the app.
7. Dell Inc.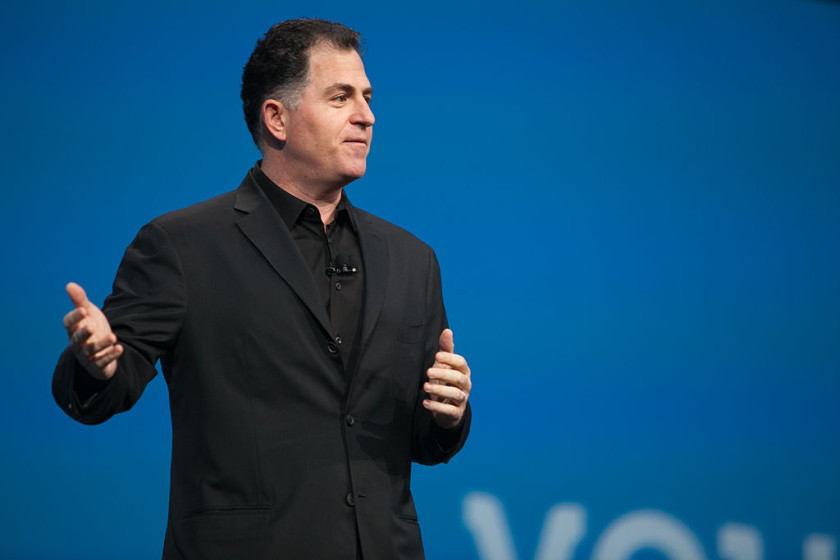 Dell Computer Corporation was created by Texas University undergrad Michael Dell in 1984. Over time it has turned into the Dell that is so well-known today, America's third-largest private company with a revenue of $59 billion and over 103,000 employees. Even after more than three decades of business, Dell remains one of the world leaders in the computing industry.
The story:
The computer company was born in Michael Dell's dorm room, where the pre-med student assembled and sold computers and repair kits. With $1,000 of investment capital from his family, he dropped out of school not long after to fully focus on his new business.
In 1985, the company launched its first computer, the Turbo PC, which sold for $795. In its first year of operation, the company grossed $73 million dollars and raised $30 million in its initial public offering in 1988.
At 27, Dell became the youngest CEO of a company ranked in Fortune magazine's list of the top 500 corporations. Today, his current net worth is estimated at $18.6 billion.
8. Theranos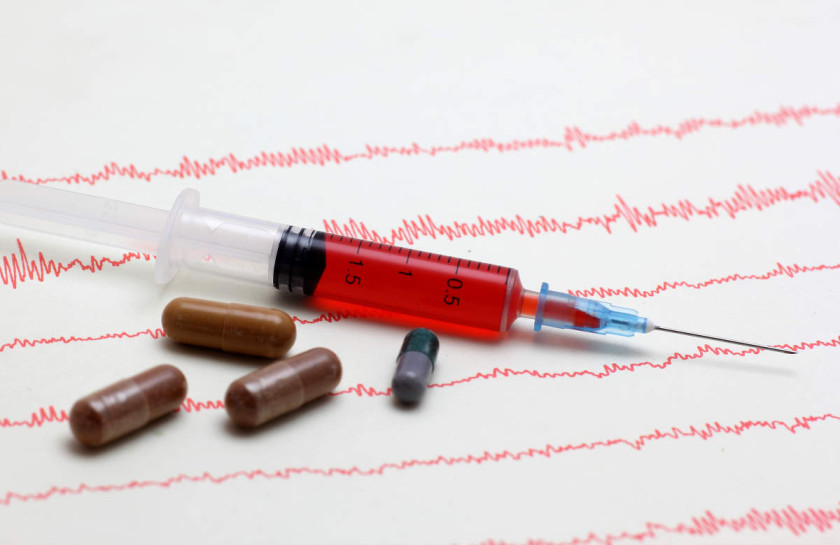 Theranos is an American blood test company, attempting to make clinical lab testing faster and cheaper. Last valued, it was worth an incredible $9 billion.
The story:
CEO Elizabeth Holmes was studying mechanical engineering at Stanford University when she founded Theranos. The company developed a lab-testing device, called Edison, designed to make blood tests faster and cheaper.
Allegedly, instead of the vials that are normally used, Edison only needs a few drops of blood from a fingerprick in order to perform an analysis. The company's success has made Holmes the world's youngest female self-made millionaire, with a net worth of $4.5 billion.
However, Theranos recently came under stark criticism after former employees claimed the technology used by the company provided inaccurate results.
9. iCracked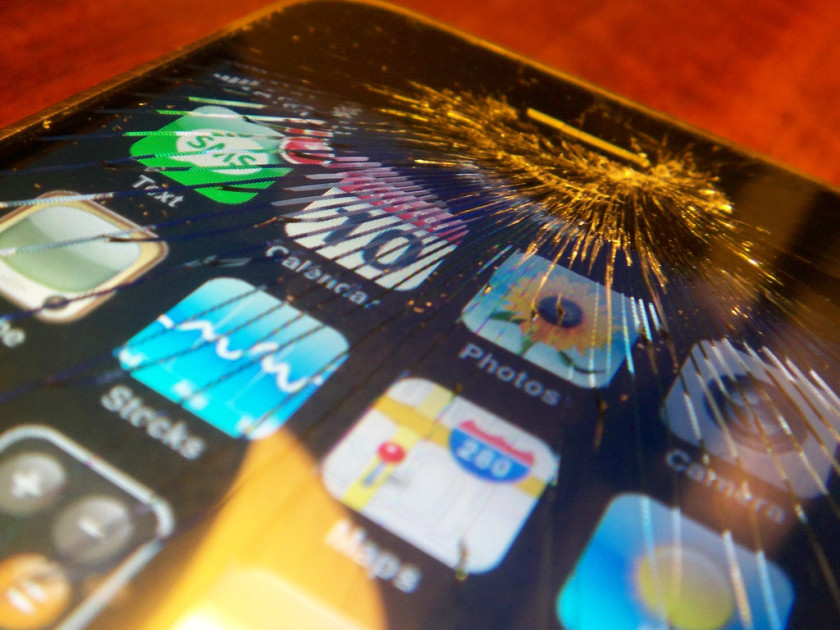 Founded in 2010, iCracked is a phone repairing service invented by students at California Polytechnic State University. It was just recently named as number 18 on Forbes' list of America's most promising companies.
The story:
iCracked has its origins in a dorm room at California Polytechnic State University, when undergrad AJ Forsythe started repairing broken iPhones for a small fee. He later teamed up with Anthony Martin, a student at the University of California, Santa Barbara. They expanded their on-campus business and, by the time they graduated, had established a network of 40 technicians.
Currently, there are now several thousand technicians working in the US and ten other countries, and the Silicon Valley-based company is planning to add another 5,000. According to Forsythe, the huge success of the company can largely be attributed to great customer service, and the fact that on-the-spot, in person repairs make the process of fixing your phone a lot simpler.
10. Snapchat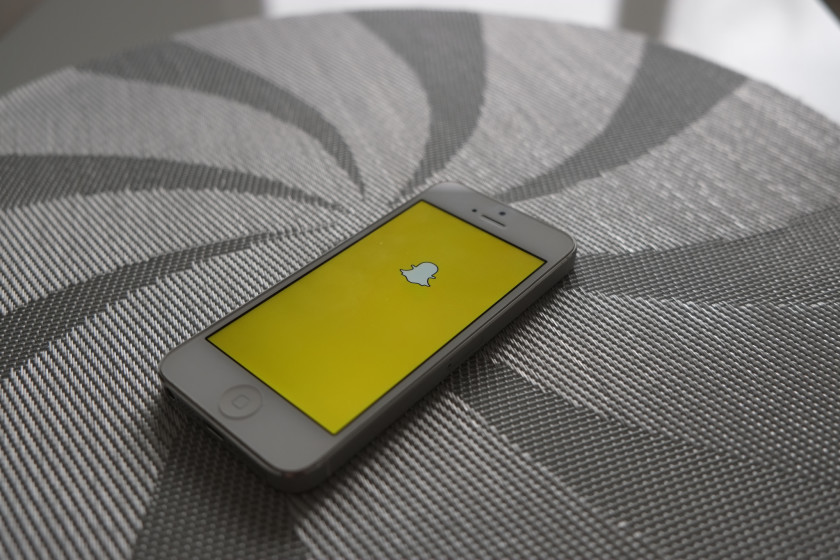 This popular messaging service is yet another invention to come out of Stanford University. Now with more than 100 million monthly users, Snapchat was created by Stanford students Evan Spiegel, Bobby Murphy, and Reggie Brown in 2011.
The story:
Brown allegedly came up with the concept for Snapchat because he wanted pictures he sent to a girl to disappear after she'd received them. Co-founders Murphy and Spiegel got excited about the idea and the trio created Pictaboo in 2011. Later that year, Brown and Spiegel got in a fight, which resulted in Brown being booted from the company. The remaining two founders changed the app's name to Snapchat and it has remained that way since.
Although the app deletes pictures after a certain amount of time and now notifies users if the recipient tries to take a screenshot, around 200,000 photos were stolen and leaked in a massive cyber attack in 2014. However, a company spokesperson said hackers obtained the pictures through one of the many third-party Snapchat apps and not through Snapchat itself.
11. Chegg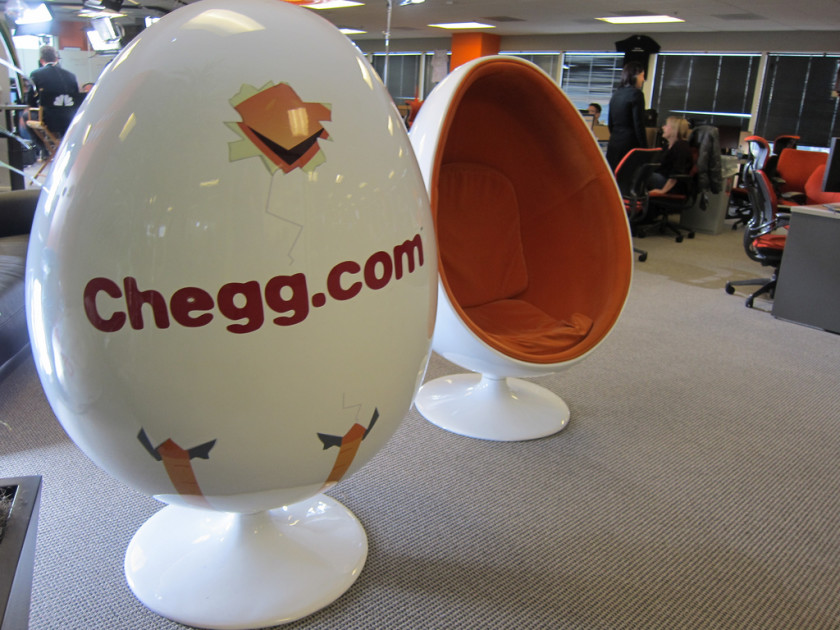 California-based company Chegg was founded by three students in 2001. Its name comes from the 'chicken and egg' type situation the founders were in upon graduation – they couldn't get work without experience, but couldn't get experience without work. Wanting to better the prospects for college students everywhere, this online resource has become the principal platform for student-first learning, and specialises in textbook rental, internship matching, help with homework and private tutoring.
The story:
Iowa State University students Josh Carlson, Mike Seager and Mark Fiddelke started a service for students called cheggpost.com. Similar to Craigslist, it featured ads aimed at Iowa State University students. With the textbook section garnering more and more attention, they decided to buy a bunch of textbooks and rent them out to students.
In 2003, they were approached by entrepreneur Aayush Phumbhra who suggested the company should go national. In 2005, Chegg Inc was formally launched.
In its initial public offering in 2013, Chegg raised a whopping $187.5 million. This goes to show that even such a simple idea like a textbook rental service can turn into a incredibly successful business.