You are thinking of pursuing a degree somewhere abroad but haven't chosen your destination yet? We're here to remind you why Germany would make an ideal fit.
Student accommodation in Germany
Germany is a great study destination for domestic and international students alike. If you do decide to spend your university years in Germany, you'll need to book yourself some student accommodation. Luckily Student.com has you covered in this respect. We list student accommodation options in over 30 cities across Germany, among them the popular Youniq properties of Youniq Berlin, Youniq Munich and Youniq Cologne. Other popular properties include Citadines Arnulfpark in Munich and Uninest Alvarium in Frankfurt.
If you want to explore your accommodation options further, check out all our properties in cities like Berlin, Munich, Cologne and Frankfurt.
Fairytale towns 
If you have never visited Germany, there is one important thing you need to know: German towns will make you feel like you have fallen smack in the middle of a fairytale. With over 20,000 castles, fortresses, and palaces, Germany will make you feel like you have traveled back to a different time, way back in the past. So put on your comfiest shoes and start exploring! Part of what makes Germany so special is its picturesque landscapes, cobblestone streets, small-town charms, and even its bustling cities (such as Berlin, for example).
Germany has a thriving art scene, fun festivals (think: Oktoberfest), and an overflow of medieval charm. Did you know that the first-ever Oktoberfest was a wedding celebration for Prince Ludwig of Bavaria?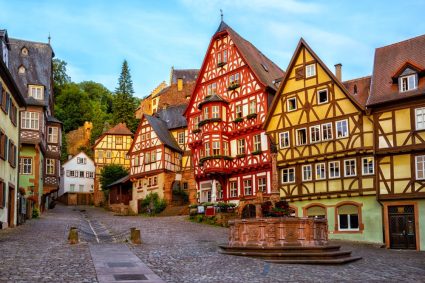 Budget-friendly 
Why spend thousands on university tuition fees when Germany exists? 
When it comes to tuition fees, Germany is the queen of education affordability. Most public universities will only ask you to pay a semestral administrative fee, and the associated living costs are comparatively reasonable. One thing though, if you need a visa to study in Germany, you must show the German authorities that you have sufficient funds to cover your living expenses. Bummer? Not really. Just open a German blocked bank account. If you're not familiar with the concept, the comprehensive guide to opening a blocked account by the Studying in Germany portal is quite helpful. 
The great thing about Germany is that it always has a practical solution, which is like a great big hug to international students. For example, with a blocked bank account, all you need to do is open an account, transfer the required amount, and submit your confirmation as proof of sufficient funds.
Land of poets and thinkers
Is there anything more intriguing than studying in a country that's also known as the land of poets and thinkers? Whether it is art, literature, science, philosophy, cuisine, music, Germany has always been at the forefront of innovations. With exhibitions, music gigs, historical sights and museums a plenty, you can get your culture fix!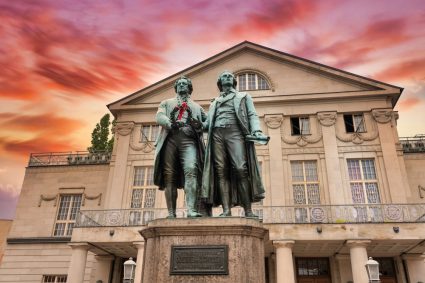 Quality education
German universities rank among the top worldwide universities and you could find your perfect study program is in Germany, regardless of your preferred area of study. Qualifications from German higher education institutions are valued around the world, which gives you an extra edge when it comes to employment opportunities.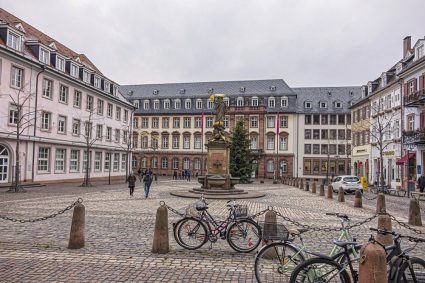 Best of both worlds
The bustling city life appeals to you, but you would also like to get away from time to time and enjoy the small-town allure? Germany offers you the best of both worlds.
Berlin, Munich, Hamburg are great places to stay active, explore, socialise, and simply be part of a hectic lifestyle. But, if you happen to need a bit of time off, to slow down and be part of the German culture, history, and traditions, away from the tourist crowds – the lovely small towns will get you there. German small towns are full of photographic opportunities, quaint coffee shops, stony streets, and unique experiences.
You can visit the Medieval Meersburg Castle in Meersburg or see a display of poet Annette von Droste-Hülshoff's writings at the Droste Museum, just above town. You may also visit Bietigheim-Bissingen's landmark railway bridge, the Bietigheim Viaduct, over the Enz valley, or, if you feel like you need to delve into art, you can explore the paintings of the Hornmoldhaus. It's all so simple and pretty accessible by public transport.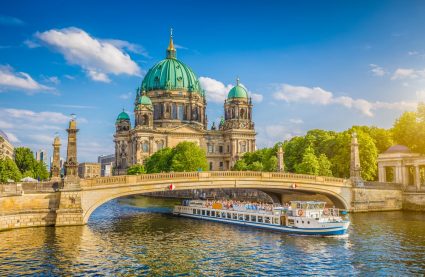 Post-study work opportunities
As a non-EU/EEA student, you will need a visa to either study or work in Germany. The great thing? You will be able to extend your residence permit for up to 18 months so you can find a job that suits your career goals. You can find more visa-related information on the official German government website here.