Interested in studying abroad but not sure you can afford it? With these scholarships, you certainly can. Check out what's available in some of the main education centres around the world, and find out our top tips…
Student Scholarships in the United States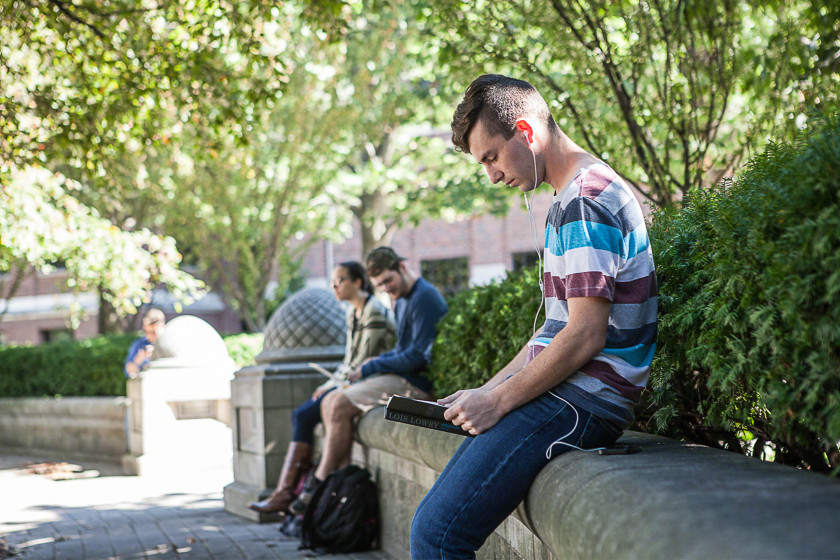 US tuition fees are among the highest in the world, as they can cost around $91,832 in total, but you shouldn't let this put you off. Many of the best universities in the world are based there, including Harvard University and MIT, and there are plenty of scholarships available if you want to make the leap. You can secure funding through the government, external parties or even through the universities themselves.
You should start off by browsing Fastweb, which is a great resource when you're looking for some extra funding. After you've set up an account, you can search through a database of more than 1.5 million scholarships that are worth nearly $3.4 billion. There is also a dedicated section for study abroad scholarships. Websites like EducationUSA and International Scholarships are also worth checking out, because they showcase a number of scholarships aimed at international students.
These are some of the main scholarship schemes for international and US students:
Fulbright Foreign Student Program
The Fulbright Foreign Student Program is aimed at graduate students and young professionals from abroad wanting to study or conduct research in the US. The scheme operates in more than 155 countries worldwide and around 4,000 students receive scholarships every year. Before you apply, you will need to select your country from the menu to find out more about available grants and application procedures, because they vary depending on where you are. You may be asked to submit an English language test, your previous grades or even a personal statement. If you hold dual citizenship with the US, you will not be able to apply for this particular scheme, but there are plenty more that you can apply for on the Fulbright website.
Rotary Peace Fellowship
The Rotary Peace Fellowship is designed for graduates who want to pursue a Master's degree in fields related to peace and conflict prevention and resolution. Every year, up to 50 degree fellowships are given out, which cover things like tuition fees, room and board, and travel costs. In the US, recipients can study at Duke University or the University of North Carolina at Chapel Hill.
Applicants must hold a bachelor's degree and have a minimum of three years of relevant paid or unpaid work experience. You must also be able to demonstrate your leadership skills and ideally be proficient in a second language. Applications include a CV, personal statement, transcripts, recommendations and test scores.
Gates Millennium Scholars Program
Founded by Microsoft founder Bill Gates and his wife, the Gates Millennium Scholars Program is among the most prestigious in the US and covers full tuition and board for an undergraduate or selected postgraduate degree. Annually, 1,000 scholarships are awarded to US citizens but special consideration is given to students from minority groups.
Student Scholarships in the United Kingdom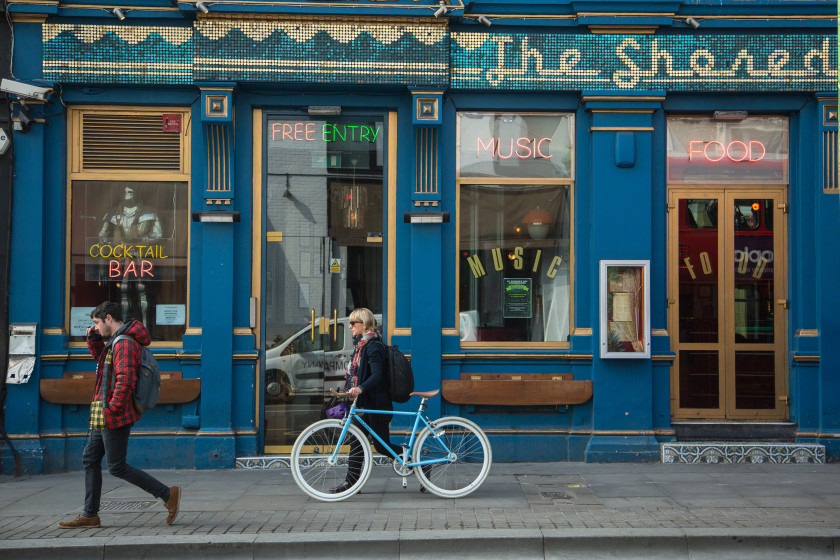 While tuition fees in the UK can be pretty expensive, costing up to a maximum of £9,000 per year depending on where you study, there are thousands of scholarships available that can help you cover the costs. Options for funding range from government-funded and non-governmental scholarships to funding provided directly by universities, and they are awarded based on your financial needs or how good your grades are.
The site Scholarship Search can also be helpful for finding funding, as it will give you an overview of what's available based on things like your level of study.
Popular scholarships for international students include:
Commonwealth Scholarships
Students from developing Commonwealth countries can apply for funding if they're studying at the postgraduate level. You have to be a Commonwealth citizen, British protected person or refugee, and a permanent resident of a developing Commonwealth country. On top of that, you need to have at least a 2.1 bachelor's degree, or a second-class bachelor's degree (2.1 or 2.2) and a relevant postgraduate qualification.
The UK university you want to apply for must hold an agreement with the Commonwealth Scholarship Commission. More information on the application procedure will become available in August 2016 on this website.
Chevening Scholarships
Chevening Scholarships cover tuition fees for Master's courses and are awarded to citizens from the 144 Chevening-eligible countries. Around 1,500 scholarships are offered annually.
Applicants must hold an undergraduate degree, have at least two years of work experience in their chosen field and be proficient in English. Once the scholarship has ended, recipients are expected to return to their country of origin for at least two years to contribute to its socioeconomic development by applying the skills they have learned while in the UK.
Student Scholarships in New Zealand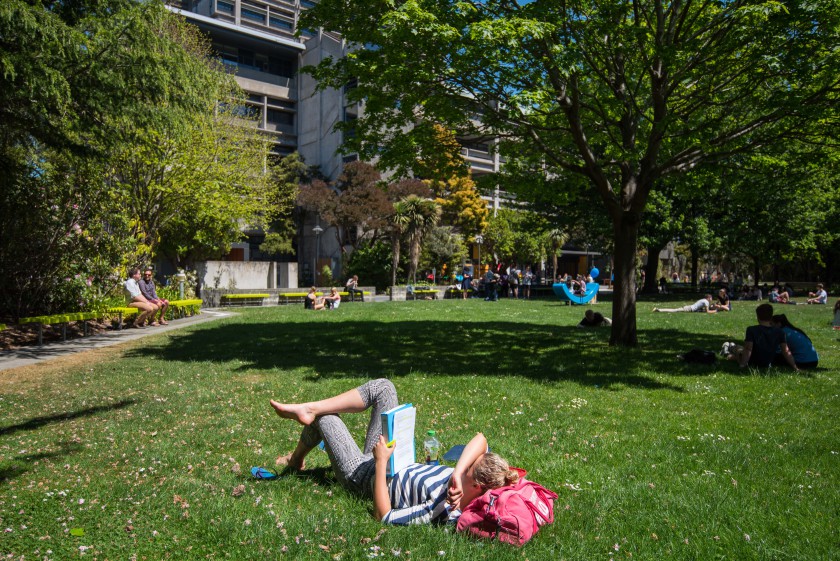 New Zealand offers scholarships for all levels of study, both for domestic and international students. An easy way to find something suitable is to go directly through your university, because all of the country's eight main institutions offers their own scholarships. Some are aimed at international students while others are only available to domestic ones:
Another option for international students is to apply for scholarships funded by the New Zealand government. They can provide the full cost of tuition, a living and establishment allowance, insurance, as well as the cost of travelling to and from New Zealand. To apply, you must be from an eligible country like India, Malaysia, Pakistan and Sri Lanka. You must also be committed to return to your home country for a minimum of two years after your studies are over. These are some of the scholarships you can apply for:
New Zealand Pacific Scholarships
The New Zealand Pacific Scholarships are aimed at students from Pacific countries wanting to pursue an undergraduate or postgraduate degree in New Zealand.
New Zealand ASEAN Scholar Awards
The New Zealand ASEAN Scholar Awards are aimed at postgraduate students from Southeast Asia, and provide funding for students in New Zealand.
New Zealand Regional Development Scholarships
The New Zealand Regional Development Scholarships allow students from developing countries to pursue postgraduate degrees in New Zealand, so that they can then work towards the development of their home countries.
If you don't find anything suitable through your university or aren't eligible for a government-funded scholarship, you can also try the site Study In New Zealand. Currently, there are nearly 200 scholarships listed. Simply type in your nationality, level of study and subject, and the search tool will come up with matching results.
Student Scholarships in Australia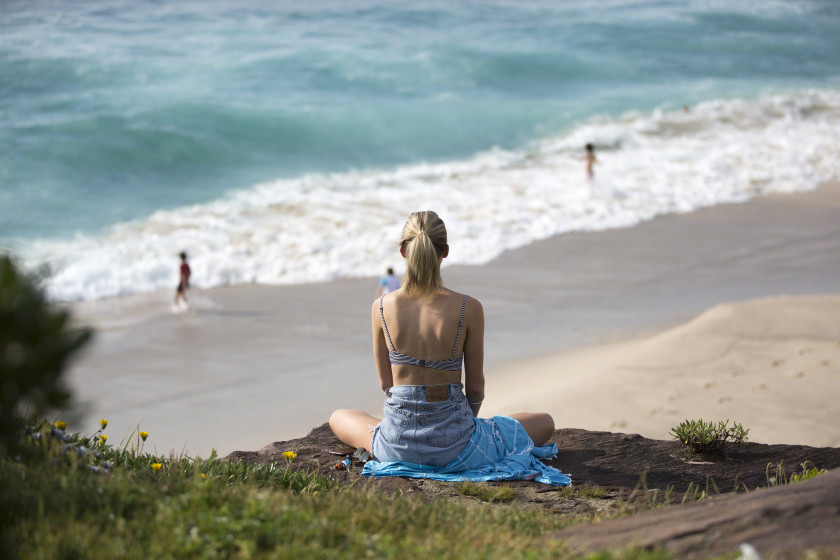 Both the Australian government and the universities provide a large number of scholarships for international students. Every year, up to $500 million of funding is up for grabs.
Endeavour Scholarships and Fellowships
Both international students as well as Australian students can apply for the Endeavour Scholarships and Fellowships. They provide funding for international students from participating countries wanting to study a postgraduate degree in Australia.
Australia Awards
Australia Awards cover fees for full-time undergraduates or postgraduates. Each year, they're awarded to students from Asia, the Pacific, the Middle East and Africa. Upon completion of your studies, you will need to go back to your home country to help develop it.
Student Scholarships in China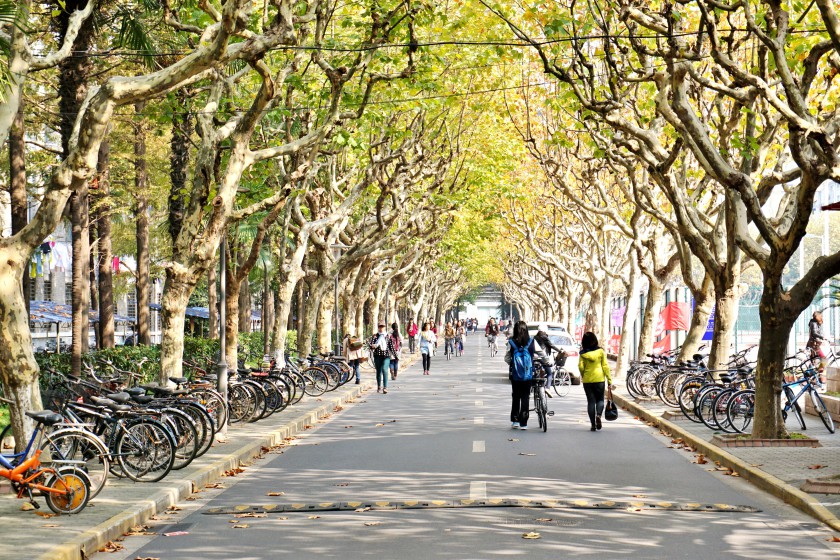 Chinese Government Scholarship – Great Wall Program
With the Chinese Government Scholarship, students from developing countries can study at a Chinese university for one year. It covers tuition fees, accommodation, a stipend, and medical insurance.
You will need to submit your application to the National Commission for UNESCO in your home country between January and April, but exact deadlines and application guidelines can be obtained via the respective commission.
European Union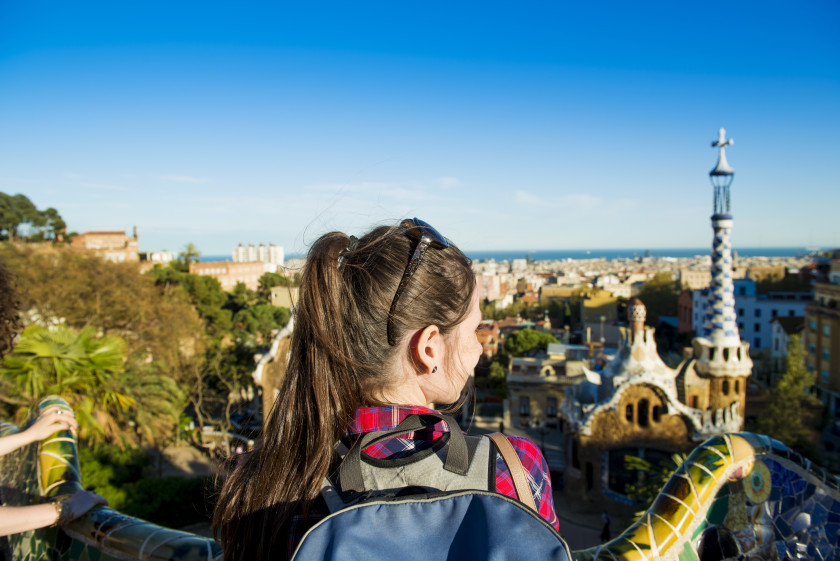 Erasmus+ EU Exchange Programme
While not technically a scholarship, the Erasmus+ scheme still allows you to spend time at a university abroad at a lower cost. It's the EU's exchange programme, with more than 4,000 participating institutions in 33 countries.
If your university is a member, you can study at other Erasmus universities for a minimum of three months without incurring any extra tuition fees. You will also be given a monthly stipend to help with living and travel costs, though the amount you receive depends on the country you choose to study in.
Student Scholarships Around the world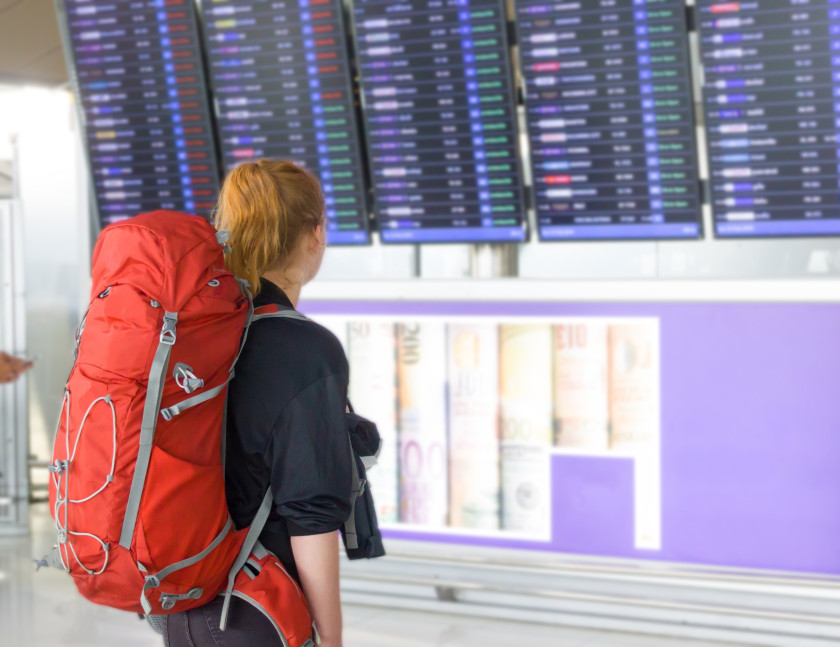 CIEE scholarships
The Council on International Educational Exchange awards more than $3 million annually in scholarships and grants that enable students to study all over the world for different time periods.
After applying for a programme on the website, you will receive information on all the CIEE funding opportunities you're eligible for.
IEFA – International Financial Aid and College Scholarship Search Tool
Another handy resource is the International Financial Aid and College Scholarship Search. Similar to other sites, the search tool will come up with global funding opportunities you're eligible for based on your nationality and what you study. Register with your email address to be able to see more information on the respective scholarships.
Tips for the scholarship application process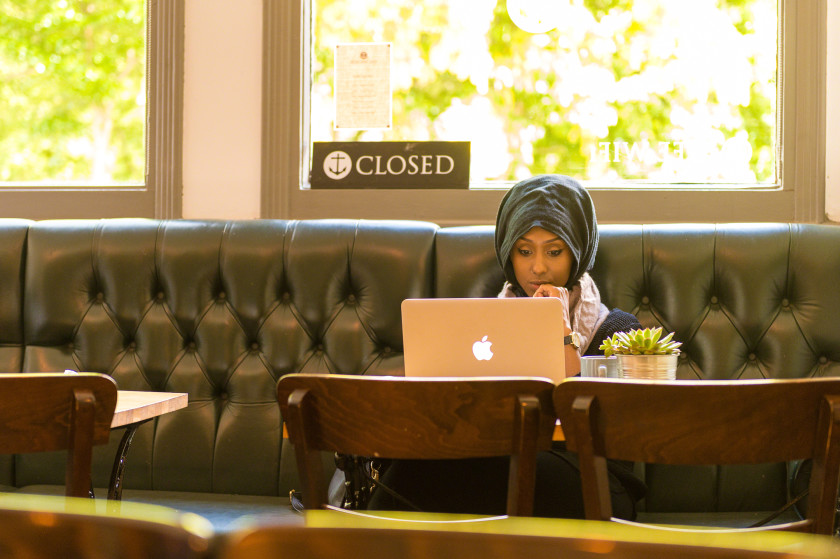 Now that you've got an overview of what scholarships are available in different countries, take a look at what else you should consider to give yourself the best possible chance of winning one.
Respect the requirements
Don't waste your time applying for a scholarship you're not eligible for. The criteria are in place for a reason, and if you don't meet them your application will probably be rejected. Read through the requirements carefully to find out whether to apply or not. If you're unsure whether you qualify, don't hesitate to ask the people in charge of awarding the scholarship.
Apply for as many scholarships as possible
You've got nothing to lose, so apply for as many scholarships as possible. That said, take the time to fill out each application carefully. If you're required to write an essay or a cover letter, tailor it to each application. You'll likely get better results if you take the time to think about the application and don't write the same response for each one.
Stick to the deadlines
After putting a lot of work into your application, the last thing you want to do is miss the deadline. If you do, your application may not be accepted. Make a list of the different scholarships you're interested in, and take note of when applications are due.
Look out for 'easy' scholarships
Most scholarships that cover your full tuition can be very competitive, making them hard to get. But every now and then, certain institutions host contests where you can win money for your education. One scholarship that's currently up for grabs is awarded by CollegeWeekLive. All you need to do is view five US colleges online, and one lucky winner will be selected from the participants and receive $5,000. Easy!
Niche.com also gives out $2,000 every month but you need to have graduated from a US high school to be eligible. If that's the case, simply register on the site for a chance to win the prize. If you're not selected, you can come back the next month to try again.