From late-night cookie deliveries to the best free events in town, here's everything you need to master your new student life in Boston…
Have you booked your accommodation in the US yet? Student.com has fantastic student accommodation still available in Boston, Chicago and many more cities.
Food & drink
1. If you wake up late at the weekend and feel like grabbing a bite to eat, don't miss the Brunch Fiesta at Masa in the South End. For just under $10, you can treat yourself to a two-course meal with coffee or tea. We'd recommend starting with the caramelised plantain empanada, and then digging into some scrambled eggs with chorizo and Mexican farmer's cheese…
2. If you want to try some of Boston's award-winning restaurants but don't have the budget to do so, you can take advantage of the Dine Out Boston promotion. Every year in March and August, selected eateries offer cut-price prix fixe menus for lunch and dinner. You can find the full list here.
3. If you're hoping to pick up some fresh local produce, swing by Haymarket on Fridays and Saturdays for some of the best deals in town. There are no official operating hours, so arrive early to get your hands on the best bargains.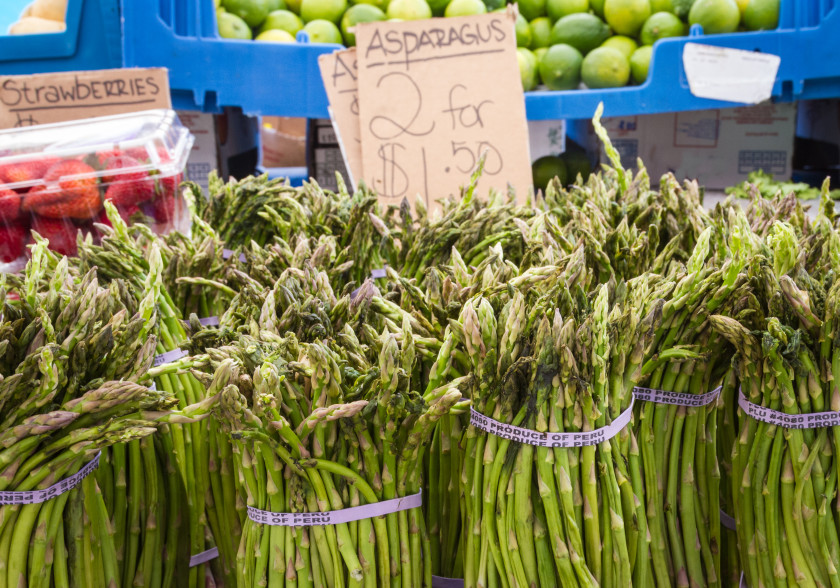 4. If you support the New England Patriots football team, you can get a free hot or iced coffee at Dunkin' Donuts the day after they win a game.
5. If you feel like indulging in a sweet treat, head over to Georgetown Cupcakes to try one of the 100 varieties up for grabs. They're open 'til 9pm Monday to Saturday, but if you miss the boat you still won't be out of options: just call Insomnia Cookies. It's a student favourite, as they deliver baked goods from noon to 3am every day. They also have a Cookie Tracker, so you can watch your order make its way to you.
6. When you celebrate your birthday in Boston, you can take advantage of loads of great restaurant deals. Sign up for newsletters, and you can get a free dinner at FiRE & iCE, a free hamburger at Johnny Rockets or free desserts at eateries like California Pizza Kitchen, Boston Market and Ninety Nine – and that's just to name a few! Check out Boston on Budget for the full list.
7. When you're hungry but all the shops are closed, swing by Uni sashimi bar on Commonwealth Avenue. It has a late-night ramen menu from 11pm to 2am, and your meal will only cost you around $10. Wave goodbye to unhealthy takeaways forever!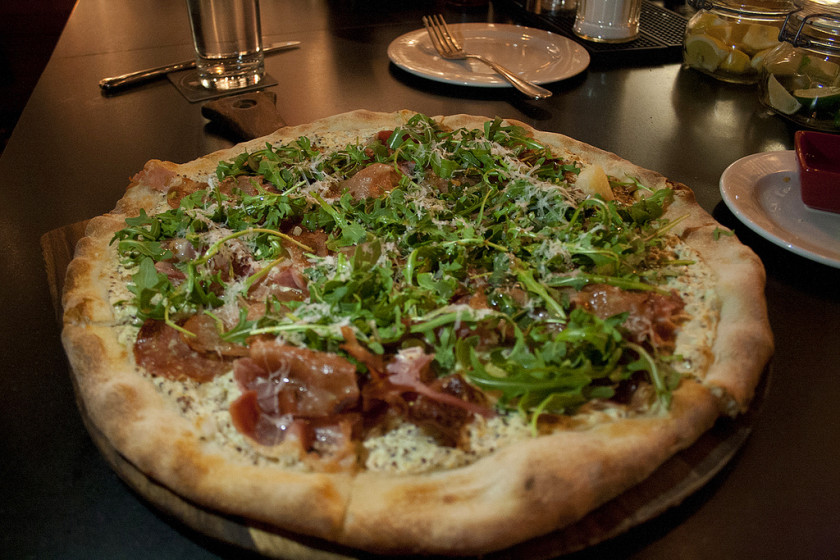 8. Area Four's pizza has been featured on the Food Network TV show 'Best. Ever.', and you should grab a slice when you're next around MIT. Make sure you try the secret pizza, which changes depending on the chef's mood that day. White clam and bacon? Soppressata, basil and scrambled eggs? Sounds great to us…
9. Backbar is a craft cocktail bar close to Harvard University, but you might have some trouble finding it. Wander down a side alley just off Washington Street, and when you feel like you're going the wrong way you'll know you're headed in the right direction. When you see a red door, you've found it.
10. Come lunchtime, Quincy Market is the place to go. You'll find hundreds of food stalls selling everything from clam chowder to toasted bagels. On Wednesdays, you can hit the International Food Festival and try foods at stalls labelled 'The Taste of Quincy Market' free of charge.
Sports
11. See Fenway Park from ground level at Bleacher Bar. It sits beneath the bleachers in centerfield and has a window looking directly out onto the pitch, so you can enjoy incredible views of the Red Sox playing at home while you dig into your burger. Skip the stadium tour and join locals in this cosy joint.
12. If you're hoping to see the Red Sox play at Fenway Park but missed out on getting tickets, there's always a limited number of standing room tickets and single seats available at Gate E, released 90 minutes before the game starts. Get there early though – it's first come, first served.
Arts, culture & things to do
13. If you're not sure what to do at the weekend, you can grab your student ID and head to the Institute of Contemporary Art or the Museum of Fine Arts, as both admit students for free. Local public libraries also offer free passes to Boston attractions like New England Aquarium and the Boston Harbor Islands, which you return afterwards.
14. Every summer, the Liberty Hotel runs free events which are open to the public. Enjoy an alfresco film screening at Outdoor Movie Mondays, bring your dog to Yappier Hour in the private outdoor enclave or take advantage of the group yoga sessions going on in The Yard.
15. If you need up-to-the-minute inspiration for things to do, check out The Boston Calendar. It'll give you a run-down of all the best events happening that day, and you can filter the search results to show what you can do free of charge.
16. If you're an art fan, you should take a trip to the Isabella Stewart Gardner Museum. You can get in for free if your name is Isabella or it's your birthday. Isabella Stewart Gardner was also a Red Sox fan, so you can get $2 off if you're wearing any Red Sox sports paraphernalia.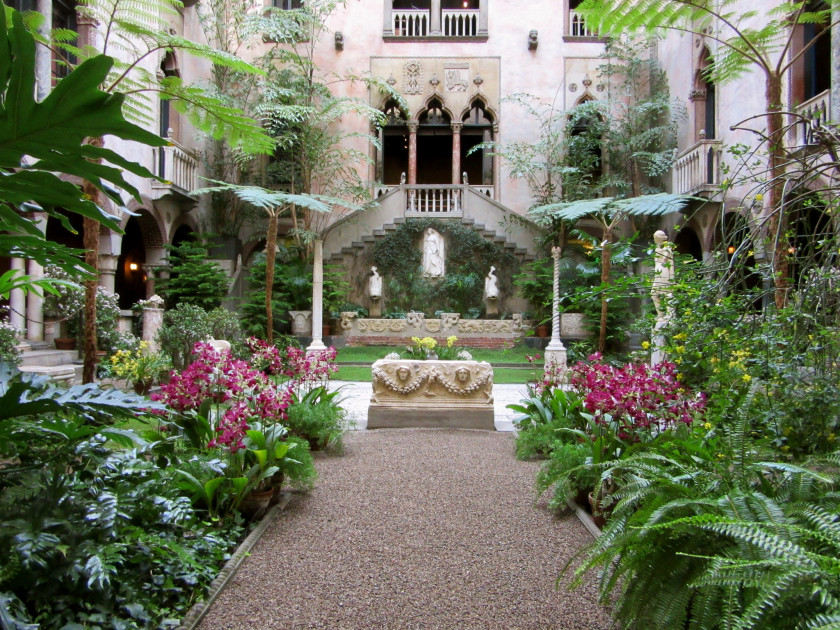 17. Everyone living in Massachusetts can get into Harvard Art Museums for free on Saturdays from 10am to noon. If you live in Cambridge or attend Harvard University, you can get in for free everyday!
18. There are secret spots all over Boston, you just have to know where to look! Wander over to the Cambridge Center and take the elevator up from the parking garage, and you'll stumble upon a rooftop garden complete with benches and picnic tables. The atrium at 101 Merrimac Street has a jungle theme and a fountain designed to look like a waterfall. If you're hoping to find some of the best views in town, you can't go wrong with the spectacular vistas from the Tufts University Library Roof and Mount Auburn Cemetery – the cemetery views are so good that scenes from blockbusters like Gone Baby Gone were filmed there!
19. If you're looking for a fun activity after dark, the Coit Observatory at Boston University holds its Public Open Night most Wednesday evenings. It's completely free to attend, and you'll get to observe the night sky through telescopes and binoculars.
20. If you feel like getting out and about at the weekend, you can leave the mainland and catch a ferry to explore the islands around Boston Harbor. Tour America's oldest lighthouse, try some sea kayaking or just kick back on the beach.
21. Every summer, you can watch movies at Free Friday Flicks at the Hatch Shell. It takes place outdoors on the lawn, so pack a picnic and a blanket for an evening out under the stars.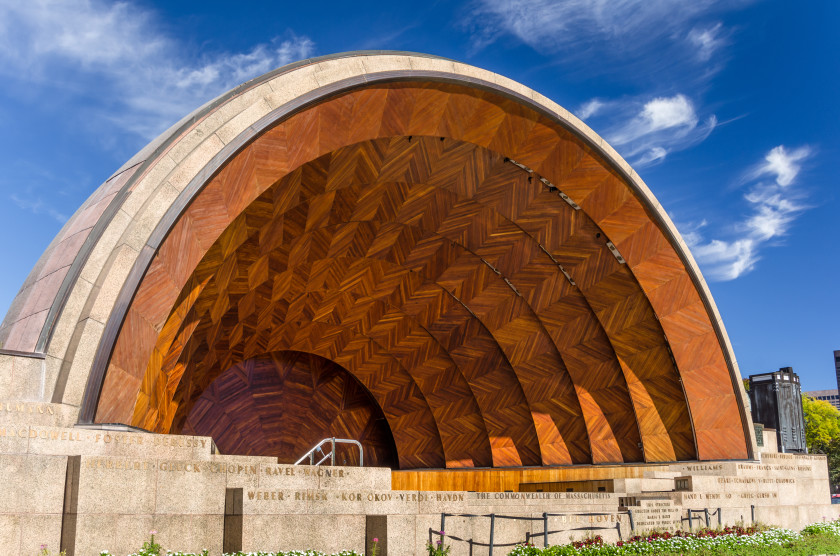 22. The Tango Society of Boston hosts Tango by Moonlight every year on the John W. Weeks Bridge, between June and October. It's completely free to join, and you can dance from 7.30pm to 11pm or just sit back and watch.
23. The Boston Symphony Orchestra reserves a block of $20 tickets for anyone who's under 40 years old. Make sure you get yours quick, as it's first come, first served.
24. You can ice skate for free at a number of rinks owned by the company DCR – read the full list here. You'll still have to pay to rent skates unless you have your own, but this is typically less than $5 a time.
25. If you're looking for quirky gifts for your friends back home, or even something special to decorate your new room, make sure you swing by SoWa Market. There, you'll find local artisans selling handmade goods, antiques and everything else you can think of…
26. While it looks like a dingy convenience store from the outside, Bodega is actually one of Boston's secret gems. Walk to the back and trigger a tile on the floor, and watch as the Snapple vending machine slides forward to reveal a chic clothes boutique.
Studying
27. At the beginning of the year, you'll see people handing out coupons in the bookshop at Boston University – make sure you pick them up! You'll find free food vouchers, buy one get one free offers and all sorts of other student-friendly deals. Lots of them will give you money off textbooks, which will make your study sessions up to 50% cheaper!
28. If you feel like studying outside, you'll be pleased to hear that lots of Boston's public parks come equipped with free Wi-Fi – check out Christopher Columbus Park, Boston Common or Faneuil Hall Marketplace. The Charles River Esplanade also has an unofficial internet connection, which we hear can be picked up if you're close enough to the nearby Boston University campus.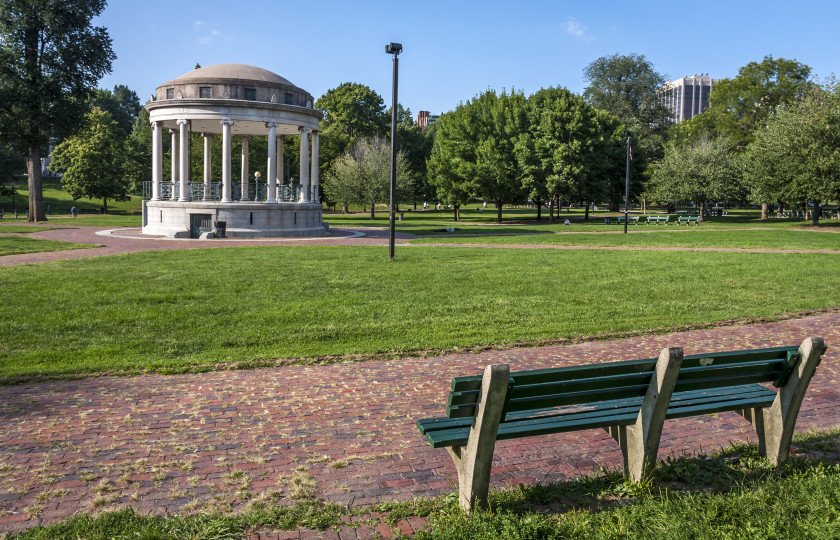 29. If you'd like to hear more about the best places to hit the books in Boston, check out this list of the area's top study spots. You'll find exclusive libraries filled with rare books, popular arty haunts and a secret study spot based on the 26th floor of a local icon…
30. If you're ever in the Jamaica Plain neighbourhood, head straight for the local pond. Once there, you'll see the Little Free Library in a wooden box on Pond Street. You're free to take a book from there if you leave one in return, and it's well worth the trip because you never know what you might find…
Transport
31. If you're flying home for the holidays, Massport offers free rides to Logan International Airport on the Logan Express if you have a valid MBTA pass. If you don't have one, you can still ride all the way there for just $5. The MBTA Silver Line will also take you to the airport, and is completely free of charge.
32. If you were hoping to take a more scenic route to Logan International, why not hop on a water taxi? You'll be whisked down the Charles River from the downtown area to the airport, and there are three different services operating year round.
33. If you often use public transport to get around, it's worth getting your hands on a CharlieCard. You can top it up using cash or your card at the machines based in stations, and use it to pay for your bus or subway trips. You won't have to pay the usual surcharge for ticket users, so getting a CharlieCard can save you money – you'll get between 15 and 50% off on T fares.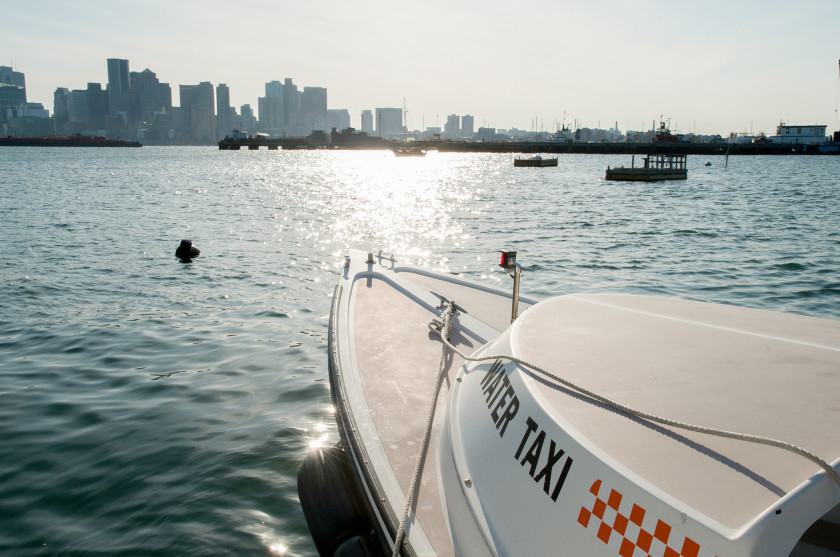 34. Wherever you go in Boston, you should carry a Red Sox schedule because the city can get pretty busy on game days. Consult it regularly during the baseball season (between April and late September) and start overestimating your travel times when there's a game on.
35. Similarly, whenever the Red Sox are playing you should use the app SurgeProtector to avoid paying increased fares on Uber, as it'll show you the areas where the ride-sharing service isn't charging sky-high rates.
36. Use the Hubway if you need to get around in a hurry, which is Boston's bike sharing scheme. There are more than 1,300 bikes scattered across the city, and you can rent one at more than 140 stations. When you're done, you just need to return it. It costs $85 for an annual pass, or you can pay $6 for a 24-hour period – find details for the full list of memberships here.
Now you've read all these amazing hacks, you won't be surprised to hear that Boston has topped the list!
If you love coffee as much as we do, you'll need to check out:
And for some final wallet-friendly tips: