Nuria, Data Analyst, and Samantha, Platform Engineer, talk about their experiences and share advice for women interested in tech careers
What does an average day at work involve for you?
Nuria: "No two days are ever the same! Day-to-day, I do a fair bit of routine work for reporting and maintenance.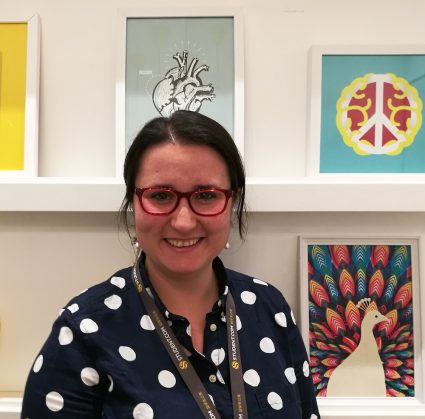 Usually, I start my day by looking at the short-term progress of the business, to monitor trends and performance. I use an SQL terminal to check progress and the status of our database for any errors. When I need to share something with the rest of the company, I use R to create visual reports. Once I've finished with the routine stuff, I start working on our long-term projects."
Samantha: "Every day is different, but I usually start my day with a cup of tea, check my emails and then start my task for the day.
Sometimes it will be a new problem or feature that will require a discussion with the team to work out the best solution. Other days, it will be solving a larger piece of development that I was already working on the day before."
What do you enjoy most about your role?
Nuria: "I enjoy my role because it allows me to apply my scientific mind to tech problems. Also, data analytics is such a critical function for any business. Sharing insights that can really have an impact on the success of what we do is hugely rewarding. As a global business, there are also plenty of opportunities to work with teams from different cultures."
Samantha: "I love that every day brings new challenges and something new to learn. I also get to work with a well-designed and modern system that utilises some of the latest technology. Being able to build something from scratch and see it being used is really rewarding."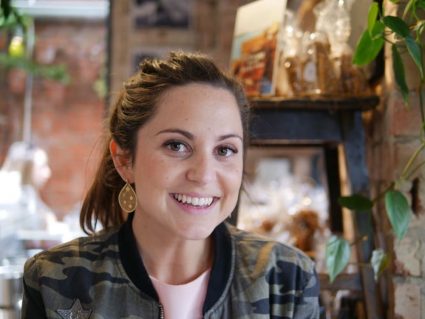 How did you get into your role?
Nuria: "I studied physics at university, followed by a masters in complex systems modelling. Before Student.com, I worked for a mobile games company in a data analytics role. Before that, I was a support engineer for the same company. I joined Student.com because it's a company that let's you work with the best technologies and with some of the best people in the industry."
Samantha: "I loved science at school and I considered studying chemistry, but I ended up choosing computer science because of the job prospects. After writing my first lines of code, I knew straight away that this was what I wanted to do."
Did you encounter any challenges on the way?
Nuria: "Definitely! In the very beginning, learning anything new was a challenge but it's just a matter of putting enough time and effort in."
Samantha: "The first day at university was very daunting. I'm from a science and maths background but some of my classmates had been programming for years, so I really felt out of my depth. Luckily that passed after a few weeks, when I realised that computer science is really just about solving problems."
What advice would you give to young women interested in a career in tech?
Nuria: "It might not be as difficult as you think…If you think you'd enjoy a career in tech, then go for it! Tech is always evolving, so never settle and keep learning."
Samantha: "Don't let the nerdy stereotypes put you off. If you like maths and science, it's very similar and you get paid to do it! You learn how to build amazing things, all on your own, and solve some very cool problems!"
Tomorrow's Tech Leaders Today, technology's largest careers fair for women, is returning to London on 31 January 2018. Organised by business-technology magazine Information Age in partnership with Yoox Net-A-Porter, the event offers great opportunities to connect with leading technology employers.

As well as having the opportunity to network with employers, attendees of the careers fair also get to attend discussions led by some of technology's most prominent personalities.

Find out more about the event and register here.
Interested in a career with Student.com? Check out our latest job vacancies.