The famous higher education analysis company QS has recently ranked London as the best student city in the world. So, what makes London such a great place to be a university student? Lots of things, because the UK capital has so much to offer. No matter what you're looking for, you'll surely find it in London!
Read to find out just some of the things that make London such a remarkable city. If you decide to study in this amazing city, make sure to check out all our great options for student accommodation in London.
Great universities
First things first: when it comes to opportunities for studying, London is second to none. In the 2023 QS World University Rankings, the city has two universities in the global top 10 and four in the top 100, with Imperial College London leading the line for London universities at number 6 in the world. With over 350,000 students studying in around 40 different higher education institutions, London has options for everyone. Whatever you want to study, you'll surely find a course for it here.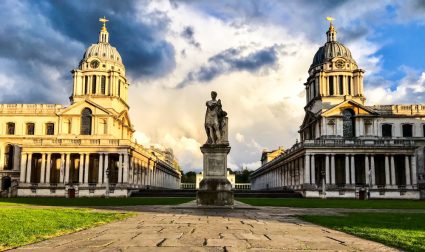 Affordable accommodation
Affordable is maybe not a word that is normally associated with London, but if you're worried about high costs, there's some good news. Not everything in London is bank-breakingly expensive and it's possible to find even private student accommodation for less than £200/week. Just make sure you start checking your options early, and if possible, don't leave booking until the last possible minute. Otherwise, the best options might be sold out by the time you're about to book your new home.
International atmosphere
If you want to live in a cosmopolitan city, there aren't many places in the world that can hold a candle to London. Three million people, over 35% of the population, were born outside the United Kingdom. Almost 70% of children born in London today have at least one foreign-born parent. With numbers like this, it's no wonder that London is one of the most culturally diverse cities in the world and you'll probably end up making friends from all corners of the globe.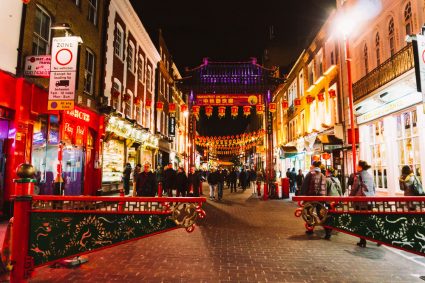 Great public transport
The London Underground is world famous. It'll get you anywhere in the city quickly and efficiently, and without breaking the bank. If you want to explore your new home country further, cities in the north of England are easy to visit by train and even Paris is only just over two hours away with the Eurostar. As a student, you can get a 16-25 Railcard that will get you 1/3 of all train tickets anywhere in Great Britain.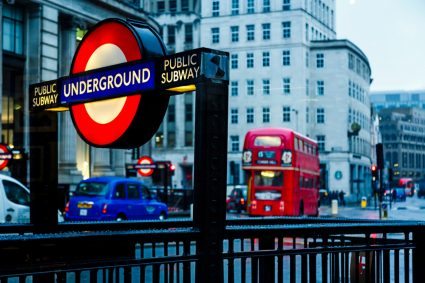 Culture
When it comes to culture, just take your pick – musicals, theatre, film premieres, sports… whatever you like, there's plenty of it in London. The West End is one of the two leading musical and theatre centres in the world along with Broadway in New York City. In the world of sports, no fewer than seven London teams currently play in the English Premier League, the leading football league in the world.
To save some money, you can try to get cheaper tickets to many shows by going for last minute tickets. Returned and unsold tickets for that night's show are often sold much cheaper than the regular price. You can also try your luck in the daily ticket lottery, where some cheaper tickets are given out to lucky winners to that evening's show.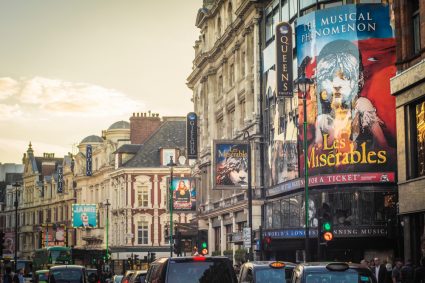 Shopping
London's shopping options are some of the best in the world. While world-famous brands often get the most publicity and the most central store locations, it's also easy to find lots of great alternatives on a budget. Make sure to check out Camden Market, preferably on a Sunday, when all the stalls are open.
Nightlife
In a city of ten million inhabitants, it's never difficult to find a good party. Cosy local pubs can be found all over the city, so you'll have no problem finding a nice local place next to wherever you end up living. London also boasts a host of glitzy and exciting nightclubs. Most of these can be found in central London, but there are good options a bit further out as well, like the legendary Ministry of Sound in Elephant and Castle.
Plenty of green spaces
Despite being a huge global city, London is not just a concrete jungle. In fact, almost half of London's total area is classified as green spaces, including parks, commons and sports grounds. Some of the most famous of these are the Royal Parks, eight parks across Greater London that offer a quick and easy way to get away from the hustle and bustle of busy city life and will immediately transport you to a world of greenery and nature.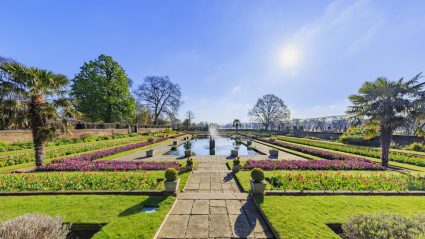 Friendly people
When ranked as the best student city in the world by QS, London did especially well in the "student voice" category. This category measures things like how friendly students find the locals and the local people's attitudes towards things like sustainability and internationalisation. As the old saying goes, a smile costs nothing, and in London you can expect plenty of them from the friendly locals.
World-famous sights
From Buckingham Palace and the Tower of London to the Harry Potter studio tour, London is full of exciting things that people travel from all over the world to see. Studying in this amazing city, all these things will be on your doorstep. No matter what your interests are, you'll never be bored in London!
Before heading to the UK capital for your studies, make sure to check out the options we offer for student accommodation in London.