Singapore is a city with a lot going on: it's buzzing with activity, offers tons of fun things to do, and has plenty of opportunities to get involved in the local community.
So if you're looking for somewhere new and exciting to call home during your time at university, Singapore is one of the best cities to consider.
Why Singapore is one of the world's best student cities
Singapore is known as one of the world's most diverse and exciting cities. There are also tons of museums, parks, and restaurants that offer great food at reasonable prices, and it's easy to get around by public transportation or even just walking around town! Plus, Singapore is known for being remarkably safe.
All of these factors combine to make Singapore a perfect destination for any student looking to explore a new culture, eat delicious food, and have an unforgettable time while studying abroad.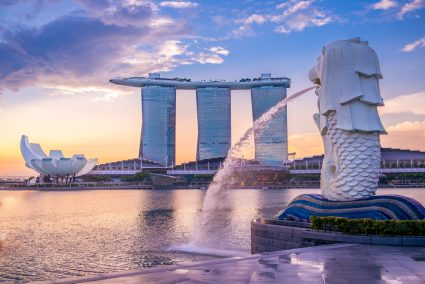 Best attractions to visit in Singapore
The cleanliness and the neatness of the atmosphere in Singapore make it one of the top cities in the world to live in for students. For those who are about to study here, we have made this list of the eight best things you can do in Singapore to help you kick-start your time in your new home.
Sentosa Island
Sentosa Island is one of the most popular places in Singapore, with tourists from all over the world coming here to enjoy its beaches and theme parks. You can spend hours just walking around on the beach or playing on one of the many fun rides at Universal Studios Singapore, which is also located on the island.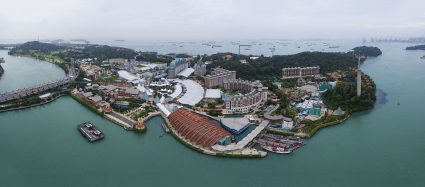 Singapore's National Parks
You can't visit Singapore without spending time in one of its many national parks! There are many options, but the best ones include Bukit Timah Nature Reserve, MacRitchie Forest, and Sungei Buloh Wetland Reserve.
Merlion Park
The Merlion is a symbol of Singapore, and it's one of the most popular things to do in this city! It's located on Marina Bay, which is also home to many other attractions.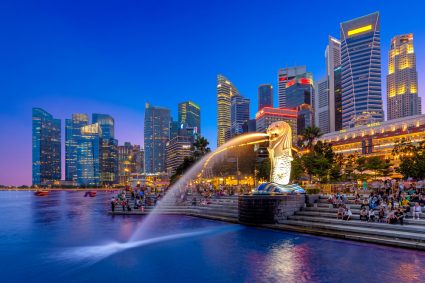 Gardens by the Bay
The Gardens by the Bay is another must-see attraction in Singapore! It's a garden of plants, trees, flowers, and impressive man-made structures called Supertrees, that work together to create a fantastic landscape. You can also get great views of the Singapore skyline across the bay.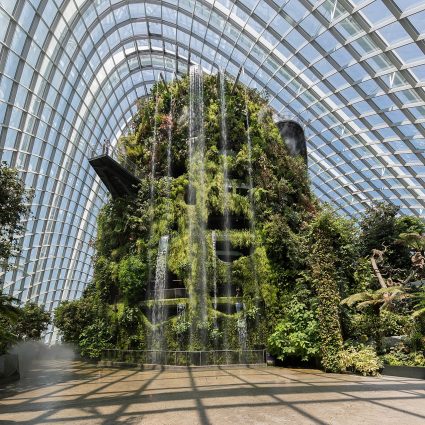 Chinatown
Chinatown is a great place to visit if you're interested in seeing what Singapore's culture is all about. About 75% of Singapore's inhabitants are ethnically Chinese, so Chinese culture is a huge part of life in Singapore. Chinatown is full of restaurants, shops, and other attractions that excite travellers and locals alike.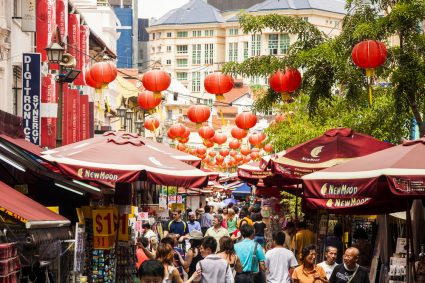 Little India
Almost 10% of Singapore's population are of Indian ethnicity, so Indian culture is a large part of Singapore as well. Little India is another popular destination, as it's home to many restaurants that serve Indian food, as well as other attractions like temples and mosques.
Singapore Botanic Gardens
The Singapore Botanic Gardens is an amazing place to visit if you are interested in learning more about the plants of Southeast Asia! It's a tropical garden that was already created back in 1859 and is located near the famous Orchard Road shopping district.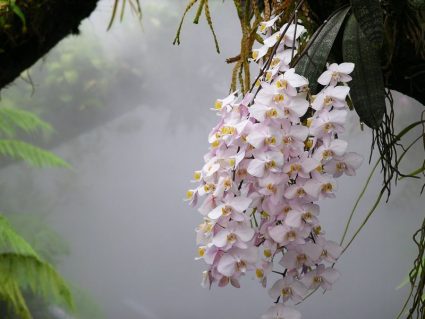 Singapore Zoo and Night Safari, Singapore
Singapore Zoo is one of the most popular destinations in Singapore. It's home to over 300 species of animals, and is generally considered one of the best zoos in the world. Next to the zoo is another great attraction for animal lovers, Night Safari, Singapore. It was founded in 1994 and is the first nocturnal zoo in the world.
City life of Singapore
Singapore is known for being a great place to study, but it's also a great place to live. Singapore has a lot of things going for it. It's clean, safe, and beautiful. It's also incredibly diverse and welcoming, and it offers excellent opportunities for students who want to learn more about the world and their place in it.
The public transportation system in Singapore is excellent. You can take buses or trains all over the island without worrying about where you're going or how long it'll take because everything is well-organised and well-connected.
If you like to eat out, you'll be spoilt for choice in Singapore. There are so many incredible restaurants in Singapore that it's hard to pick just one. With large ethnic groups from China, India and the Malay Peninsula, as well as expats from all over the world, you can find a large variety of different cuisines in Singapore.
Singapore is also a very safe city. You can walk around at night without worrying about getting mugged, something that is hard to come by in many areas of the world. Singapore is also famous for being very clean, which makes the overall experience of living here much more enjoyable.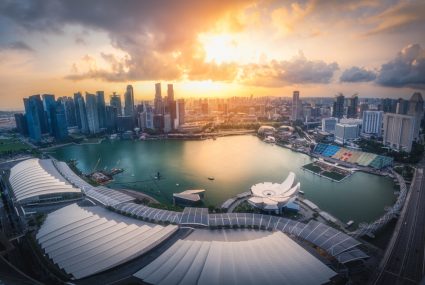 Best universities in Singapore
The universities of Singapore are at the forefront of education. The city-state's schools offer a wide range of programs, from undergraduate degrees to postgraduate studies, and they're known for their high standards in research, innovation, and development. Singapore has three universities ranked by the QS World University Rankings.
The National University of Singapore (NUS) NUS is the oldest university in Singapore and has consistently been one of the top-ranked universities in Asia.
Nanyang Technological University (NTU) is Singapore's second oldest university. It has also been highly ranked by QS World University Rankings. NTU has developed a reputation for excellence in engineering, science, technology, business, and economics.
Singapore Management University (SMU) is a relatively new university in Singapore, having been established in 2000. SMU has quickly gained recognition for its focus on business and management, making it an attractive option for students who wish to gain expertise in the field.
These three universities have all made their mark on the higher education landscape in Singapore, each offering unique opportunities to students who wish to further their studies and knowledge in a wide range of subjects.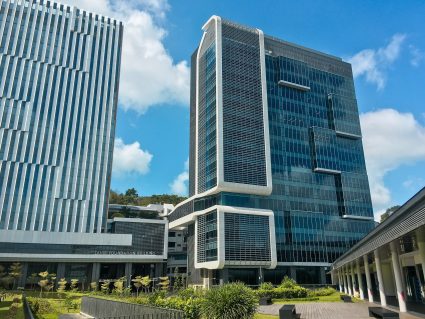 Accommodation for students in Singapore
The cost of living in Singapore is relatively high, but fortunately, there are many options for student accommodation in Singapore. Living off-campus will typically give you more freedom and privacy than university halls. Below you can find some of the most popular options for student accommodation that we list in Singapore.
Coliwoo@ 31 Boon Lay Drive x Asiadorm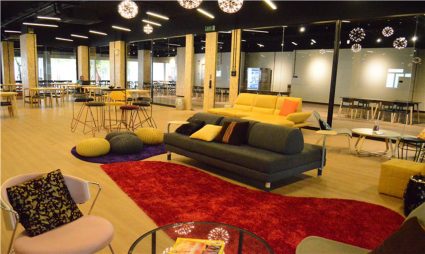 Located in western Singapore, Coliwoo@ 31 Boon Lay Drive x Asiadrom offers high-quality student living near Nanyang Technological University. You can choose a cheaper shared room or a private room with a private en-suite bathroom. All rooms are fully furnished.
Yo:HA Hostel @ Evans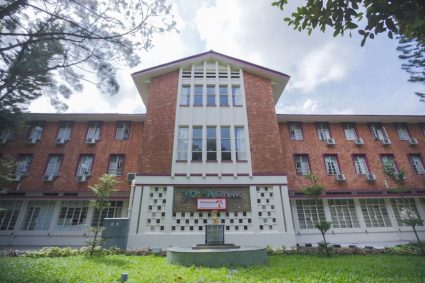 Yo:HA Hostel @ Evans has a great location, being literally across the street from the National University of Singapore's Bukit Timah campus. The property offers shared and private rooms. If you go for a private room, you can choose to have either a cheaper room with a shared bathroom or go for an en-suite room that also comes with your own private bathroom. The rooms are fully furnished and there are several MRT stations and bus stops nearby, so getting around Singapore is easy. Yo:HA Hostel @ Evans is also one of the most cost-effective properties we list in Singapore.
Yo:HA Hostel @ Henderson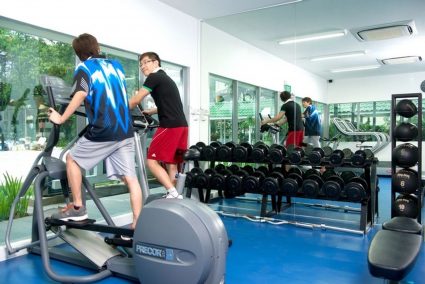 Another cheaper and very popular option for student accommodation in Singapore is the Yo:HA Hostel @ Henderson. The property offers shared rooms for two, three, four and six people. Centrally located in the Bukit Merah area of Singapore's Central Region, it's easy to travel around the country from here. The rooms are fully furnished and the property has great amenities such as a basketball court, a badminton court, a gym, a study room and a TV lounge.