If you're studying at university in New Zealand, opening a local bank account is a really good idea. But if you're not sure where to start, read on…
Have you booked your accommodation in New Zealand yet? Student.com has fantastic student accommodation still available in Auckland, Christchurch and many more cities.
Types of accounts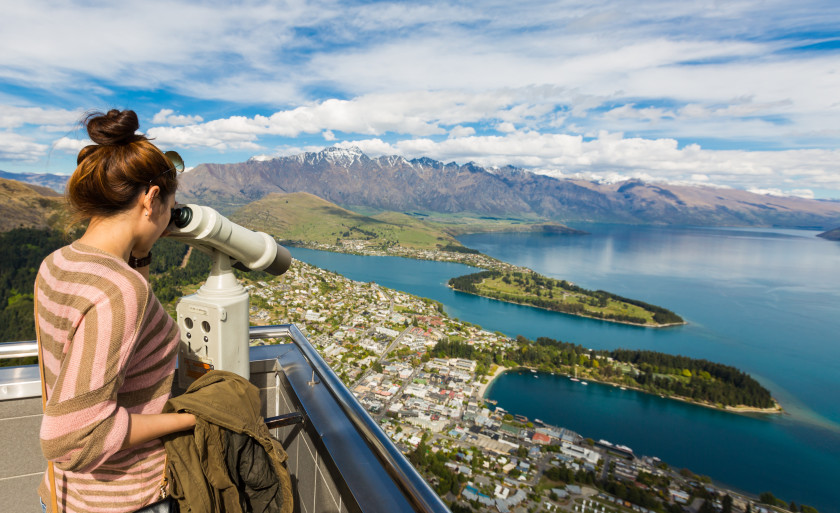 In New Zealand there are several types of accounts available, both for domestic and international students.
Current account
A current account allows you to safely deposit your money into the bank and access it whenever you need to. They're designed for everyday use, so you should use them to pay your bills, buy food or go out to eat.
You'll also usually receive a debit card with a current account, so you can withdraw money from ATMs or shop in stores all over New Zealand. Debit cards are immensely popular and are used for well over half of all transactions nationwide.
Student bank account
Some banks offer special accounts designed specifically for students, which have all the benefits of current accounts along with a few added perks. Usually you won't be charged any extra service or transaction fees, which can add up to quite a lot of money ordinarily.
You can also apply for an interest-free overdraft in some cases. ASB offers an overdraft of up to $2,500, while Kiwibank will give you an interest-free overdraft of $1,000 in your first year, and $2,000 for subsequent years.
International student bank account
International student bank accounts offer similar services to other student bank accounts, except you won't be able to apply for an interest-free overdraft and you'll get international student-specific perks. Some banks like Kiwibank will make sure you can talk to a member of staff who speaks your language, while Westpac's International Student Account will let you keep your money in your home currency if you want to.
Savings account
Opening a savings account as well as a current account is a great idea if you'll have access to larger sums of money. You can get into good habits by setting aside some of your cash each week to go into your savings, and these types of accounts also usually come with higher interest rates so you'll earn more on what you deposit.
Packages
Some banks like ANZ have packages on offer that include both a current account and a savings account, which are great options if you need to set things up in a hurry. They also come with added perks, such as lower fees to maintain both accounts.
Things to keep in mind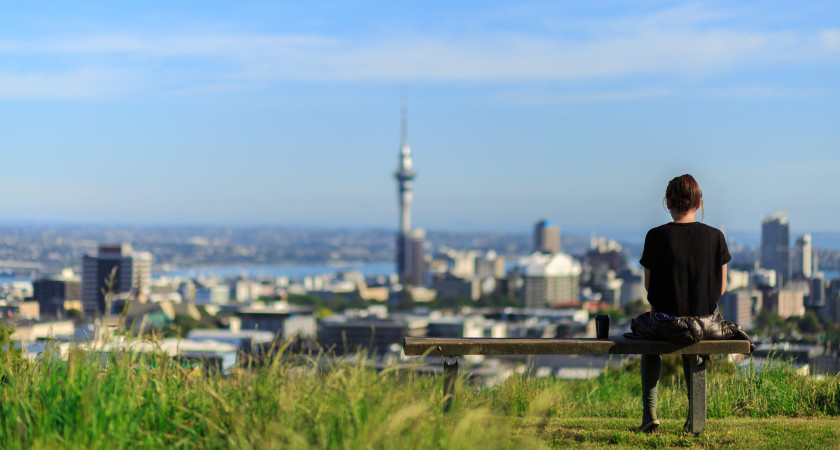 Interest-free overdrafts
When your account comes with an interest-free overdraft, it means your bank will let you spend more money than you have up to a certain amount, without charging you any fees. It's a great perk that many students use, but you should keep in mind that if you choose one it still isn't free money and should ideally only be used in emergencies. You'll usually have to pay it back shortly after you graduate, when you'll have to start paying interest fees.
Getting an IRD number
You will need an IRD number if you open a bank account in New Zealand. It's used in part by banks and other financial institutions to identify you for tax purposes, so you should get one as soon as you've set up your new account because all interest you earn needs to be taxed. If you don't, you'll be taxed at the highest possible rate and will end up paying too much.
Location
The major banks in New Zealand are Kiwibank, ASB Bank, Bank of New Zealand, ANZ, Westpac and TSB Bank. Every time you use an ATM belonging to a different bank to your own, you'll usually be charged a small fee. Find out which ATMs are available on campus or close to your student accommodation, so you don't have to go too far to access your money. Use the store locator on your bank's website to find out where your nearest ATMs are.
Alternatively, you can shop around to find a bank that won't charge you for using other ATMs. Kiwibank's Tertiary Pack account won't charge you for using other ATMs on university campuses, for instance.
Opening a bank account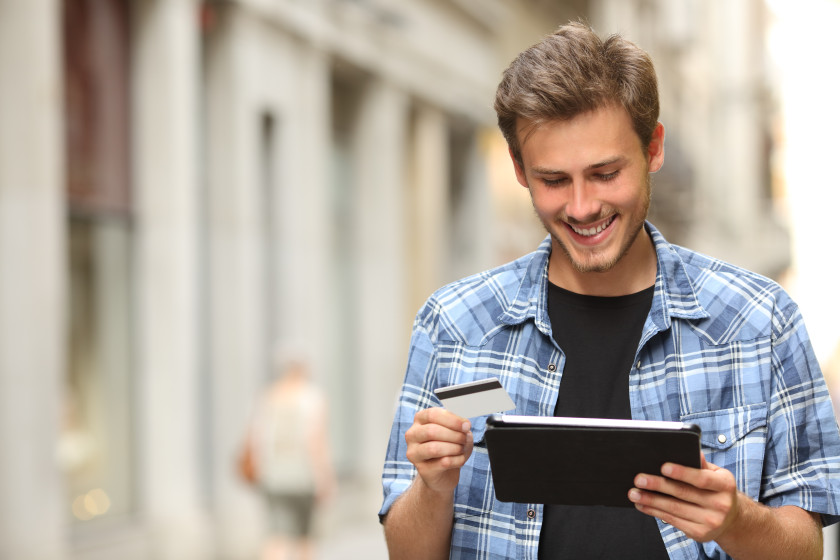 If you've arrived in New Zealand and want to set up an account, all you have to do is set up an appointment with the local branch of your chosen bank. You'll need to bring some things along with you, including an amount of money for your opening deposit, your passport, proof that you're a student like a fees receipt or acceptance letter, and proof of your permanent address in New Zealand, like a tenancy agreement or utility bill.
If you're having trouble finding student accommodation in New Zealand, or need any help at all, you can browse the homes listed on Student.com and speak to a member of our team in your preferred language.
Some larger banks like ANZ, Kiwibank, BNZ and ASB will allow you to open a bank account before you arrive in New Zealand, which is a great option if you're an international student. After filling out the application form on your chosen bank's website, you'll receive an email with the details of your new account within a few business days (Monday to Friday), and you can start depositing money. Once you get to New Zealand, you'll have to visit your local branch to fully activate your new account.
Great accounts for students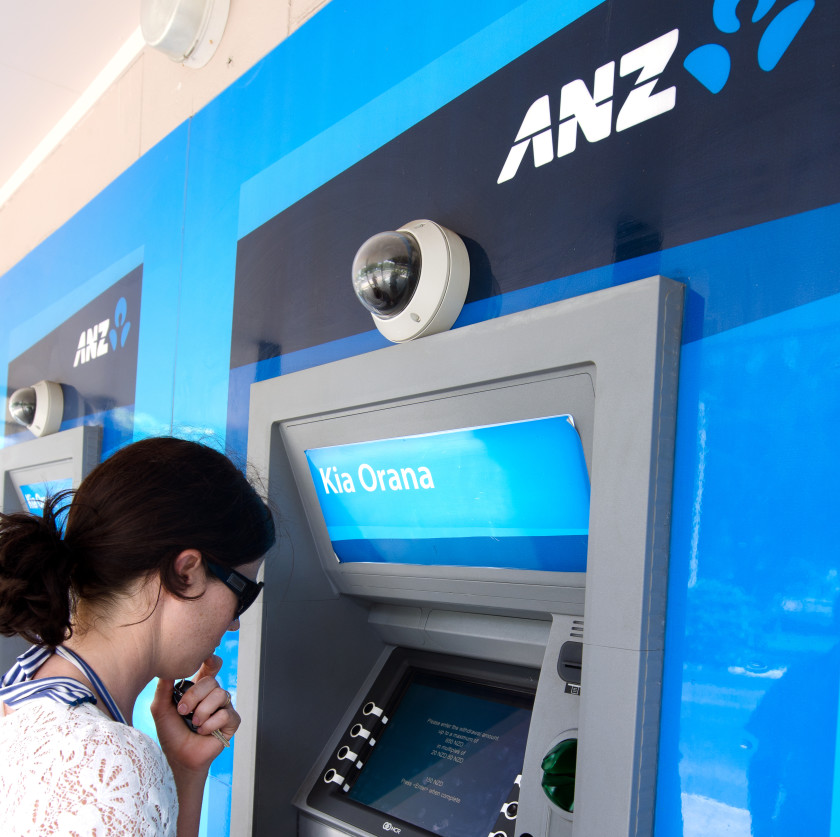 These are some of the best student bank accounts we could find. Some come with high interest-free overdrafts, others with low fees, and a few come with other excellent perks…
Westpac, Student Pac
Westpac's Student Pac offers students a current account with low fees, a debit card, and a Save & Win account which will give you the chance to win monthly cash prizes. You'll also get access to  online and mobile banking.
ANZ, International Student Package
If you opt for ANZ's International Student Package, you'll get a current account with no monthly account or transaction fees and a savings account of your choice. The bank will also waive your annual ANZ Visa Debit card fee if it's linked to your current account.
ASB, Tertiary Account
With the ASB Tertiary Account, you can get an interest-free overdraft of up to $2,500 and won't pay any base or transaction fees. You'll also get great extra perks like free fries when you use your debit card to buy something at McDonald's.