The United Kingdom is one of the most popular destinations for international students, offering a wide range of high-quality educational institutions and a rich cultural experience. However, if you're not a UK citizen, you'll need to apply for a student visa to study in the country.
In today's article, we'll go over the basics of applying for a student visa in the UK, including the requirements, fees, processing times, and any recent changes to the visa process that you should be aware of.
Student visa requirements
You'll need to meet specific requirements to apply for a student visa to the UK. These include:
Having an offer of a place on a course at a UK educational institution.

Being able to demonstrate that you have the financial means to support yourself and pay for your course.

Being able to speak, read, listen, and write English at a certain level.

Being able to pass a tuberculosis (TB) test if you're from a country where this is required.

Having a valid passport or travel document.
One of the most essential requirements for obtaining a student visa is demonstrating your proficiency in English. To do this, you'll usually have to take a Secure English Language Test (SELT) organised by an approved provider. The required score can vary depending on the institution and course, so it's essential to check the specific requirements of your chosen institution. Additionally, to ensure compliance with your visa conditions, you need to inform the institution of any changes in your personal, educational or financial circumstances before or as soon as possible after they occur.
Applying for a UK student visa
You'll need to fill out an online application form and pay a visa fee to apply for a student visa. The visa fee for most students is currently £363, but it can vary depending on your circumstances. You'll also need to provide various documents as part of your application, including your passport, proof of your offer of a place on a course, and evidence of your financial means. The latter is crucial, as you need to show that you have enough money to support yourself for the duration of your studies without relying on public funds. You will have to submit evidence of your funds in the form of bank statements or a letter from a sponsor. It is important to be aware that these documents must have been issued within 28 days of the date of your application.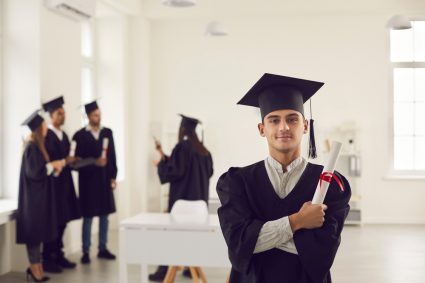 Brexit and the Tier 4 Visa
As a result of the United Kingdom's decision to leave the European Union (Brexit), the rules for international students coming to study in the UK from the EU have changed. On the 1st of January 2021, the UK's new points-based immigration system went into effect. At the same time the old Tier 4 visa for students was replaced by a new visa, simply called Student visa. The process of applying is essentially the same though. As a student from the EU, you have the same requirements as students from other countries, namely that you have been offered a place at a university, you have enough funds to get by and that your English is good enough.
Visa processing time and new rules for international students
The processing time for a student visa can vary depending on your country of origin and the time of year when you apply. Typically, the processing time is around three weeks. However, it can take longer during busy periods.
International students are now required to have a confirmed place on a course, known as a "Confirmation of Acceptance for Studies" (CAS), before they apply. The university that offers you a place will issue this CAS. The CAS will include a unique reference number you'll need to provide as part of your visa application. Additionally, the educational institution will need to prove that they are a genuine institution and that they have robust systems in place to prevent abuse of the student visa system. The institution will also have to keep records of the student's attendance throughout the course and report to the UKVI if they fail to attend or complete the course.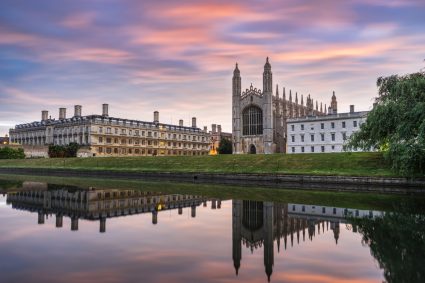 Working hours and Post-Study Work
International students can work up to 20 hours per week during term time and full-time during holidays. However, international students with a Student visa are not permitted to take up permanent, full-time jobs or self-employment. Working part-time during your studies can be a great way to gain work experience and improve your language skills, but it's essential to ensure you're not breaking the terms of your visa.
Post-Study Work (PSW) was a scheme that allowed international students to stay in the UK for two years after completing their course to search for employment. But in 2012, the PSW scheme was closed to students studying at undergraduate level or below. However, starting in 2021, the UK Government has announced the launch of the new Graduate route, which became available to eligible international students from the summer of 2021. This new route allows students who complete a degree to stay in the UK for two years to work or look for work at any skill level. It's an excellent opportunity for international students to gain valuable work experience and improve their chances of finding a job in the UK.
Graduate visa
A graduate visa, also known as the Tier 1 (Post-Study Work) visa, was closed in 2012. But as mentioned earlier, starting in 2021, the UK Government announced the launch of the new Graduate route, which was made available to eligible international students from the summer of 2021. This route allows students who complete a degree to stay in the UK for two years to work or look for work at any skill level. As a graduate, you will have to meet the criteria set for the route. These criteria include completing a UK degree within the last three years, having enough funds to support yourself and maintain your accommodation, and passing the Life in the UK and English language tests.
Conclusion
Obtaining a student visa to the UK can be a complex process. Still, it's worth it for the opportunity to study at some of the world's top educational institutions and experience the country's rich culture. It's essential to research the specific requirements and rules for international students and be prepared to provide all the necessary documents and evidence when applying for a visa.
After getting your university offer and visa, one of the first steps is to find your student accommodation. For that, you've come to the right place: at Student.com we list thousands of beds all over the UK. Whatever you're looking for, you'll be able to find your ideal student home with us!
You can also find more information about student visas for the UK here.
Once you've graduated with your degree, you might want to keep living in your new country. Check out this article, about how to secure a work visa and stay in the UK after graduation.