Whether you get a grant, earn a scholarship or work a part-time job, there are lots of ways you can fund your studies in the United States. Read on to find out everything you need to know…
1. Universities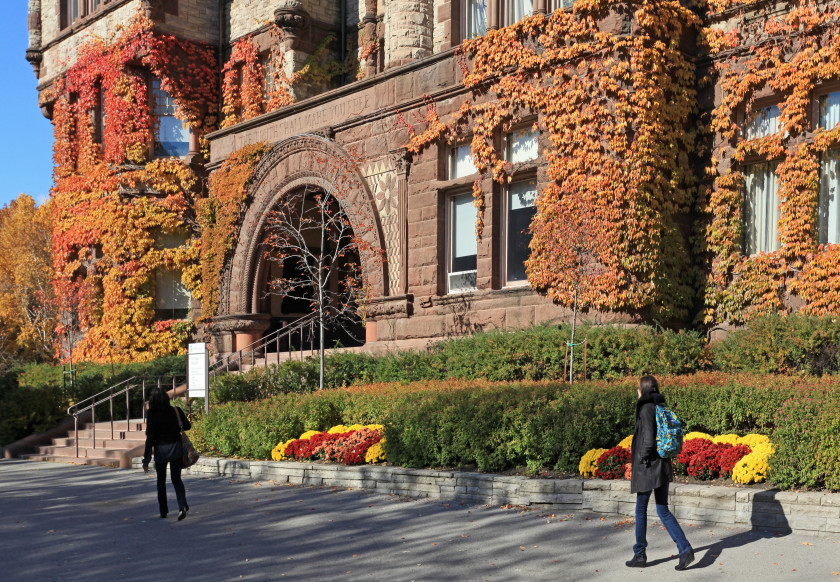 One of the best ways to score funding for your studies in the US is to contact your preferred university directly. Almost a quarter of international students report that US universities are their primary source of funds, though there is much more available to US citizens and postgraduates than undergraduates. There are two broad types of funding available to you:
Grants
Universities offer this type of funding to the students who need it most, so usually these grants are means tested. It's best to look for universities with 'need-blind' policies for admissions, which means you won't be judged unfairly if you need more financial help than other students. Institutions with these policies in place will meet your full financial needs, like the Massachusetts Institute of Technology and Yale University. You can search for available grants and other types of funding by visiting the Institute of International Education website.
Scholarship
According to the Fulbright Commission, over 600 US universities offer international students scholarships of $20,000 or more each year. Of these, 179 colleges award scholarships of $20,000 to $30,000, 64 offer between $30,000 and $40,000 and 124 can give over $40,000 annually. Around 250 institutions could offer the 'full ride', which means they pay for it all. There really is a wealth of funding available to international students, and you can visit The College Board to find out which universities are offering help for international students specifically.
It's important to note that scholarships are based on merit, and competition is fierce. You'll typically need to demonstrate strong academic ability to be in with the chance of getting one. At the very least, you'll need some great exam results, but specific requirements will vary between universities – visit your chosen institution's website to find out exactly what you need.
But not all scholarships are based purely on academics, as there are also awards given for specific qualities like being from a religious background or being talented in performing arts and other fields. For example, most universities offer sports scholarships for student athletes who could play at the varsity level (where universities compete between each other). However, you still need to have good enough grades to get into your chosen institution, and the application process is also highly regulated. To find out more about sports scholarships, visit the Fulbright Commission.
You'll need to contact universities directly to apply for either a grant or a scholarship, as there isn't a centralised system to do this in the US. That said, the process should be quite easy because all colleges will have dedicated web pages for financial assistance. Often, all you need to do to apply is fill out the relevant sections on your initial application (just keep in mind that you will probably have an earlier deadline).
2. External bodies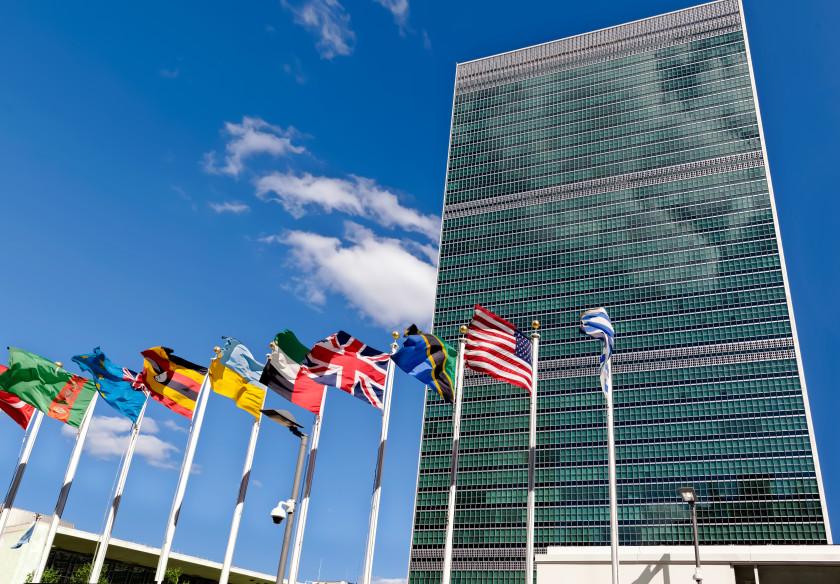 Aside from getting a grant or scholarship from your chosen university, you can also try doing the same thing but with an organisation back home. This is one of your best options for getting funding to study in the US, and you can try looking into local businesses and charities as well as large governmental bodies and interest groups. Quite often, organisations will require you to have very specific interests that match their overall mission. For example, The Margaret McNamara Memorial Fund, founded in memory of a woman who worked towards improving the lives of women and children, requires you to return to a developing country after your studies to work towards their empowerment. Other organisations that offer funding for international students studying in the US include the United Nations, the International Federation of Red Cross and Red Crescent Societies and the Fulbright Foreign Student Program.
There are loads of organisations out there, so regardless of your interests or background, there'll be one that's right for you. You'll have to apply for these in your home country, and you'll also have to submit a separate application for each organisation you apply to, so plan well ahead of time. You can search for scholarships with external bodies with websites like College Board, Hotcourses Abroad and the Institute of International Education.
3. Family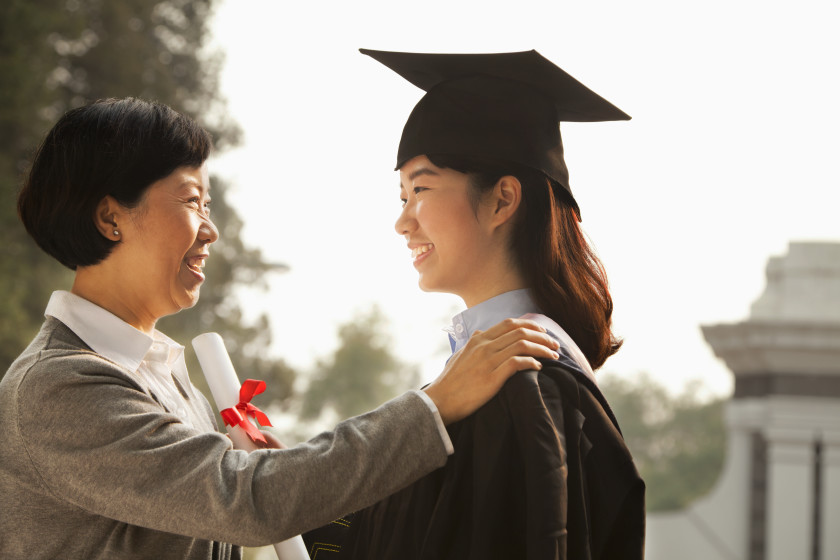 Even if you do get funding to study in the US, it's still very likely that you'll need your family's help too. According to the Institute for International Education, around 80.9% of payments for tuition and other fees come from international students' own money or the resources of their relatives. What's more, between 2012/2013 and 2013/2014, there was a 10.2% increase in the number of students who used their family's resources to pay. It's completely normal to need some help to study abroad, so don't shy away from asking for it.
4. Loans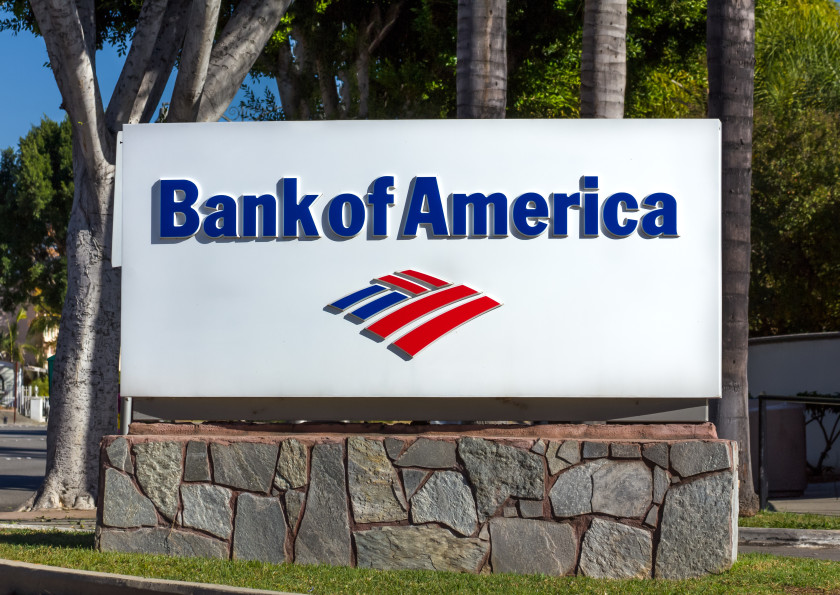 Many students use loans to pay for all or part of their studies abroad. There are two types of loans that you can apply for:
Student loans
These are designed with students specifically in mind, so they come with certain benefits. For example, if you're enrolled in higher education, you can delay paying back the money you owe until a certain point after you graduate (which varies by country). You will still have to pay interest, though.
Personal loans
In general, personal loans are easier to get because they're not just aimed at students. However, paying them back can't usually be deferred and the interest rates tend to be higher. This means you will probably have to pay back more in the long run.
You won't be able to use a student loan from your home country to fund your studies abroad, but you can use a personal loan from your local bank. While there are loans in the United States that are aimed at international students, and which come with all the benefits of normal student loans, they are quite difficult to get and come in short supply. Examples are the Global Student Loan and Study Abroad Loans. You're more likely to get one if you're a dual citizen of the US, or if you have someone living in the country as a permanent resident who could co-sign the loan. If you're a dual citizen, you would also qualify for a US federal loan, which you can apply for by visiting Federal Student Aid. The major advantage of these loans is that they usually come with the lowest interest rates.
There are lots of things to keep in mind before you get a loan. Firstly, you should only take out a loan as a last resort, because you will have to pay it back eventually and the added interest means you'll have to pay back more than you borrowed. You should pay particular attention to the repayment period offered, as this will directly impact how much you have to pay each month and how many years it will take. For more information on loans, visit International Student.
5. Employment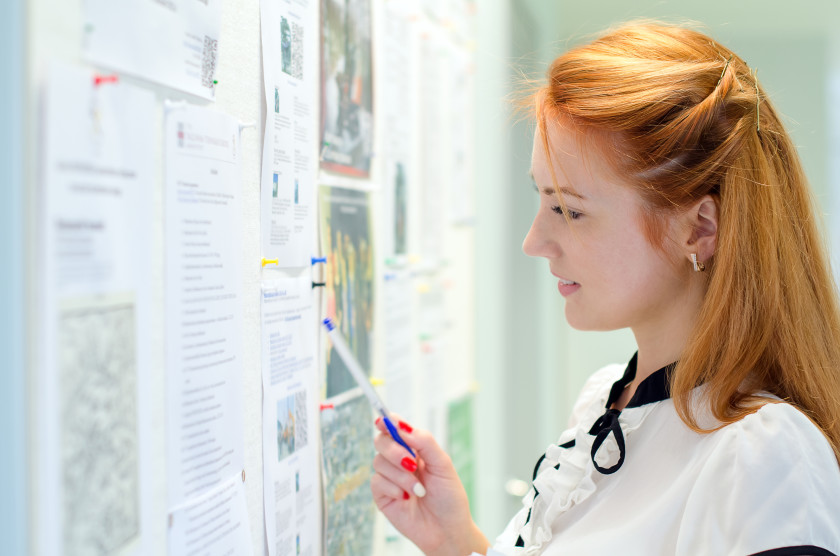 Getting a part-time job is a great way to get some extra cash when studying abroad and we highly recommend it, but it would be very hard, if not impossible, to use one to pay for everything. That's because while you're free to get a job in most cases, the governmental restrictions are still quite tight.
If you have an F-1 status student visa, which is the most common type for international students, then you can have a part-time job on campus for fewer than 20 hours per week during term time, and up to 40 hours during the holidays. If you have a J-1 visa, you get a similar deal but have to get permission to work from your exchange visitor program sponsor. M-1 visa-holders, and students doing technical or vocational programs, are not typically allowed to work. For more details, visit Immihelp or US Citizenship and Immigration Services.