Edinburgh, the capital of Scotland, is a favoured destination for both tourists and students in the United Kingdom. The city's exceptional architecture, diverse culture, and fascinating history make it an appealing location for young adults seeking various activities and experiences.
This article is a comprehensive city guide that provides information about Edinburgh's historical background, top tourist spots, ideal daytime and nighttime activities, shopping destinations, food and beverage options, lodging, and other pertinent details.
History of Edinburgh
Edinburgh boasts a diverse and fascinating history, with numerous landmarks and attractions that are worth exploring. Among these is the iconic Edinburgh Castle, perched atop an extinct volcano and providing breathtaking vistas of the city. For centuries, the castle served as a royal abode and has played a pivotal role in Scottish history.
Another popular attraction in Edinburgh is the Edinburgh Dungeon, a unique and immersive experience that takes visitors on a journey through Scotland's dark history. This attraction features live actors, special effects, and thrilling rides that transport visitors back in time.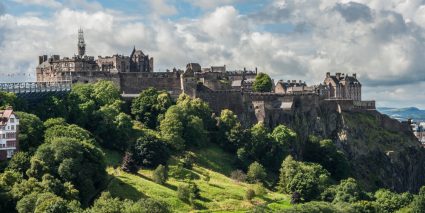 Getting around Edinburgh
Numerous public transportation options in Edinburgh are both convenient and easily accessible. The city's bus network is extensive and highly popular, and there is also a tram system that connects the airport to the city centre. In addition, walking and biking are common transportation options, with many areas of the city easily reachable on foot or by bike.
Things to do in Edinburgh during the day
Edinburgh offers a multitude of activities and attractions that cater to different preferences and budgets. Among the top draws is the National Museum of Scotland, where visitors can explore an extensive range of exhibits spanning art, history, and science. Other popular museums and galleries in Edinburgh include the Scottish National Gallery, the Scottish Parliament Building, and the Museum of Childhood.
If you want to stretch your legs and enjoy some fresh air, hiking up Arthur's Seat offers an excellent opportunity to take in breathtaking panoramic views of the city. Additionally, many students opt for the hop on hop off bus tour to explore Edinburgh's popular attractions, providing them with the flexibility to get off at various locations throughout the city.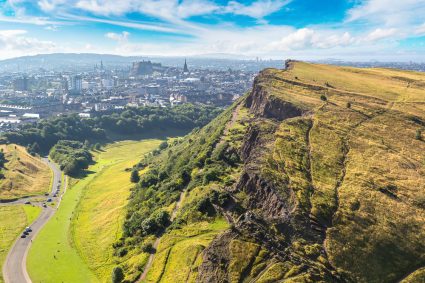 Best things to do in Edinburgh at night
Edinburgh comes to life at night, with a plethora of entertainment options available for students. The Grassmarket is a bustling area with a wide selection of pubs and clubs, making it the perfect destination for a night out with friends.
For a more relaxed evening, students can head to the Edinburgh International Film Festival, which takes place in June and showcases some of the best international films. Alternatively, visitors can take a ghost tour of the city, exploring some of the darker corners of Edinburgh's history.
Shopping in Edinburgh
If you're a shopping enthusiast, you'll be delighted with the variety of shopping areas and markets that Edinburgh has to offer. Princes Street is the city's main shopping destination and features a plethora of high-street stores. For vintage and independent shops, the Grassmarket area is a must-visit. The Royal Mile is also a popular shopping district, housing various souvenir and gift shops.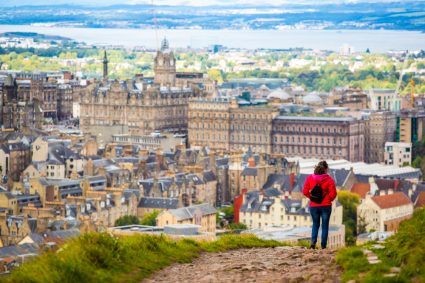 Food and drink
Students in Edinburgh can find a variety of food and drink options to suit their tastes and budgets. From fast food to fine dining, the city has something for everyone. Affordable dining options are plentiful, with food markets and food trucks scattered throughout the city, especially in the Grassmarket area. For those looking for a more upscale dining experience, there are many high-end restaurants, including Michelin-starred establishments. Finally, visitors can try traditional Scottish cuisine at restaurants such as The Doric and The Sheep Heid Inn.
Harry Potter
Edinburgh has a special significance for fans of the Harry Potter series due to its connections with the famous wizarding world. While writing the series, author J.K. Rowling lived in Edinburgh and drew inspiration from many of the city's locations. For instance, the Elephant House Cafe is believed to be where she wrote the first few chapters and is known as the birthplace of Harry Potter. Additionally, there are numerous tours available that take visitors to various locations in the city that are connected to the series.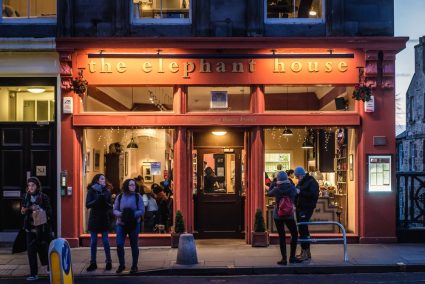 Accommodation in Edinburgh
When it comes to student accommodation in Edinburgh, there are plenty of options available for students. The city has a large student population, and as a result, there are many purpose-built student accommodations (PBSAs) located throughout the city. Students can find self-contained flats or apartments, which provide them with their own private space to study, sleep, and relax. It's crucial to begin the accommodation search as early as possible because Edinburgh is a well-liked destination for students, and accommodation can quickly fill up. Below we've listed some popular options for accommodation in Edinburgh.
Gorgie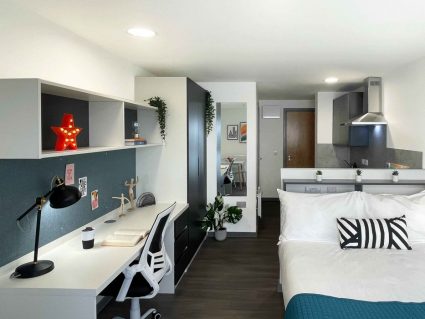 Gorgie offers private rooms and fully self-contained studio apartments west of the Edinburgh city centre. All bills are included in the rent, and the rooms are fully furnished.
Westfield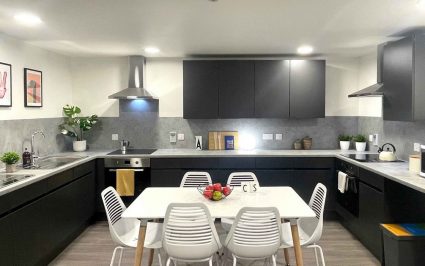 Westfield is a brand new student accommodation building opened in 2022. It's in a great location near Murrayfield stadium and the amenities include things such as an in-house gym, an entertainment area and a cinema room.
The Bridge House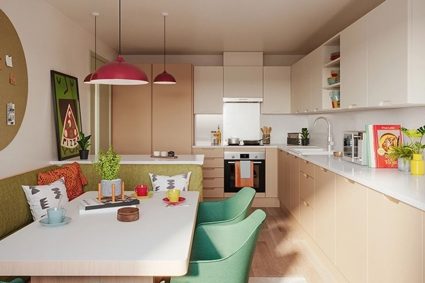 The Bridge House offers private rooms with shared bathrooms in an excellent location in Fountainbridge near The Meadows. You can get from your accommodation to the University of Edinburgh in under 20 minutes both on foot and by public transport. The rooms are competitively priced and all bills are included in the rent.
Last thoughts
Edinburgh is a dynamic and lively city that provides a variety of activities and experiences for students. With its vibrant nightlife, rich cultural heritage, and diverse culinary scene, there's an abundance of things to explore and enjoy in Edinburgh. The city's transportation system makes it easy to get around, and there are plenty of options for accommodation. With its connections to the Harry Potter series and lively nightlife, Edinburgh is a city that is sure to capture the imagination of students and provide memories that will last a lifetime.