Nothing beats escaping the stresses of academic life and going on an exciting holiday journey as a student. Visiting new cities not only broadens your horizons but also provides an opportunity to unwind, explore different cultures, and make lifelong memories.
However, selecting the best cities to visit for students can be difficult, especially when working with a limited budget. Not to worry! In this Urban Explorer's Guide, we've compiled a selection of cheap student holiday destinations, focusing on economical city breaks that appeal primarily to university students' interests and budgets.
When you're looking for student accommodation during the semester, you can find many great and affordable options right here on Student.com!
1. Barcelona, Spain
Barcelona is a vibrant and diverse city recognized for its beautiful architecture, spectacular beaches, and active atmosphere. This Spanish treasure provides a variety of cultural experiences, from visiting Antoni Gaudí's architectural masterpieces to wandering along Las Ramblas, the city's iconic boulevard. For students, Barcelona provides a perfect balance between affordability and excitement. With reasonably priced accommodation options, affordable local cuisine, and an extensive public transportation system, students can explore this remarkable city without breaking the bank.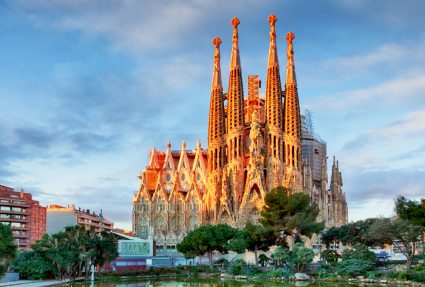 2. Prague, Czech Republic
Prague, often known as the "City of a Hundred Spires," is a gorgeous destination that enchants visitors with its rich history, stunning castles, and charming cobblestone streets. You'll value the city's affordability and the variety of inexpensive activities it provides as a student. Prague provides a broad choice of experiences without straining your wallet, from touring Prague Castle and the historic Charles Bridge to immersing yourself in the vibrant nightlife scene.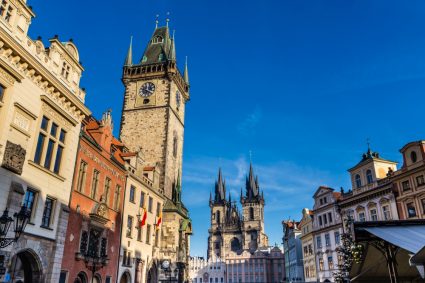 3. Lisbon, Portugal
Lisbon, the coastal capital of Portugal, is a hidden jewel that combines old-world charm with youthful energy. Lisbon's laid-back vibe, magnificent beaches, and vibrant music scene will interest you as a student. The city is famous for its low-cost hotels, delectable street cuisine, and inexpensive transport options, making it one of the best city breaks for students.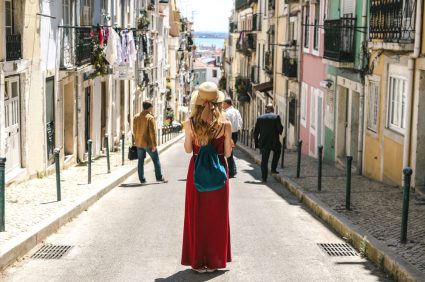 4. Budapest, Hungary
Budapest is a magnificent metropolis that spans the Danube River and is frequently referred to as the "Paris of the East." Budapest has a special fusion of history and modernity. It is well-known for its thermal baths, stunning architecture, and exciting nightlife. As a student, you can soak up the city's rich cultural heritage by visiting iconic landmarks such as Buda Castle and the Hungarian Parliament, while also enjoying the city's famous pubs and thermal spas, all at affordable prices.
5. Berlin, Germany
For students seeking a dynamic and culturally diverse city, Berlin is an excellent choice. Bursting with history, art, and a thriving music scene, Berlin offers a wealth of attractions for young adults. Visit the iconic Brandenburg Gate, explore the East Side Gallery, or immerse yourself in the vibrant street art scene. With a range of affordable hostels, student discounts, and reasonably priced eateries, Berlin has to be on the list of must-visit cities for young adults.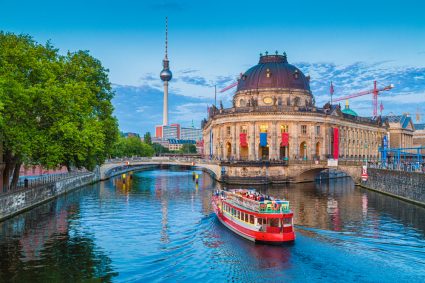 6. Kraków, Poland
Kraków, Poland's second-largest city, boasts a rich history, charming architecture, and a vibrant student scene. The city's main attraction, the UNESCO-listed Old Town, is a treasure trove of medieval architecture and cultural landmarks. Students can enjoy affordable meals at local eateries, explore the city's numerous museums, and visit Auschwitz, a haunting reminder of World War II, on a student budget.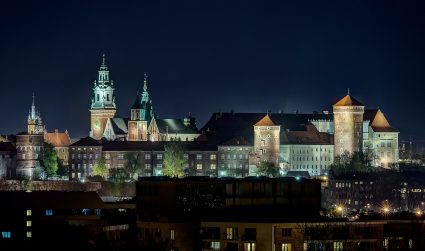 7. Amsterdam, Netherlands
Famous for its picturesque canals, world-class museums, and vibrant atmosphere, Amsterdam is a city that offers something for every student-traveller. Rent a bicycle and explore the city's charming streets, visit the Van Gogh Museum or the Anne Frank House, and soak in the unique atmosphere of this culturally rich capital. While Amsterdam can be slightly pricier than the other destinations on this list, students can still find budget-friendly accommodations, explore affordable food options, and take advantage of student discounts at various attractions.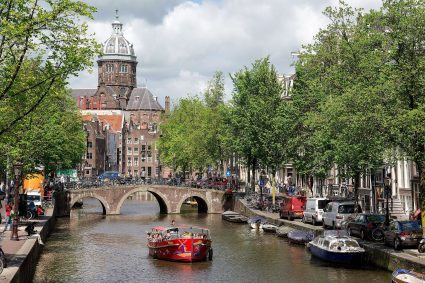 8. Edinburgh, Scotland
Edinburgh, the capital of Scotland, is a city that seamlessly blends history and natural beauty. The city's iconic castle, cobblestone streets of the Royal Mile, and the stunning Arthur's Seat offer breathtaking views and endless opportunities for exploration. As a student, you'll appreciate Edinburgh's vibrant student culture, affordable hostels, and student discounts at various attractions and events.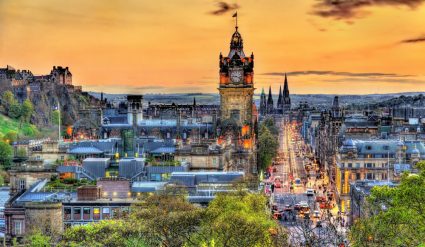 9. Rome, Italy
The Eternal City, Rome, is a veritable treasure mine of history, art, and culinary delights. Rome provides student-travellers with a wide range of experiences, from the splendour of the Colosseum and Roman Forum to the breathtaking beauty of Vatican City. While Rome is slightly more expensive than the other destinations on this list, students can still find low-cost hotels, tasty street cuisine, and reduced admission tickets to key attractions. If you love history, you don't want to miss Rome!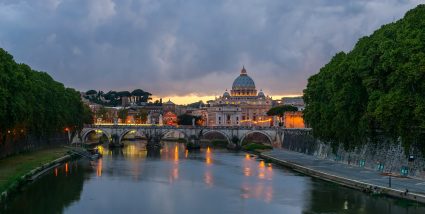 10. Istanbul, Turkey
Istanbul, which straddles Europe and Asia, is a mesmerising city that smoothly blends cultures and traditions. Istanbul offers students a unique travel experience with its fascinating history, magnificent mosques, lively bazaars, and mouthwatering cuisine. The city has a variety of low-cost hotels, economical local cuisine, and an efficient public transportation system, making it a budget-friendly destination for students.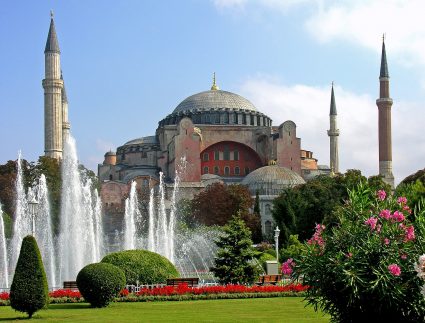 Last thoughts
These city holiday destinations for university students offer a perfect blend of affordability, cultural richness, and exciting experiences. From Barcelona's vibrant atmosphere to Prague's enchanting history, Lisbon's coastal charm, Budapest's fusion of past and present, Berlin's dynamic arts scene, Kraków's medieval allure, Amsterdam's picturesque canals, Edinburgh's blend of history and natural beauty, Rome's ancient wonders, and Istanbul's cultural fusion, these cities provide students with unforgettable urban exploration opportunities.
Students can immerse themselves in local cultures, visit iconic landmarks, indulge in delicious cuisine, and create lifelong memories, all while managing their budgets. With affordable accommodation options, student discounts, and reasonably priced local amenities, these destinations cater to the needs of young explorers seeking adventure without breaking the bank.
So, pack your bags, embrace the spirit of discovery, and embark on a journey to these incredible cities. Whether you're strolling along the streets of Barcelona, marvelling the Prague Castle, or indulging in the delights of Istanbul's bazaars, these student-friendly holiday destinations offer a wealth of experiences that will broaden your horizons and leave you with cherished memories. Happy urban exploring!