Thinking about going to study in the UK? It's a hugely exciting plan – but there's so much information out there it can be difficult to know where to start. We've done some of the hard work for you and created this list of key resources. Just five websites and you could be on your way to the UK…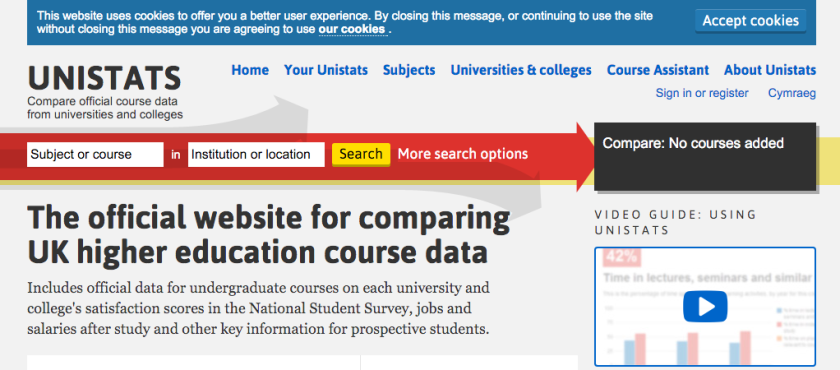 The UK is home to many of the world's top universities, so when it comes to choosing a university and course, you'll be spoilt for choice. But with so much on offer, it can be tricky to find the right university place for you.
A good starting point is Unistats which allows you to compare course data from UK universities and colleges.
It'll help you compare courses based on measures like how satisfied previous students were, how many hours you'll spend in the classroom, and what grades you'll need to qualify for the course.
If employment prospects are your key concern, you can also compare the average salaries of students within six months of finishing the course, which is a useful indicator – especially if you intend to stay on and work in the UK.
Delve deeper into choosing your university
Once you've narrowed down your options, it's worth visiting the websites of universities you're interested in attending – they'll contain details of open days and staff you can contact if you have further questions. When you're ready to apply, you can do so through the Universities and Colleges Admissions Service (UCAS).
2. Organise your visa at GOV.UK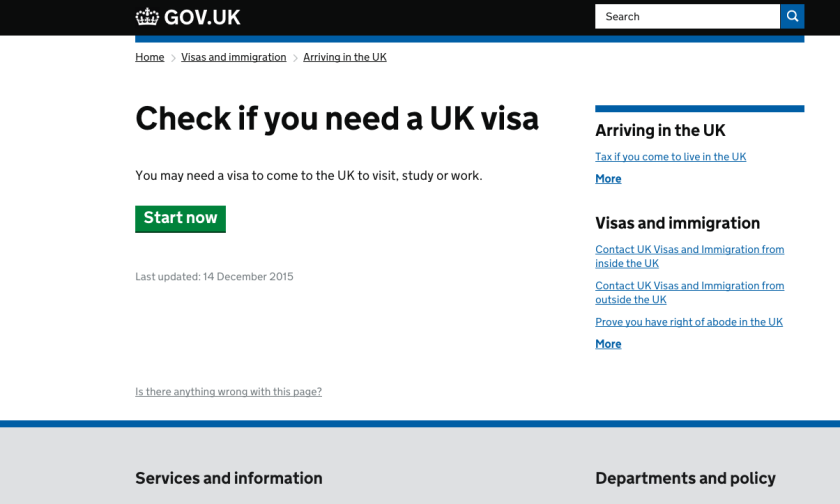 If you're an overseas student from outside the EU, chances are you'll need a visa to study in the UK. The British government has an easy to use website that will tell you what kind of visa you need, and how to get it, in a few simple clicks. It's worth applying as soon as you can, as it can take several weeks to complete the process. If you are coming to the UK from an EU country, remember to keep an eye on Brexit, as you might also need a visa after the UK leaves the European Union.
Don't forget to check the length of your course before you apply – students staying over 11 months will have different requirements to those staying for a shorter period.
3. Apply for scholarships at Study UK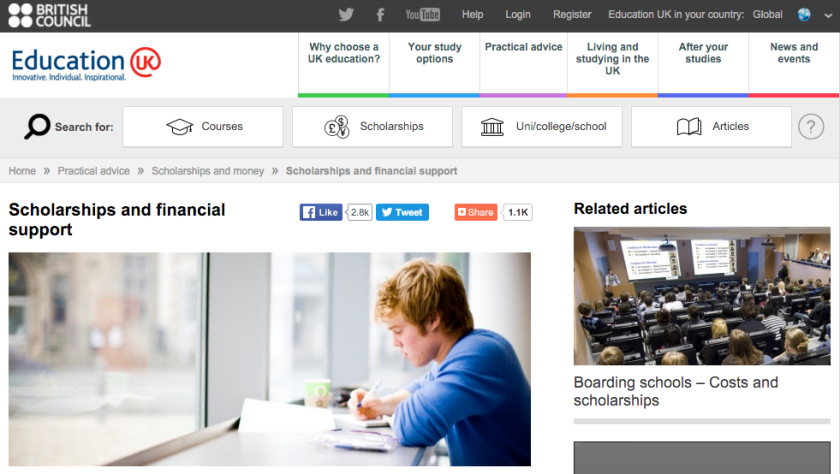 When you've decided what to study and where, planning your funding is the next step. There's a whole host of financial support available to international students studying in the UK. Handily, the British Council's Study UK website has got them all listed in one place. Competition is always high for scholarships, so make your applications a top priority and get them in early.
When it comes to working out how much it will cost to study your course, the UCAS budget calculator is invaluable. It'll help you create a budget and will break down costs to a level of detail that will help reassure you that you've thought of everything.
You can insert your income as well as your expenditure to see if you're in the black or the red. It's worth doing this a few times to calculate a 'luxury', 'medium' and 'worse-case scenario' budget!
5. Find accommodation with Student.com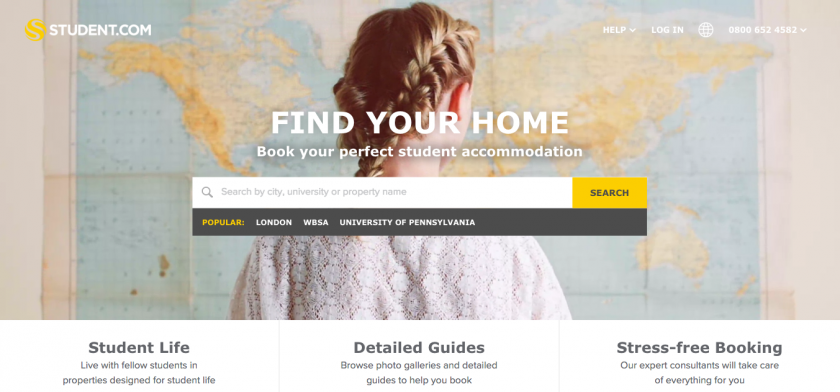 Most UK students choose to live in either university-owned accommodation, privately-rented house shares, or increasingly, in privately-owned student halls.
University owned accommodation (usually halls) can be found through your institution of choice, and you'll usually be asked if you would like a place as part of the application process.
Privately-rented accommodation can be tougher to find and is less popular with international students, particularly in the first year of study. But if you do decide to go down this route, the UKCISA website has advice on how to do so.
Most UK cities also have a choice of purpose-built student accommodation. You can find it easily here on Student.com. Search for rooms or apartments close to your university, then browse photo galleries and detailed descriptions to find one that's right for you. You can speak to a booking consultant in your preferred language and we'll take care of the process, from booking to check in and beyond.