If you want study in Australia – these five key websites are what you need to get your whole journey organised. From scholarships to choosing your course, your accommodation and even meeting fellow students off to study in Australia.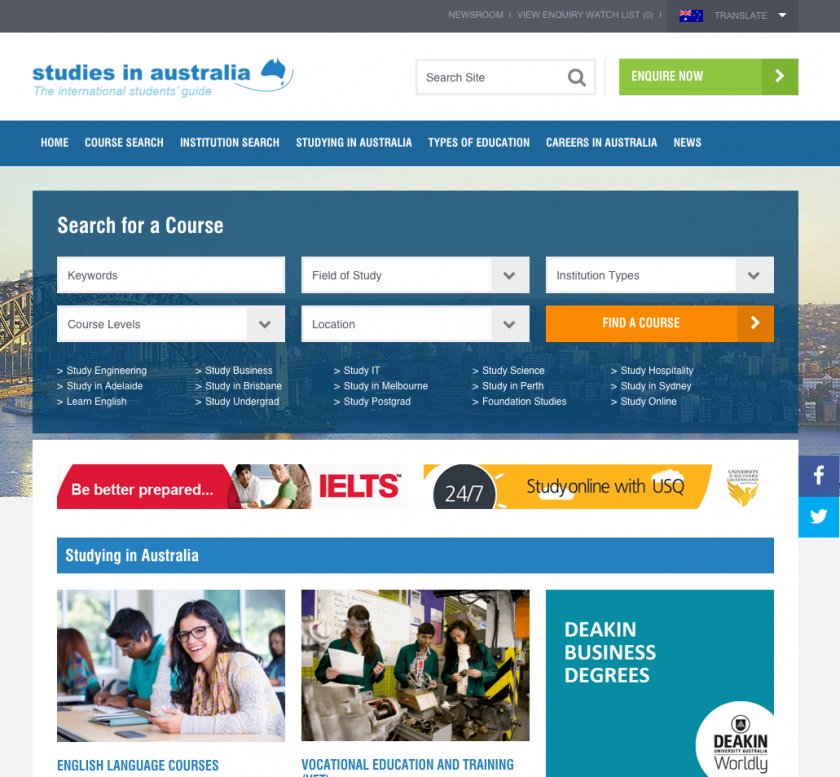 With around 22,000 courses on offer at universities in Australia, you'll need some help narrowing down your options.
StudiesinAustralia.com has an easy to use search bar that allows you to filter by subject area, study level and even location.
The search results include handy information on student services at the universities (such as library facilities, help with job searching and support for international students), courses, and the location of the university. The latter includes all campuses, which is worth paying attention to if you want to make sure you're studying near to a city centre rather than at a 'satellite' campus a few miles away.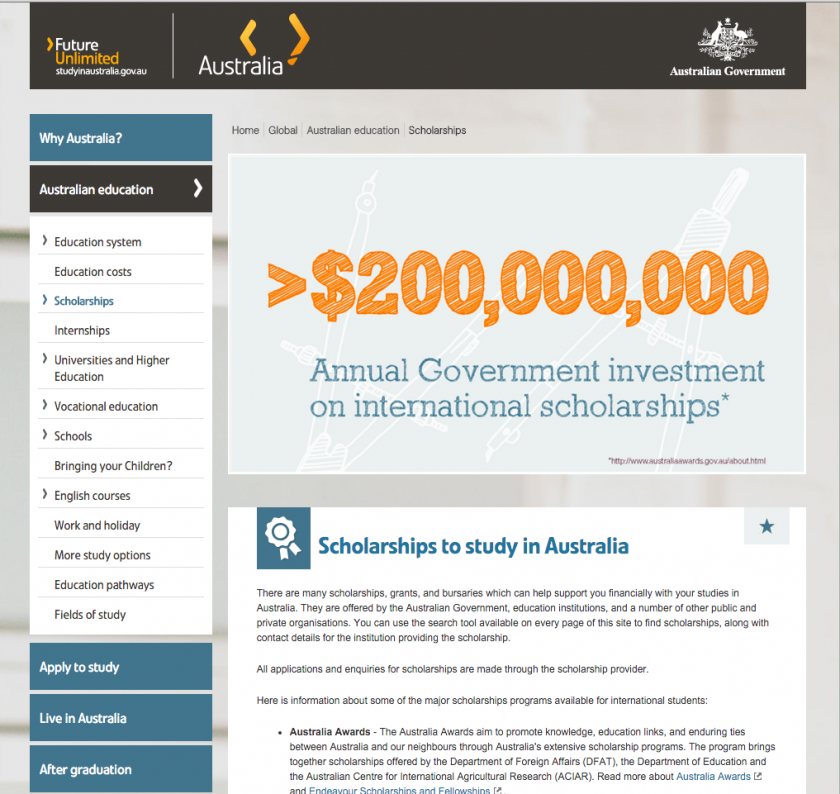 There are lots of scholarships available for international students studying in Australia. The government's Future Unlimited website makes finding them easy, and allows you to filter results by the subject area you are studying, your university, or location.
It's easy to lose track of suitable results, so use the "Add to shortlist" feature to keep all the scholarships you're eligible for in one place that you can access every time you return to the site and login.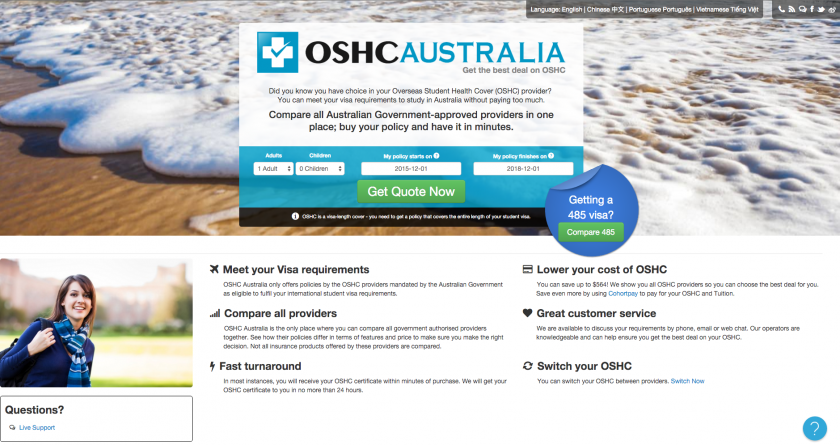 Unlike those studying in the UK or USA, in Australia, most students will need to organise their own health insurance. It's important to do this early, as you'll need it in place to qualify for a student visa.
There's a number of providers, so save yourself time shopping around by using OSHC Australia's comparison site.
When comparing options, before you plump for the cheapest option, look out for whether your cover has a refund policy, and how much you'll pay for prescriptions.
4. Find accommodation with Student.com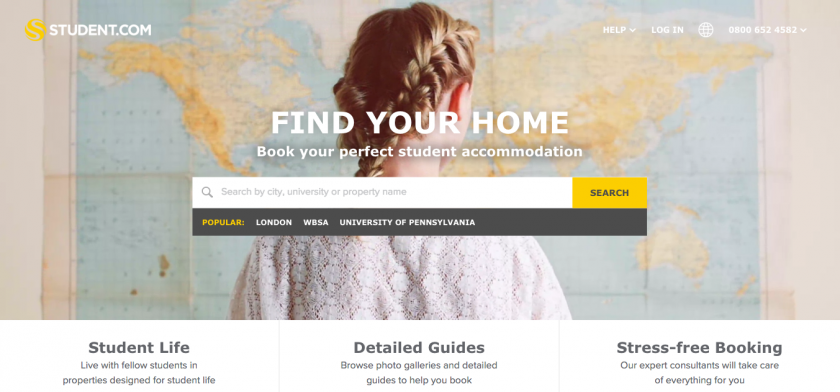 Unusually, Australian universities provide little or no student housing. Most international students live off campus, either through homestay programmes (where students live in a house with an Australian family); a shared rented house with other students (though bear in mind that furniture is normally not provided in Australian rentals); or, increasingly private student halls.
Finding the latter is made simple here at Student.com. Search for rooms or apartments close to your university, then browse photo galleries and detailed descriptions to find one that's right for you. Speak to a booking consultant in your preferred language and we'll take care of the process, from booking to check in and beyond.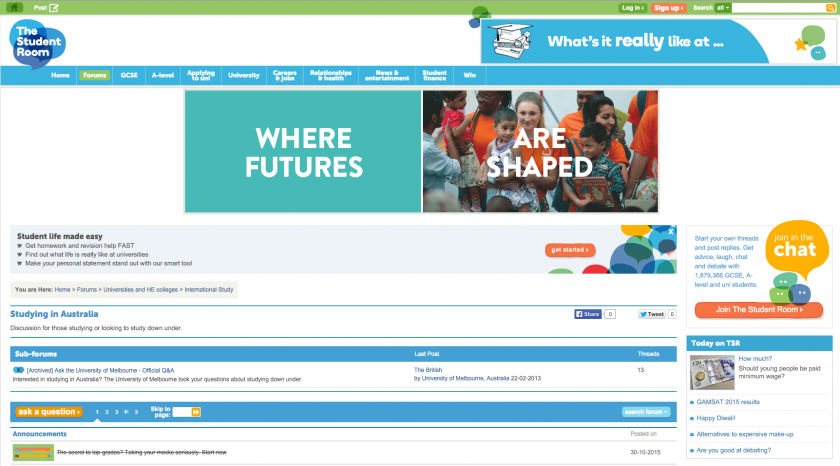 With all the necessary preparation out of the way, all that's left to do is count down the hours until you arrive at your new university.
What better way to calm your nerves and get a head start on socialising than to meet a few of your future classmates online – before you even arrive.
The Student Room website will connect you with a community of students from around the globe, and there's even a lively section specifically for those studying – or planning to study – in Australia. A perfect place to connect with future classmates and to ask for advice on any last minute issues or concerns you might have.